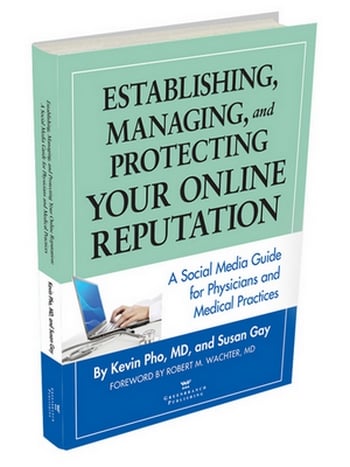 My book, co-authored with Susan Gay, is now available: Establishing, Managing, and Protecting Your Online Reputation: A Social Media Guide for Physicians and Medical Practices.
It is available at Greenbranch Publishing, in print or e-book, as well as Amazon.
I sincerely appreciate the following media stories and interviews discussing the book.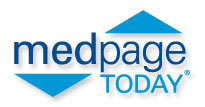 How to Thrive in the World of 'Social-ized' Medicine
"For those who are interested in the potential that social media has in patient care, consider that, according to Pew Internet, 72% of patients research their health information on the Web, but less than half check the source of the information they read. And that's a problem, when you consider the wealth of misleading, or dangerous, information that's out there. Social media is a powerful way to connect with patients and guide them to more reputable sources of health information."

Enhancing a Physicians' Online Reputation
"When it comes to a physician's online image, the first mistake he can make is to ignore it.
'When you consider how online reviews have affected other industries, like books, hotels, and restaurants, it's inevitable that this level of transparency will become the standard in healthcare,' Pho says.
'So it's up to physicians to be aware of their online reputation, because if they aren't, patients and other entities will define them online.'"

How can physicians manage their online persona?
"If physicians don't take steps to control what shows up on a Google search, others will control how doctors appear online. It could be a negative patient review. A blog post from a disgruntled staff member. Or a news or television story that paints a doctor in a negative light. Physicians need to take proactive steps to establish and manage their online reputation. Soon, it will be as important as their reputation in the community."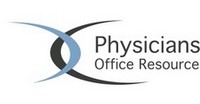 Interview with Kevin Pho, MD
"What I try to do when talking to media publications is to reframe social media in a positive light. I mentioned earlier about connecting with patients online, and helping to clear up misconceptions on the web, but a couple other positive things we need to enforce would be how social media can improve patient satisfaction. I think patient satisfaction is growing increasingly important and more and more of an influence in terms of how hospitals are paid."

Interview with KevinMD: His New Book and Healthcare Social Media
"Most physicians I talk to aren't aware of how they appear online, or dismiss its relevance. But consider how online reviews have disrupted other industries, like books, movies or hotels. Would you go to a hotel, or dine at a restaurant, without reading a review online first? I wouldn't. The same goes for healthcare. Eventually, most patients will "meet" their doctors first on Google before setting foot their office."

Dr. Mike Sevilla Podcast: Online Reputation

I also appreciate the mentions on the following sites: Medgadget, Not Running a Hospital, and Physicians Office Resource.