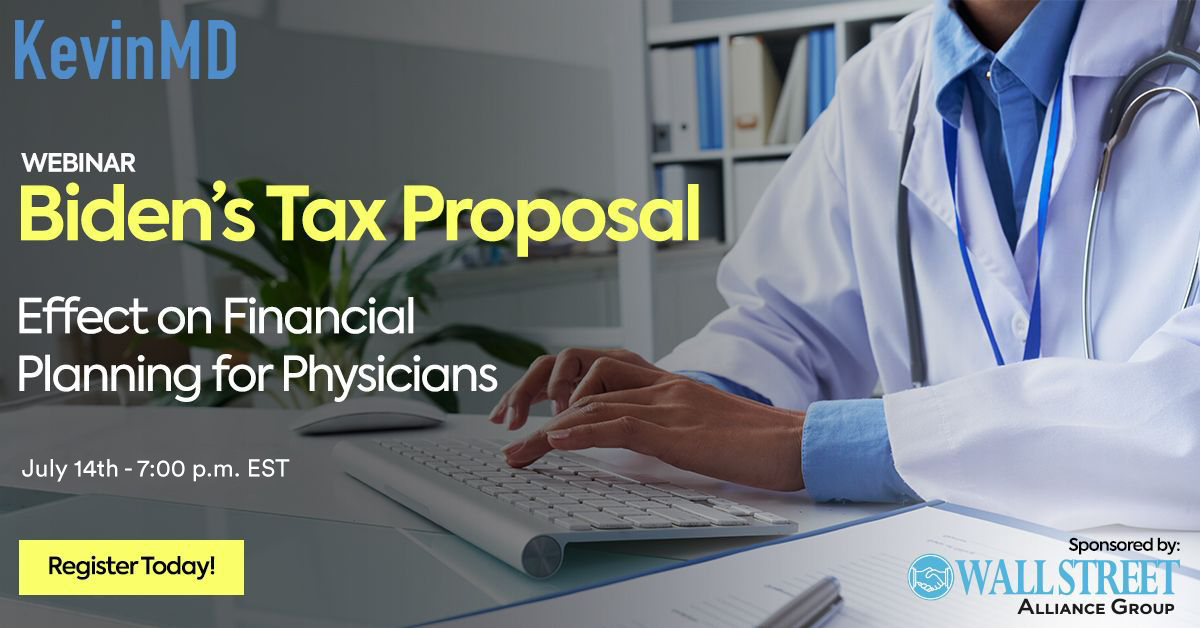 I'm happy to partner with Wall Street Alliance Group and host the free webinar: Biden's Tax Proposal and Effects on Estate and Income Tax Planning for Physicians.
The webinar will take place on Wednesday, July 14, 2021, 7 pm Eastern.
I will be interviewing Syed Nishat and Aadil Zaman, partners at Wall Street Alliance Group, about the following topics:
President Biden's tax proposal
Income tax savings strategies like cost segregation, cash balance plan, and backdoor Roth IRA
Trust and estate tax planning solutions
SECURE Act and effects on inheritance
Syed is a regular KevinMD contributor and has previously written articles related to physician finance. I recently had him on The Podcast by KevinMD.
Sign up here for the free webinar, and I look forward to seeing you.