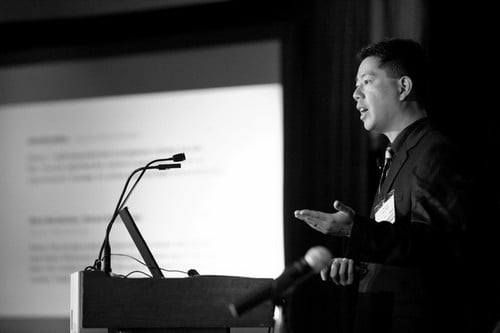 My Spring 2012 speaking schedule brings me to Chicago, Toronto, and Philadelphia.  It's truly an honor to be invited to speak at these events and discuss the health care-social media intersection. Details are below.
This Fall, I'm scheduled to be in Washington, DC and Las Vegas, speaking the American Academy of Otolaryngology-Head and Neck Surgery 2012 Annual Meeting, The World Congress 8th Annual World Healthcare Innovation and Technology Congress, and the 16th Annual Healthcare Internet Conference.
I'm currently accepting speaking proposals for Summer and Fall 2012, and Winter 2013.
Interested in having a social media physician speaker keynote your event? Please take a look at my speaking schedule and don't hesitate to contact me.
Spring 2012
42nd Annual National Council Mental Health and Addictions Conference
Out of the dark ages: The future of healthcare lies in social media
Chicago, IL
Sunday, April 15th, 2012
Cosmetic Update 2012
Define your web presence with social media and My approach to online physician ratings
Toronto, Ontario, Canada
Saturday, April 28th, 2012
PRSA Health Academy Conference, Keynote
Connect and be heard: Use social media to make a health care difference
Philadelphia, PA
Friday, May 18th, 2012