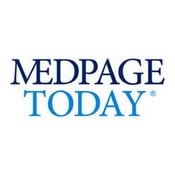 Actor Peter Fonda, son of Henry Fonda and younger brother of Jane Fonda, passed away August 16 at his Los Angeles home. Fonda, who was 79, is probably best known for his role as Wyatt in Easy Rider, a movie he co-wrote, produced, and starred in. Fonda was nominated for the Academy Award for Best Original Screenplay for that film as well as the Academy Award for Best Actor for Ulee's Gold. He also acted in nearly 70 other movies, with his final film, The Last Full Measure, to be released posthumously. He guest-starred in a number of TV shows, from Naked City to CSI:NY and Documentary Now!
The cause of death was respiratory failure due to lung cancer. His family wrote:
"In one of the saddest moments of our lives, we are not able to find the appropriate words to express the pain in our hearts. As we grieve, we ask that you respect our privacy. And, while we mourn the loss of this sweet and gracious man, we also wish for all to celebrate his indomitable spirit and love of life, in honor of Peter, please raise a glass to freedom."
Sister Jane said in a statement to Page Six, "I am very sad. He was my sweet-hearted baby brother. The talker of the family. I have had beautiful alone time with him these last days. He went out laughing."
Lung cancer statistics
The National Cancer Institute estimates that there will be almost 230,000 new cases of lung cancer in 2019, which is about 13% of all new cancer cases. They estimate that 143,000 people will die of lung cancer in 2019 (23.5% of all cancer deaths).
The earlier lung and bronchus cancer is caught, the better chance a person has of surviving five years after being diagnosed. For lung and bronchus cancer, 16.4% are diagnosed at the local stage. The 5-year survival for localized lung and bronchus cancer is 57.4%. This drops to 30.8% for regional cancer and 5.2% for distant (metastatic) cancer.
Early diagnosis of lung cancer
Because the outcome for lung cancer patients is so dependent on the stage at which cancer is detected, researchers have been looking at ways to make the diagnosis earlier. Several methods are currently being studied to see if they decrease the risk of dying from lung cancer.
CT scan
The NCI-sponsored National Lung Screening Trial (NLST) compared two ways of detecting lung cancer: low-dose helical computed tomography (CT) — often referred to as spiral CT — and standard chest X-ray. Helical CT uses a faster machine that spins continuously around the body to obtain a multiple-image scan of the entire chest. It can also detect small nodules (early-stage lung disease) that cannot be clearly seen on chest X-rays.
The NLST enrolled 53,454 current or former heavy smokers ages 55 to 74. Participants were required to have a smoking history of at least 30 pack-years and were either current or former smokers without signs, symptoms, or history of lung cancer.
The study findings reveal that participants who received low-dose helical CT scans had a 15% to 20% lower risk of dying from lung cancer than participants who received standard chest X-rays. This is equivalent to approximately three fewer deaths per 1,000 people screened in the CT group compared to the chest X-ray group over a period of about seven years of observation (17.6 per 1,000 vs. 20.7 per 1,000, respectively).
On average, over the three rounds of screening exams, 24.2% of the low-dose helical CT screens were positive, and 6.9% of the chest X-rays were positive. In both arms of the trial, most positive screens led to additional tests.
Adenocarcinomas and squamous cell carcinomas were detected more frequently at the earliest stage by low-dose helical CT compared to chest X-ray. Small-cell lung cancers, which are very aggressive, were infrequently detected at early stages by low-dose helical CT or chest X-ray.
Biomarkers in blood
Lung cancer includes two main types: non-small cell lung cancer (NSCLC) and small-cell lung cancer (SCLC). NSCLC is the more common type, comprising more than 80% of all lung cancer cases.
Deeper investigation of molecular abnormalities in lung cancer has identified several specific driver mutations and biomarkers that play critical roles in the development of lung cancer, particularly NSCLC. These biomarkers have been found to have predictive and prognostic significance and have a major impact on the selection of treatment. Until recently, tissue biopsy has been the gold standard for molecular analysis. However, analysis of blood samples, referred to as "liquid biopsies," have been introduced and may hold the promise of enabling, in a less invasive way, early detection, optimizing treatment, as well as monitoring treatment response.
Biomarkers from cancer cells can be found in the blood in small amounts. They include tumor-associated antigens (TAAs), tumor-associated autoantibodies (TAAbs), circulating tumor cells (CTCs), circulating tumor DNA (ctDNA), microRNA (miRNA), and exosomes. ctDNA and CTCs are the most widely investigated markers in liquid biopsies of patients with NSCLC.
ctDNA consists of cell-free (cf) fragments of DNA shed into the bloodstream by tumor cells undergoing necrosis or apoptosis. It is tumor-specific and occurs in greater quantities in patients with tumors than in healthy populations. The quantity of cfDNA correlates with the level of disease burden and tumor stage, giving it a potential role in diagnosis and prognosis. One study in 2003 showed "that higher levels of free circulating DNA can be detected in patients with lung cancer compared with disease-free heavy smokers by a PCR assay, and suggests a new, noninvasive approach for early detection of lung cancer. Levels of plasma DNA could also identify higher-risk individuals for lung cancer screening and chemoprevention trials."
A multicenter study, led by researchers at Johns Hopkins University, assessed the sensitivity and specificity of a liquid biopsy called CancerSEEK to detect the early stages of 8 common cancer types (ovary, liver, stomach, pancreas, esophagus, colorectum, lung, or breast). CancerSEEK measures eight circulating proteins and 16 mutations in ctDNA. They applied the test to 1,005 patients with nonmetastatic, clinically detected cancers (of the types above). CancerSEEK was positive in about 70% of the eight cancer types, with a specificity greater than 99% (only 7 out of 812 healthy controls scored positive).
Stanford researchers, using the Cancer Personalized Profiling method by deep Sequencing (CAPP-Seq), detected cfDNA in 100% of NSCLC patients with stages II-IV and in 50% of patients with stage I disease. In addition, "levels of ctDNA significantly correlated with tumor volume, distinguished between residual disease and treatment-related imaging changes, and provided earlier response assessment than radiographic approaches," the investigators wrote.
There is currently only one FDA-approved liquid biopsy test available for the early detection of cancer. Cobas EGFR Mutation Test v2 is a blood-based genetic test that can detect epidermal growth factor receptor (EGFR) gene mutations in NSCLC patients. It is used as a companion diagnostic for the cancer drug erlotinib (Tarceva) in NSCLC.
Several other companies are currently seeking FDA approval for liquid biopsy tests. The FDA granted "breakthrough device" designation to Guardant Health for the Guardant360 assay in February 2018, and in April 2018 to a Foundation Medicine assay.
In summary, analysis of ctDNA is a very promising new approach for cancer diagnosis and management, including monitoring the response to therapy and detecting disease recurrence. In terms of a population screening tool, akin to PSA for prostate cancer, much more research is needed on the sensitivity, specificity, and cost-effectiveness of ctDNA analysis. For more information, see "The Promise of Liquid Biopsies in the Management of Lung Cancer" at the Cancer Network website.
Michele R. Berman and Mark S. Boguski are founders, Celebrity Diagnosis. This article originally appeared in MedPage Today.
Image credit: Shutterstock.com