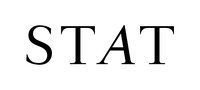 Are my breast cancer and I on the wrong side of statistics, or just caught in the confusing and potentially devastating conflict between medical societies about when women should start breast-cancer screening?
One morning more than a year ago, it didn't seem like either. As both of my kids cuddled in bed with my husband and me, I started the conversation I'd been dreading.
"Remember when I went to the doctor a few weeks ago?" I reminded my children. "Well, it turns out they found a bump in my boob. If it stays, it won't be good for me. So we have to take it out."
"What is it?" my 7-year-old son asked.
Because his grandfather had recently died, I was afraid to use the word "cancer." But I also knew he was smart enough to figure it out. So I took a deep breath and continued, "Bumps like this are called cancer."
His eyes got wide. "It's not what Grandpa had," I added quickly. "I have a different kind of cancer, and I'm going to be fine."
At the time, I believed I was telling him the truth.
I had discovered the lump three weeks earlier during a random breast self-exam. I was 45 years old with a very low risk of breast cancer. The lump was so small I wasn't even sure it warranted attention. But it also felt the kind of "different" I had been warned about when I was taught to do self-exams at age 16 — slightly harder and less likely to move around than the rest of my breast tissue .
In the spirit of due diligence, I went to my local breast care clinic to get the lump checked. I wasn't concerned enough to bring my husband or a friend.
I met with a physician assistant. She began by doing a clinical breast exam, but couldn't find the lump until I pointed it out to her. That led to an ultrasound, which led to a mammogram — my first — which led to a radiologist being concerned enough to perform a biopsy that afternoon.
Through it all, I remained calm. Due diligence, I kept thinking, that's all this is. Never in my wildest dreams did I consider that I could actually have breast cancer.
But I could, and did, despite my kale salads, low-risk genes, and overall good health.
It started out as the curable kind, the kind where, after a grueling treatment regimen, you come out a "survivor."
But to the surprise of my medical team, post-surgical scans revealed that my 3-centimeter tumor, which some of my doctors estimate had been developing for at least five years, had decided to kick up its heels and travel beyond its original location. This landed me in the far more terrifying and uncertain journey of metastatic breast cancer, otherwise known as stage 4 breast cancer. This is the incurable stage, the scary stage, the stage in which the odds of surviving beyond five years plummet.
I am the mother of two small children. Their well-being is intricately linked to my own. It is nothing short of devastating that I could very well die before they finish elementary school. Yet I am somehow learning to accept this fate.
I have learned that life is as much about showing up for each other's suffering as it is celebrating each other's accomplishments. I have learned that the robust health I enjoyed for 45 wonderful years was a privilege. I have accepted cancer as one of my great teachers, and I am finding my way down this unexpected path.
I have had a much harder time accepting that I was not screened for breast cancer before it was too late. Not because I couldn't be bothered, was too anxious, or didn't have health insurance, but because the guidelines for screening women in my age range are one hot mess of a controversy, and I fell through the cracks.
Two years before my diagnosis, when I was 43 years old, I asked my doctor if I should get a mammogram. I had a vague understanding that breast cancer screening protocols were in flux, but I wanted to be sure. My risk profile for the disease was very low. I was nursing my infant daughter, and I really did not want to stick my breasts in a vice grip (it's not really that bad, but that's how I was imagining it). My doctor told me that if I didn't want a mammogram, I didn't need to get one.
Her counsel was based on a set of widely used guidelines at the time that say having a mammogram is an "individual" decision for women under 50 at average risk for breast cancer. She had no reason to believe I was at risk, and I had no reason to believe I should question her judgement.
What I didn't know, at the time, was that there are multiple and conflicting breast cancer screening guidelines for women between the ages of 40 to 49.
The confusion began in 2009 when the U.S. Preventive Services Task Force upended longstanding breast-cancer screening protocols by recommending that women with an average risk of the disease start having mammograms every other year at age 50, instead of at age 40. They cited concerns about false positives, anxiety, unnecessary treatment, and overdiagnosis. Their new guidelines were met with tremendous controversy and have not been universally adopted.
In 2015, the American Cancer Society changed its longstanding guidelines, recommending that women of average risk start having mammograms at 45, instead of 40.
The American College of Radiology, an organization of physicians on the front line of diagnosing cancer, among other things, has never wavered from its recommendation that women get their first mammogram at age 40.
This table says it all. There is almost no agreement between the seven major institutions that establish breast cancer screening protocols, especially for women in their 40s. Women and doctors depend on the recommendations these groups make. But which one should we use?
Each organization backs its recommendation with data. What I and many other women have trouble understanding is how essentially the same data generate such different recommendations.
In my case, early screening would almost certainly have detected my hormone-driven cancer early, before it was able to spread. My treatment would have been relatively straightforward (though no treatment for cancer is really "straightforward"). I would have been in the group of women with breast cancer in which the majority go on to live long and healthy lives, as opposed to being part of the group in which most do not.
But there are also stories of women who either do not benefit from early screening or who get put through treatment hell for cancers that never would have become life-threatening.
Who is on the wrong side of statistics?
Last year, in the United States alone, approximately 250,000 women were diagnosed with invasive breast cancer. Approximately 36,000 of them were between the ages of 40 and 49.
Smart, dedicated people are deeply engaged in this issue. But while they compare data sets, grapple with the statistical significance of lives like mine, and churn out conflicting guidelines, far too many women are left confused and misinformed about what is best for our health and long-term survival.
Leda Dederich is a patient advocate. This article originally appeared in STAT News.
Image credit: Shutterstock.com