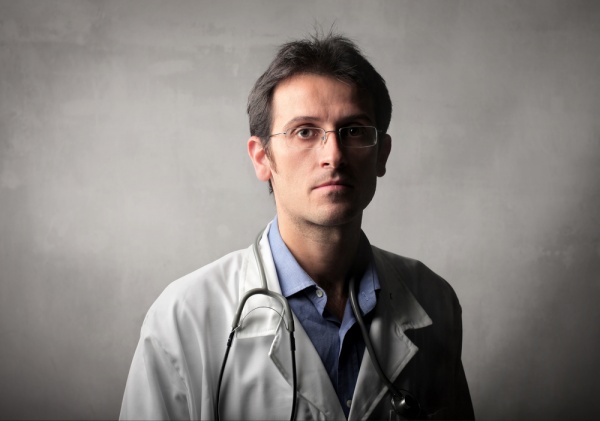 How do we reduce medical errors?
It's a question at the forefront of the minds medical and policy leaders today.  Entire books have been devoted to the subject, and there is no shortage of suggestions to improve patient safety.
Internist Danielle Ofri recently wrote a New York Times op-ed on the issue, where she reflected on a "near miss" she had during residency.
Like medical mistakes, near misses haunt doctors for for years after.
"For the past two years I've been interviewing doctors about the emotional experiences that have molded them," Dr. Ofri writes.  "Though I was interested in the full range of emotions, nearly every single one brought up a medical error that they had been party to during their careers; many of them had never spoken about it before. The shame of their errors — including the near misses — was potent, even decades later."
One way to approach medical errors is to remove the shame and openly discuss them.
The Boston Globe recently reported that Brigham and Women's Hospital circulates an in-house publication discussing errors that occurred within the institution: "Brigham leaders started the publication to encourage staff to talk openly about their mistakes and propose solutions, and help make sure errors are not repeated."
It's a step in the right direction.
For more hospitals to be transparent, the environment surrounding medical mistakes has to be non-confrontational.  The threat of punishment makes many doctors hesitant to openly discuss adverse events.  Besides, punishing individual physicians isn't likely to solve medical error root causes.
In a 2006 NEJM perspective piece, then-Senators Obama and Hillary Clinton pointed out that most errors aren't necessarily the fault of doctors, but of failed systems: "We all know the statistic from the landmark 1999 Institute of Medicine (IOM) report that as many as 98,000 deaths in the United States each year result from medical errors. But the IOM also found that more than 90 percent of these deaths are the result of failed systems and procedures, not the negligence of physicians."
While I agree with Dr. Ofri's assertion that openly talking about errors needs to come from inside the medical world, she neglects another important factor: the medical malpractice system.  It's confrontational, a quality that impedes openness. It's also why some hospital lawyers encourage opaqueness after adverse events, not only within the medical community, but to patients as well.
And with the malpractice being such a traumatic experience, you'll have to excuse some doctors if they aren't so enthusiastic speaking openly about mistakes.
I'm certainly encouraged that physician leaders are beginning to speak up on mistakes and near misses.  But until our malpractice system encourages that same transparency and ceases to be adversarial, any gains in patient safety will continue to be limited.
Kevin Pho is co-author of Establishing, Managing, and Protecting Your Online Reputation: A Social Media Guide for Physicians and Medical Practices. He is founder and editor, KevinMD.com, also on Facebook, Twitter, Google+, and LinkedIn.
Image credit: Shutterstock.com