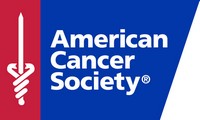 David Sampson, who is a colleague of mine here at the American Cancer Society, recently sent me a blog written by a woman well known in the breast cancer community who days previously had been diagnosed with recurrence of her breast cancer. The blog has captivated me, perhaps more so now that I have been facing some of my own health issues. And it reminded me about how special patients living with cancer really are.
Lisa Bonchek Adams was diagnosed with Stage II breast cancer shortly after the birth of her 3rd child, more than five years ago. Last week she was told that her disease had progressed to stage IV, and treatment planning is currently underway.
What is so remarkable to me is that in the face of an overwhelming circumstance, Ms. Adams had the presence of mind to write a commentary titled, "What to do when you get diagnosed with Stage IV breast cancer: some starting thoughts … especially about children." She then proceeds to lay out in a very organized, almost dispassionate way some very practical advice on how to approach the circumstance of discussing the change in your life that happens when diagnosed with a life-threatening illness, concluding:
I will be posting more tips about what I'm doing in the weeks and months ahead. Hopefully they will help you or someone you care about. There is so much you can't control during this time, and that's unnerving. Even taking steps like these can give you concrete tasks and a feeling of accomplishment that you are helping yourself and those you love.
The advice is practical, but what really got to me was how her commentary was so straightforward. And this from a lady who just heard the news no one wants to hear: your cancer has spread; the length of your years uncertain.
As I was thinking about what this blog really meant, a physician colleague  sent me an article from a recent issue of the Journal of the American Medical Association. In this commentary, a young physician tells of her cancer journey which started just after the birth of her first child. She had what she describes as a rare and aggressive cancer:
Pathological examination of a cervical polyp removed at my first postpartum visit revealed a mixed tumor composed of adenocarcinoma, a relatively common and treatable cervical cancer, and small cell carcinoma of the cervix, an extremely rare entity previously unknown tome and with a very poor prognosis. I did the math. The chances of my getting this disease were literally less than one in a million. I had become what you never want to be: an "interesting patient." The kind of patient who stimulates discussion and angst at weekly medical conferences. The sort of patient who continues to remind the medical community of how much we don't know. And as an "interesting patient," I had entered the always infuriating, although never boring, land of "lack of data."
Her disease was early stage, yet shortly later-at age 32 with a 1 year old daughter-she was diagnosed with metastatic disease.
Once again, the doctor didn't ask so much for sympathy as for action-action for the rest of us to understand that patients, faced with conditions so rare that there is little experience and no guidelines to tell us how to treat the disease, need our help in organizing what information there is to provide some guidance on how to treat these very uncommon but very real situations.
Then came an email from a reporter looking to delve deeper into the meaning of Breast Cancer Awareness Month, asking what other steps people can take besides, say, buying something pink.
While musing on the connectedness of these two writings as well as on the reporter's question, I received an email from a friend I hadn't talked to for a couple of years who during that time has gone through her own diagnosis and treatment for a primary but complicated breast cancer.
I picked up the phone and called her, and was thrilled to hear her voice and learn that she was in fact doing well. And I remember the humor she had when she was going through a rough bout with her adjuvant chemotherapy. And I recall how impressed I was that even at the depths of illness and perhaps even depression, there are people who can dig so deep into their own psyche they somehow find the ability to joke and to laugh.
As I write this, I find myself going through my own medical trials.
A couple of weeks ago I wrote a blog about what I learned as a patient following several joint replacement surgeries. Eager to go back to work, my blog was premature. A fluid collection in my knee burst through the incision, and I headed back to the operating room. After receiving intensive wound therapy for a couple of weeks post operatively, the wound penetrated into my knee cavity and the prosthesis became infected. Another visit to the operating room followed emergently, and now I sit here propped up in a chair, anticipating 6 weeks of antibiotics and hoping this will be the end of the problems. Although I can work and communicate, I find myself in a bit of a depression given the circumstances.
And I ask myself why I am so glum?
You may say that I have good reason, and you may be right. But I also know that there is a reasonable chance that I will be better when this is done, and I will put this episode of my life (I should say "our lives" since my wife and family are clearly traveling this road together with me) behind me, and move on to continue my work and my life's journey.
Then I read the stories noted above, and think about the cancer patients I have treated or have had contact with over the years and it reminds me that these folks have an incredible depth of soul that is far beyond anything that I can imagine or even relate to. Faced with the worst challenges anyone could face, knowing that mortality is very much a part of their daily existence, and that although there may be some hope that they will live long and comfortably with treatment but also knowing they may not, they fight on. They fight by being organized and committed to a cause, by expressing their wisdom or their frustration, they fight by using humor.
In the course of my recent situation I have talked with a couple of friends who are cancer survivors. They ask me what happened, how I am doing, the usual banter of friends inquiring about another's illness and offering support. After I relate the tale, I find myself slapping myself on the head asking why I am burdening these people with my problems, when they have and continue to face such serious problems of their own. And they respond, "That is what we are here for: to listen, to help, to advise, to comfort.
I have often commented on our strength and ability to overcome misfortune, to be optimistic, to look beyond the difficulties of the moment to the possibilities of the future. I now find myself struggling to do just that, and I now appreciate how difficult that really is. And then I realize — as represented in the examples noted above — that cancer patients do that every day.
To say the least, cancer survivors are very remarkable people.
J. Leonard Lichtenfeld is deputy Chief Medical Officer for the national office of the American Cancer Society. He blogs at Dr. Len's Cancer Blog.