Subscribe to The Podcast by KevinMD. Catch up on old episodes!
Join us as we explore the profound impact of social media on mental health, particularly among young people, with our guest, Mohammed Umer Waris. As a family medicine resident, Mohammed brings a unique perspective on the intersection of technology and well-being, shedding light on the challenges and potential solutions in this digital age. Tune in for an insightful discussion on the effects of social media and the path forward to prioritize real connections and community.
Mohammed Umer Waris is a family physician.
He discusses the KevinMD article, "Regulating social media's effects on mental health."


Careers by KevinMD is your gateway to health care success. We connect you with real-time, exclusive resources like job boards, news updates, and salary insights, all tailored for health care professionals. With expertise in uniting top talent and leading employers across the nation's largest health care hiring network, we're your partner in shaping health care's future. Fulfill your health care journey at KevinMD.com/careers.
VISIT SPONSOR → https://kevinmd.com/careers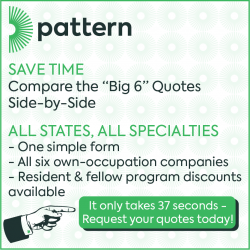 Discovering disability insurance? Pattern understands your concerns. Over 20,000 doctors trust us for straightforward, affordable coverage. We handle everything from quotes to paperwork. Say goodbye to insurance stress – visit Pattern today at KevinMD.com/pattern.
VISIT SPONSOR → https://kevinmd.com/pattern
SUBSCRIBE TO THE PODCAST → https://www.kevinmd.com/podcast
RECOMMENDED BY KEVINMD → https://www.kevinmd.com/recommended
GET CME FOR THIS EPISODE → https://earnc.me/EGRUEu
Powered by CMEfy.