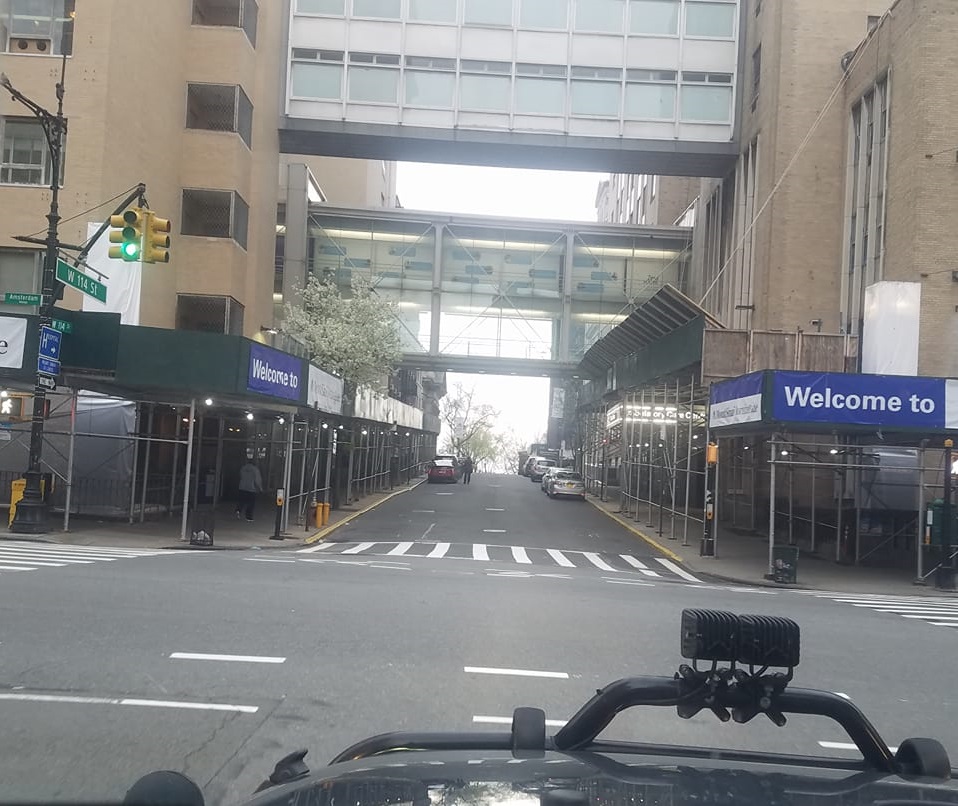 I am an ICU nurse in Manhattan. I have seen my share of trauma, critical illness, and sorrow. But what is happening in my hospital and hospitals across America is on a scale of tragedy not even the most seasoned clinician has experienced.
My hospital looks like any hospital in America. Serene on the outside. Typical day. Any day of the year. The only thing that is different this time there is a war going on inside.
But it is not a hot and loud firefight, like the Second Battle of Fallujah. It is not that kind of war. But both were costly and deadly. Outsiders may not feel or see the viciousness inside the four walls of this battlefield, but we do have the walking dead and wounded amongst us: us, the health care workers. Working today. Dead tomorrow. Working tomorrow sick in two weeks. And who knows what residual effects the virus, and subsequent autoimmune response and inflammation will have on our health in the future even if we do recover or are asymptomatic like World Trade Center Syndrome.
This is a war by proxy where we, the so-called "heroes" vs. coronavirus, are the superpowers, and our patients are the victims, in the middle, being ravaged like the wars in Vietnam, Korea, and Lebanon. Have you ever seen a life slip away as their spouse witnesses it all by live steam, wailing in torturous sorrow and agony via iPad? I would never wish that on anyone. There will never be closure or peace for them. Just PTSD. And an endless hole.
There are no heroes or villains in this dogfight, just winners and losers. If there are heroes, that means we are all powerless and defenseless, and we have no role to play in this fight. It means it is OK to be a bystander and that the government and the people have no agency or role to play in minimizing the impact of the virus. It lets the government and us as a community off the hook. We could have been better prepared as a country.
But that's in the past. We have to move forward intentionally. In the aftermath of 9/11, we were asked, "Where were you when it happened?" In the future, people will ask after the curve flatlines, "What did you do?" Did you go out and protest demanding the end of social distancing? Or did you do something else? You will be asked. We will all be made to account, and our ledgers opened.
Jason Lee is a trauma and critical care nurse.
Image credit: Jason Lee