I had the distinct pleasure of keynoting TexMed 2017 in Houston, TX today.
The video above is a Facebook Live Q&A I did with member physicians.
Thanks to the Texas Medical Association for hosting me and doing such a great job with the conference.
If you're interested in having me keynote your conference, I'm considering opportunities this Fall and in 2018.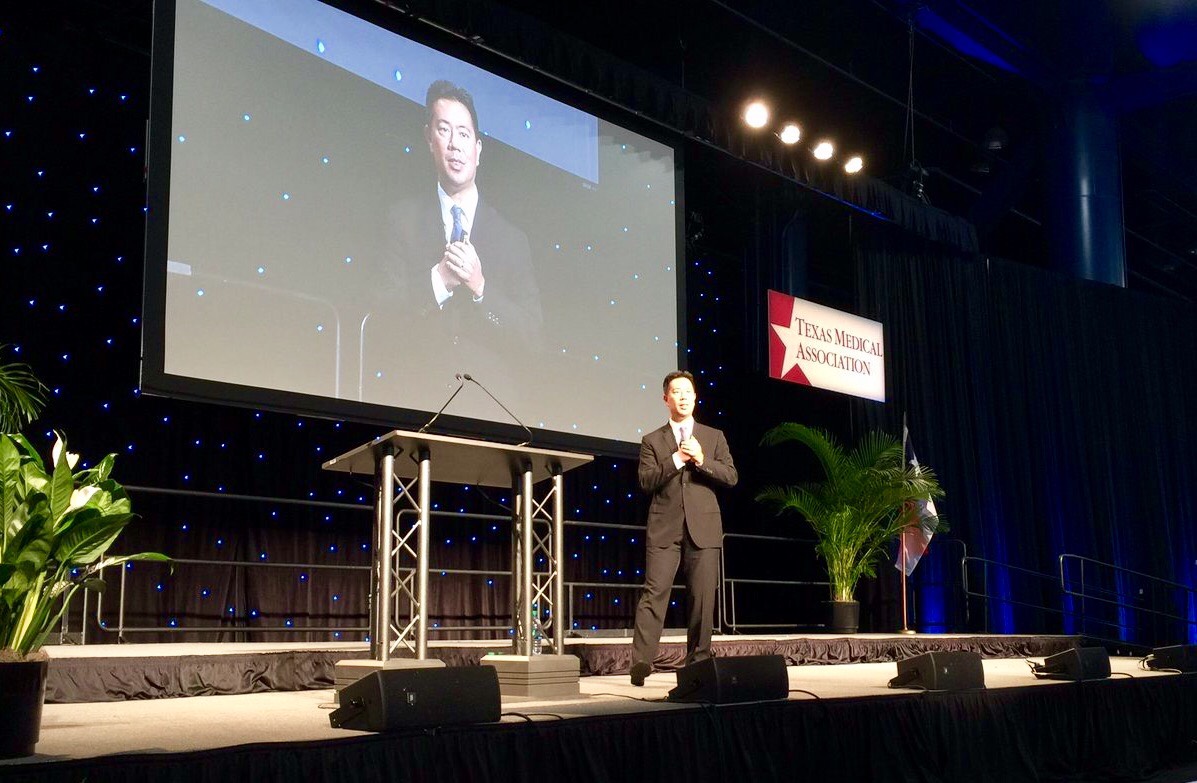 Image credit: Texas Medical Association