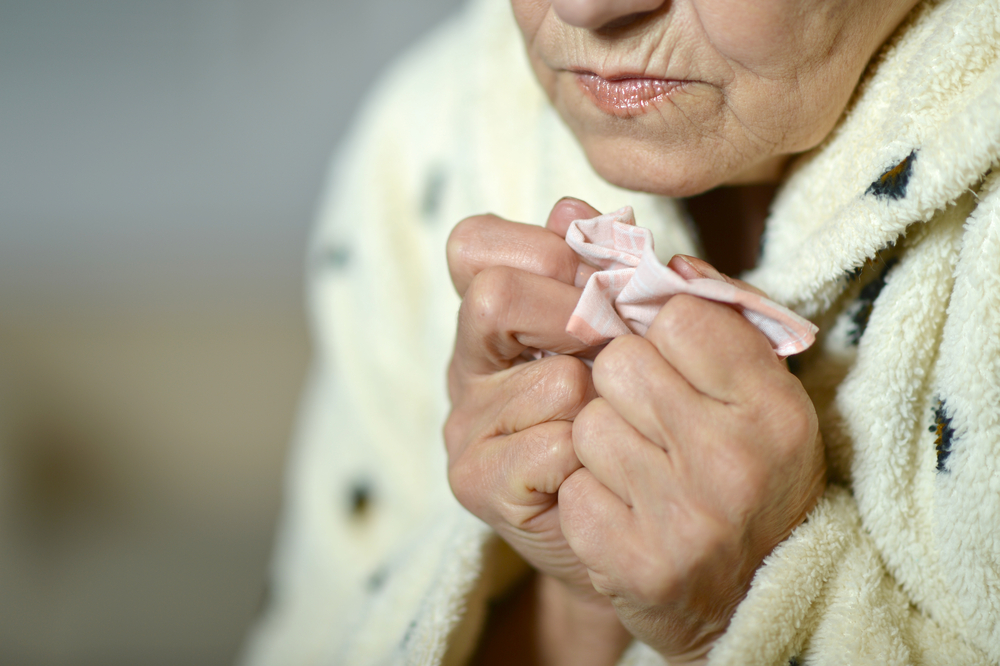 I found out my mother was dying via text message: YOUR MOM HAS A BRAIN TUMOR IN HOSPITAL — DAD
When the neurosurgery PA wheeled the computer into the exam room to show us the MRI the next morning, I found myself silently uttering an unanswered prayer that the mass would be small, resectable, peripheral. It wasn't.
"Oh my God," Mom whispered. "I'm going to die." And while everyone gathered around her to pat her hand and tell her things were going to be OK, I just stood there with my fist in my mouth because I knew they were not. So did she.
We have just enough knowledge to be dangerous: Mom was a nurse, and I am a veterinarian. Ironically, I have devoted my career in the last two years to developing a hospice and palliative care service for animals. Although no one would argue that the death of a pet is the same as the death of a human, there is plenty of overlap in the emotions and reactions of a grieving family. I've learned that the pains of a pet's death carry over to the human death experience, and vice versa.
It is an exceptionally powerful experience. When I arrive to a home for a euthanasia, I never know what to expect. Some people are paralyzed with fear, re-experiencing the loss of a parent or a spouse. Others are calm, lighting candles and reading poetry. Over time, I have refined what I do to give families a sense of control and peace over the end-of-life experience, easing past wounds and hopefully setting the stage for a re-imagining of what death can look like. Mostly, that we can and do have some control over the situation, if we are willing to ask for it.
I had become so passionate about the value of this work that I began giving talks on the topic, to other veterinarians, to the public. "Let me come into your home and keep your children with you when your pets are ready to die," I said. "That way when it's your turn, maybe those kids won't stick you in a nursing home by yourself when you're old and infirm." My parents, sitting in the fourth row, laughed. Two months later, I got the unexpected text about Mom.
Grade IV glioblastoma in an area that is not surgically resectable is, as medical types know, a monster. So is the treatment. As a full-blown claustrophobic, Mom needed clonazepam just to get through each CT. She had allergic reactions to the contrast. I waited for someone to offer her some choices, to let her know that she had the right to say no to all of this, but no one did. I asked the chaplain about a palliative care consultation and, after receiving permission from the attending, a nurse furtively stopped in around 11 p.m. to speak to Mom about hospice. My dad let her in for five minutes before shooing her out.
The next day, Mom sat quietly while the radiation oncologist showed her the radiation mask she would be wearing daily for the next six weeks. She was so stressed out over the visit that she had a five-minute seizure in the car on the way home while my father, sitting in the backseat blissfully unaware, spoke about how it was no big deal. I called my sister in tears, caught between my fear for my mother, my pain over her anxiety, and my devastation for my father.
That night, I sat next to Mom on the bed. "Do you want this treatment, Mom?" I asked. Mom started crying and said no. "I just want to be here with the grandkids and sit in the backyard," she said. "But I'm so scared to tell anyone that." I held her hand and promised her that no matter what, I had her back.
Without my work with animals, I don't know that I would have known to ask for alternatives. With my mother emotionally exhausted, I had the job of calling all the surgeons, canceling the appointments, answering the questions that ranged from kind to indignant. "This is the standard of care," said one. "I don't understand why you're questioning me."
I was petrified of moving my mother into my home with my young children, having heard the horror stories about what can happen to an end-stage glioblastoma patient. Nonetheless, I took a leap of faith and leaned heavily on the hospice service to usher us through the last days, shakily confident that we could control her symptoms. This was new territory for me. After all, I euthanize most of my patients before that point, with a clear conscience. We had to fight to give her the death she wanted, but it was so worth it.
In the end, she died on her terms, two months after her diagnosis. We watched Harry Potter every day — since Mom's short term memory was shot from the tumor, she kept forgetting we had just viewed it. She loved it each time. She was pain-free and lucid up to the last 24 hours. She died on the morning of my son's ninth birthday, and he was able to come in and kiss her goodbye.
None of this would have been a scenario I could even have imagined were it not for what I lovingly refer to as my practice experiences with my pets. As veterinarians, we have an extremely important role to play in paving the way for a kinder and patient-focused end-of-life care paradigm. I, for one, am honored to pass the gift on to others.
Jessica Vogelsang is a veterinarian who blogs at Pawcurious.
Image credit: Shutterstock.com