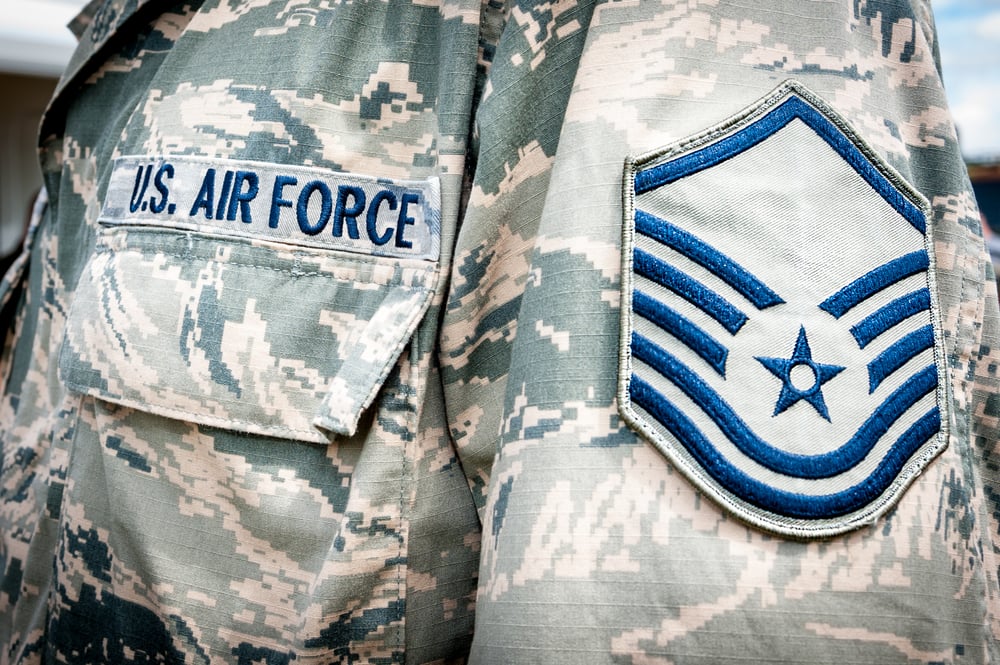 As an Air Force family physician and faculty at a family medicine residency, it was my job periodically to lead an inpatient team of young family medicine residents and medical students.  That particular morning seemed like any other — half a dozen new admissions, total census of a dozen or so, and a few new consults.  And it was my habit to see the new patients and new consults before 9 a.m. rounds.
One of the new consults was from the orthopedic service.
"Alzheimer's dementia."
"Right hip fracture."
"Assist with medical management of hypertension, diabetes, dementia."
"This will be quick," I thought.  I grabbed the patient's chart.  Read the nurses' notes.
"93-year-old man with severe Alzheimer's dementia. Non-communicative."
"This is going to be real quick, I thought again. "Good, because it's going to be a long, busy day."
Flipped to the back of the chart and noted a photocopy of the patient's Retired Military ID card.
"U.S. Air Force"
"Colonel, Retired."
I entered the patient's room dressed in my Air Force blues uniform.  His 60-something-year-old son was at the bedside.
"Good morning, Colonel Jones!" I called out from the doorway.
The old man's head weakly turned toward mine and a smile came to his eyes and finally to his mouth.
He responded in kind, acknowledging my rank. "Good morning, Colonel."  It seemed my greeting acknowledging his rank and my uniform must have struck a chord.
I asked a few doctor-type questions and the patient had no complaints.  In fact, he didn't respond at all.  Just a stare.  And then I asked the question:
"So, Colonel, I noticed you retired in 1969.  I guess you're a World War 2 veteran.  Can you tell me about your military service?"
He was slow and halting at first.
"Eighth Air Force"
"Pilot, B-24 Liberator"
"25 missions."
The old man's tempo, clarity and emotion increased and he began to tell his story.  The bone-chilling temperatures, lock-step flight formations, long missions, flak so thick it was almost like you could walk from plane to plane using the flak bursts as stepping stones. And then there was the bravery, the fear, and the carnage.  Crew members injured, bleeding, dying.  Buddies who would forever be young, having paid the ultimate sacrifice.
And the old man cried as if it were yesterday.
His son cried.
And I cried.
After 45 minutes, I excused myself to see my next patient.  I was running late.  Walking down the hall, the son catches up with me, grabbing me by the arm.  I turn around.
"Thank you, doctor."
"For what?  I should be thanking you and your father."
"No doctor, you don't understand.  You see, Dad never told us.  This has been such a gift to me."
"And for me as well."
I went back for part 2 of the old colonel's story the next morning but he had nothing more to say. Non-communicative.  Back to baseline. He went back to the nursing home later that afternoon.
Every patient has a story and often the story is unexpected and special.  These stories have the potential to enrich and recharge us as health care providers.
But we have to ask.
And we have to take time to listen.
Lowell Sensintaffar is a family physician.
Image credit: Klemen Misic / Shutterstock.com