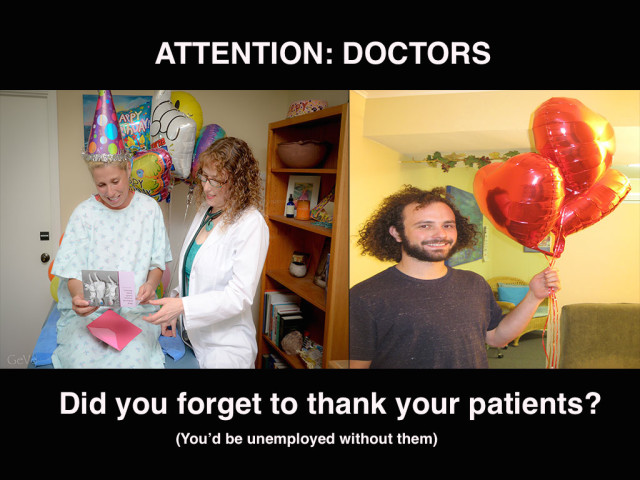 I'm a family physician in Eugene, Oregon — a sweet town where folks are pretty darn friendly.  I still do house calls. Patients often surprise me with gifts. And nearly every appointment ends in a hug.
Kindness is contagious.
I like to return the favor. So every few weeks I celebrate "patient appreciation day." I thank patients with balloons and chocolates. Why? For picking me as their doctor. I figure I'd be pretty bored without any patients.
Patients are then inspired to share their appreciation with other doctors. What a great idea!
Physicians have a high rate of burnout, depression — and even suicide. Doctors treasure the cards and gifts they've received from patients over the years. Several docs have claimed that something as simple as a thank you card has made their day — and even saved their lives. Seriously.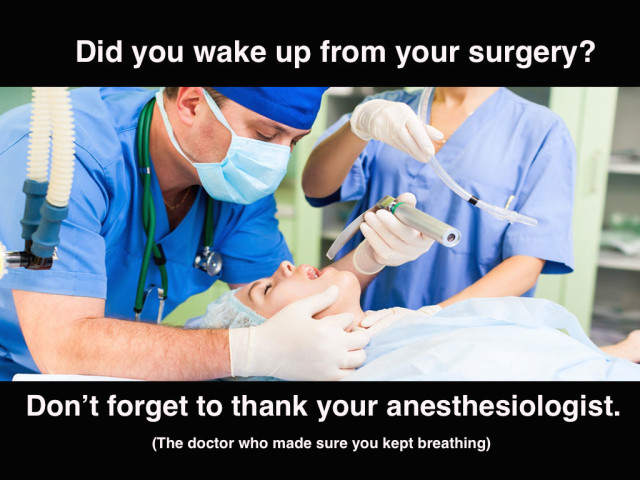 Being thankful is good for your health. I keep a stash of thank you cards with me, so I'm always prepared.  As a physician, I've learned that the best way to deliver health care is to care. In fact, I just delivered a keynote on the importance of caring to top health care leaders.
In St. Louis.
Thanks to my pilots.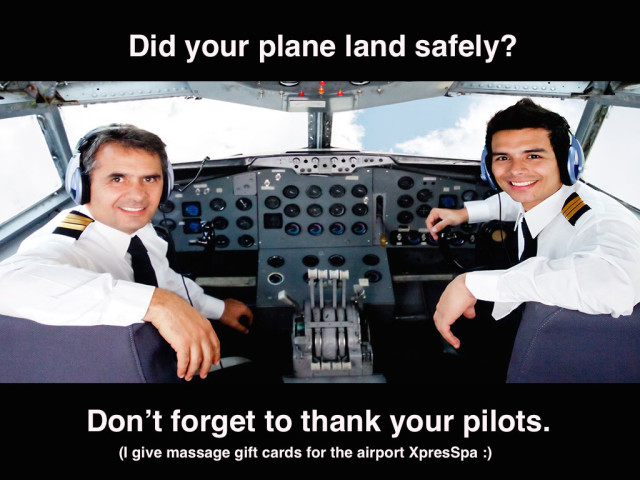 P.S. The pilot wanted to know if I was going to be the one giving the massage. Nope.
Pamela Wible pioneered the community-designed ideal medical clinic and blogs atIdeal Medical Care. She is the author of Pet Goats and Pap Smears. Watch her TEDx talk,How to Get Naked with Your Doctor. She hosts the physician retreat, Live Your Dream, to help her colleagues heal from grief and reclaim their lives and careers.