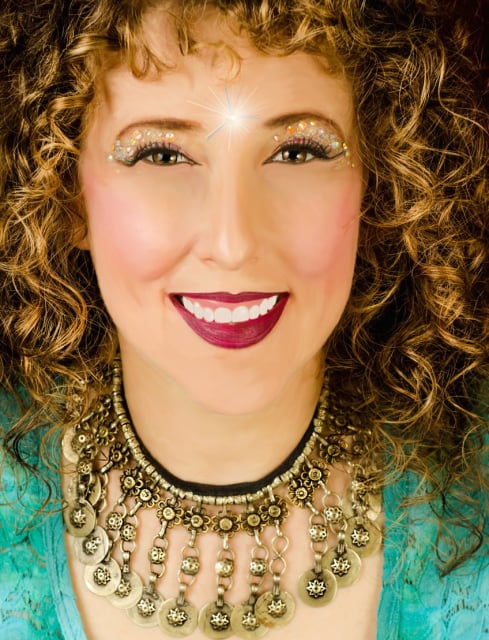 Ever wonder what patients really want from doctors?
Is it the fancy buildings with marble fountains?
Is it the board certifications and diplomas on the wall?
Is it the expert medical jargon and starched white coats?
Nope. None of the above.
Listen up, docs: Patients just want the real you. Ya know — you. The competent and caring you who really listens with compassion. The real you that talks like a real person and answers people with the honest truth in words they understand. The you that treats patients like family.
Does it matter if you've got glitter on your eyelids? Or if you come in after hours in sweatpants? Or if your kid tags along with you to work? Actually patients think those things are kinda cool.
So how do I know what patients want? I asked them. And what they want more than anything else is a doctor who is courageous enough to be real.
Doctors don't seem to know this.
I've attended lots of medical meetings and sat around conference tables with physicians trying to figure out how to gain market share, how to get great patient satisfaction scores, how to bring in more revenue.
At one such meeting, I sat with 12 physicians and a frazzled secretary frantically taking notes. The docs decided that we should all take a special test so we could become "experts" in diabetes and put our diabetes certificates on the wall to impress patients. As I raised my hand, all eyes turned to me, and I shared, "Patients don't really care how many certificates you have on your walls. What people want is five more minutes of your time. They really just want you."
The room went silent. Blank stares. The secretary even put down her pen. Then the conversation picked up right where they left off in pursuit of their special diabetes certificates.
Meanwhile, I had recently opened a clinic designed entirely by patients. I was making more money. And working less. Plus I was in such high demand that I had a waiting list — a really, really long waiting list.
My waiting list quickly exceeded the number of patients in my care. Folks even tried to bribe me to get to the top of my list. I told one gal it would probably take five years before I could see her. She said, "No problem. I'm not moving. I want you to be my doctor. Put me on the list!"
I have no diplomas on my walls.
No special certificates.
No white coat.
Just jeans,
glitter
and
a
smile.
The magic formula is you.
Pamela Wible pioneered the community-designed ideal medical clinic and blogs at Ideal Medical Care. She is the author of Pet Goats and Pap Smears. Watch her TEDx talk, How to Get Naked with Your Doctor.