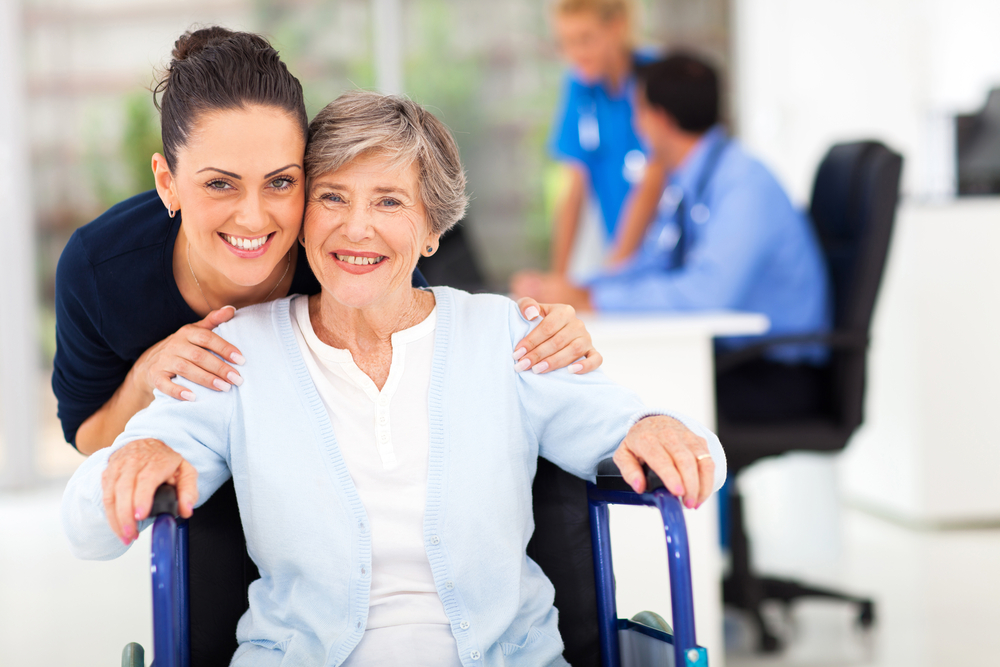 As part of the increasing push for health care quality improvement, a lot of energy is being focused on improving our communication with patients and making sure that patient-centered care is more than just a buzz phrase. Gone are the days when the doctor-patient interaction was a wholly paternalistic one, where the doctor's word was taken as final and absolute, and patients weren't encouraged to ask questions or raise concerns.
Although we've moved on a long way from those times, it's still important that we are always trying to raise standards and correct areas where we are deficient (and there are certainly still plenty of those). But we also start from a point that is way ahead of most other health care systems and countries. Speaking as someone who has seen health care in several other places — both first and third world nations — I really believe that the United States can teach the rest of the world an awful lot.
Here are three such areas.
1. Getting to see your attending physician every day. This may sound very basic to most people, but the first cornerstone of doctor-patient care in the hospital is getting to see your doctor. In lots of countries (and I'm talking Western health care systems) the senior doctor, (i.e., the attending physician), doesn't always see their patient every day. In many cases on general medical floors, more junior staff are the ones who are tasked with rounding on hospitalized patients, with the attending seeing them perhaps only 2 or 3 times a week very briefly. Patients can therefore linger with very little progress compared to the more aggressive approach of U.S. physicians in wanting to see daily advancement. Patients here will always have the chance to interact with their doctor regularly, having someone visible who is accountable for their care.
2. Patient empowerment to choose. Every hospitalized patient has the right to ask for a certain doctor or a second opinion at any time during their hospitalization — even those who don't have health care insurance. The same goes for requesting certain tests such as CT scans or other inpatient investigations, which are frequently heeded. The counter argument is that it's exactly things like this that push up costs, but I know what I would want if I was a patient. Try to ask for these things in a more paternalistic health care system, and you may well be laughed at.
3. Putting energy into customer satisfaction and good service in hospitals. There is simply no concept of this in most other countries, where the role of the doctor and the hospital is simply seen as being "to cure the patient" and not viewed in customer service terms. No formal training is given to basic communication, empathy, or what constitutes appropriate ways to interact with patients and their families. In the United States, there isn't a hospital out there that doesn't take this seriously. If a patient makes a formal complaint to senior administration, it's thoroughly investigated at a number of levels. Such avenues simply don't exist for most patients around the world.
I was recently overseas (in a country that shall remain nameless), but certainly one that boasts high first-world standards. While I was visiting a hospital, it reinforced to me how far ahead America is in providing the best possible hospital experience for patients and keeping them and their families at the center of their own care. Aside from the high medical standards seen here (a homeless American will get higher quality acute care for a myocardial infarction or sepsis than a rich person almost anywhere else), this country also leads the world in effective communication and striving for good service.
So while we are all aware that health care here has its fair share of problems and inequalities, it's worth pausing to think about all the good as well. It's well known and respected abroad that America taught the world about customer service in commerce and industry. She also leads the way in the health care sector too. Other countries should be looking here for how to do it better.
Suneel Dhand is an internal medicine physician and author of Thomas Jefferson: Lessons from a Secret Buddha and High Percentage Wellness Steps: Natural, Proven, Everyday Steps to Improve Your Health & Well-being.  He blogs at his self-titled site, Suneel Dhand.
Image credit: Shutterstock.com