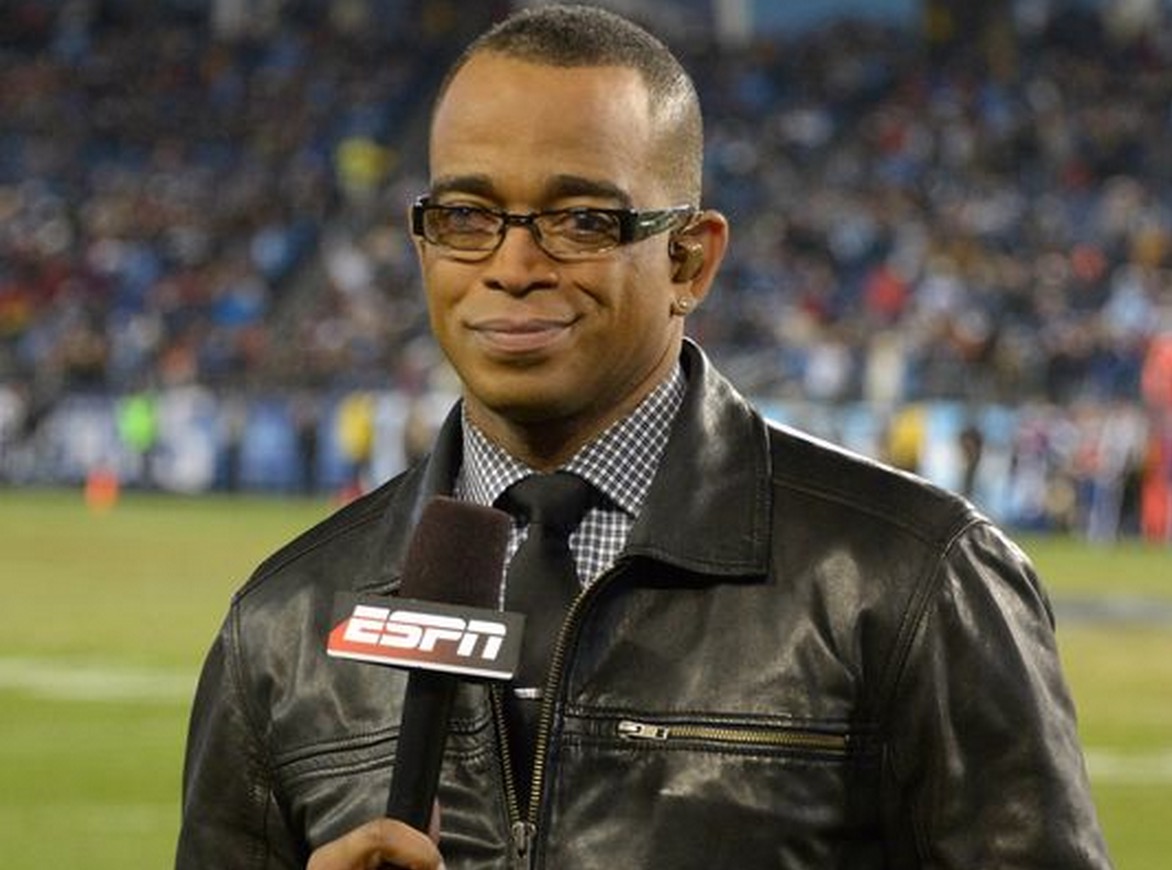 Stuart Scott revolutionized the sportscasting industry with his unique style and likable demeanor on ESPN.  Mr. Scott recently passed away after an 8-year battle with recurrent appendiceal cancer.  Mr. Scott was a devoted father and put his relationship with his two daughters above everything else.  He was a sensational broadcaster and was passionate about his craft.  He inspired many young athletes and mentored many young broadcasters and has forever left his mark on the sports world.  However, Mr. Scott's greatest legacy may be his example of unmatched courage while battling a rare and deadly disease.
In a powerful moment at this year's ESPY awards in July (and his last public appearance), Mr. Scott made one of the most important and meaningful comments in all of sports.  After a week-long hospitalization prior to the event, Mr. Scott found the strength and courage to appear on stage and deliver his passionate acceptance speech for the Jimmy V Perseverance Award.
In this speech, Mr. Scott made the comment that, "When you die, it does not mean that you lose to cancer. You beat cancer by how you live, why you live, and in the manner in which you live."
These words have reach far beyond the stage on which they were delivered.  They have the potential to impact us all — to make us better people — better fathers, mothers, spouses, and professionals.  I think that there are four important points that each of us can take from Stuart Scott's life, moving ESPY speech and his battle with terminal cancer:
1. Appreciate and savor each moment. Life is a precious gift.  While there are always ups and downs and imperfections in all    that we experience, we must always take a moment to enjoy the moment.  Make the most of the small things that bring a brief smile to each of our faces. Stuart Scott embodies this  principle of  maximizing every moment and making the most of every experience.  Even when he was battling the worst of his cancer, he always had time to enjoy moments with his family — his daughters — as well as his co-workers at ESPN.  He always gave of himself to others.  Many in the ESPN family reported that even as he was suffering from his own illness he was quick to provide support for others battling cancer as well.  We can all take a lesson from Stuart's example.
We can all take a lesson from Stuart's example.  When the world gets the best of us, and we become obsessed with deadlines and the pressures of everyday life we must remember to breathe and appreciate all of those around us.  Do not let the simple, small special moments fly past without taking pause to appreciate them to their fullest.
2. Do not let adversity define you. When we struggle to achieve, we are made better.  Mr. Scott entered the world of broadcasting determined to succeed.  He met each and every challenge head on.  When diagnosed with cancer, he did not allow the cancer to change the way in which he lived.  Even when suffering through surgeries and chemotherapy treatments, Mr. Scott continued his passion for sports and broadcasting.  He trained as an MMA fighter and sought to continue to be the best sports broadcaster in the business.  We all will face challenges in our lives — at work, at home — both personally and professionally.  How we respond to these challenges is what can make us excell.  Mr. Scott has left a legacy of battling adversity for all of us to witness.  We must all honor him and his memory by accepting our personal challenges and battling with the same ferocity as Stuart battled his cancer.
3. Strive for excellence. Life is a gift, and we must all decide exactly how to maximize our individual potentials.  Excellence is not just an idea — it is a way of life.  Mr. Scott was always pushing the limits. He wanted to be the very best at what he did and had the reputation of always treating others with respect.  He worked diligently to advance in the broadcasting world.  He began on local television in his home state of North Carolina and ultimately auditioned for a new network called ESPN2.  Ultimately he became the face of sports journalism and was a featured personality on ESPN's flagship network.  We all have a job to do.  We all have expectations set before us for performance — let Stuart's legacy inspire us to go beyond expectations and always seek to become better in all that we do.
4. Believe in yourself. Success is often dependent on how you can develop your talents.  Even when the status quo in sportscasting was not Stuart's style, he blazed into the spotlight with his unique approach to sports journalism.  He remained true to himself throughout his career and never wavered in his approach.  It is Mr. Scott's belief in himself and in his abilities that, in my opinion, resulted in his unparalleled success.  We should all take notice from Stuart's example.  As we approach our daily lives — at work and home — we must continually evaluate our performance and work every single day to improve and maximize and realize our individual potential.
Remembering Stuart's legacy
Stuart Scott has left a legacy in sports broadcasting.  More importantly, Mr. Scott has inspired us all to achieve greatness.  As a human being, he has set a high bar for all of us to emulate.  As we reflect on his life, let's all strive to exhibit the same devotion to family and pursuit of excellence that Stuart represented throughout his career and 49 years here on this earth.
Kevin R. Campbell is a cardiac electrophysiologist who blogs at his self-titled site, Dr. Kevin R. Campbell, MD.