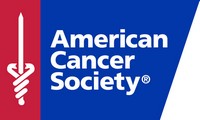 You never know when something special is going to happen, as in one of those times when you just wish you had a camera rolling to capture a moment, a comment, a statement about the way the world is — and the way the world could be.
This past weekend my wife and I were attending a meeting in Baltimore when we had one of those moments. Nothing complicated, just very interesting — and very informative in so many ways.

It was at a convenience store near our hotel. We had gone out to get some things for the room, and when we got to the store there were a number of young men sitting on the stoop at the entrance to the store. Maybe 5 or 6 total, about 12 or 13 years old, dressed for school, sitting and enjoying the day.
They were just chatting, and when we asked to be able to open the door to the store they immediately moved aside. But what I wanted to say and didn't say to one of them who was puffing away on one of those thin cigars trying to look very cool was that maybe they just shouldn't be smoking. Maybe I could send a soft message of concern, maybe it would register, probably wouldn't. But I am an older man, and I thought to myself that they probably wouldn't care what I thought. So into the store we went.
No sooner did we get inside than this whirling dervish of a woman, about (maybe) 5 feet three inches in height rushed past us. The best way to explain what we saw and heard was that store clerk giving those young men what ended up as a bit of a tongue lashing. It started as a request they remove themselves from the stoop and not block the entrance, but then she saw the cigar and it was action time.
I won't quote her exactly, but there were words to the effect of "get that cigarette out of your mouth" as she reached for it and literally pulled it out of the young man's mouth. "If I was your mother …" followed that, with a quick tongue lashing about the dangers of smoking. And off they went from the stoop, but not without what I would characterize as a brief, loud, and accurate information session about the risks of smoking.
As the lady came back into the store, I had to tell her that I was surprised by what she did and what she said. Then it was my turn to get informed, in brief:
She was a smoker who had quit 16 years ago. A couple of relapses but basically off cigarettes for that entire time. Her doctor had talked to her about the dangers of smoking, and provided medication to help her quit. And she did. She told me about the risks of smoking, the problems she had with weight gain and how she had addressed that as well (as she held on to various parts of her body to emphasize the message). She continued how smoking not only harms the smoker, but harms those around smokers, smells up the clothes, the house, and just isn't good for you.
I shared with her that I had thought about saying something to the young man, but held back — and explained clearly why. Then she told me I was wrong, that I should have said something. But, I protested, they wouldn't listen to me!  After all, I was far from their universe as a role model. You are wrong, she said. They need to hear the message again and again and again. And maybe it will sink in. It takes a community to care for our kids, she said, and — in words and emphasis one could not ignore — she told me that no matter what I thought, I was indeed very much at that moment and place a part of that community because I cared.
My jaw sort of dropped. Here in about 2 minutes of conversation I heard the most accurate and impassioned explanation of the harms of smoking and what we have to do to care for our kids. It was one of those moments I wish I had a camera, because that lady made it so clear why we do what we do and what we have to do to make ourselves relevant and engaged especially to our youth who are vulnerable to the siren song of tobacco addiction.
Maybe one day we can get that message recorded and capture that passion for all to see. Maybe it does take a community to spread the word, embrace our health, and make it happen for everyone including especially those young men who represent our future.
And I would strongly suggest that if you see my new found hero walking down the street in Baltimore and if you are young and smoking, you may just want to go the other way or you might find yourself in a heap of trouble.
J. Leonard Lichtenfeld is deputy chief medical officer, American Cancer Society. He blogs at Dr. Len's Cancer Blog.