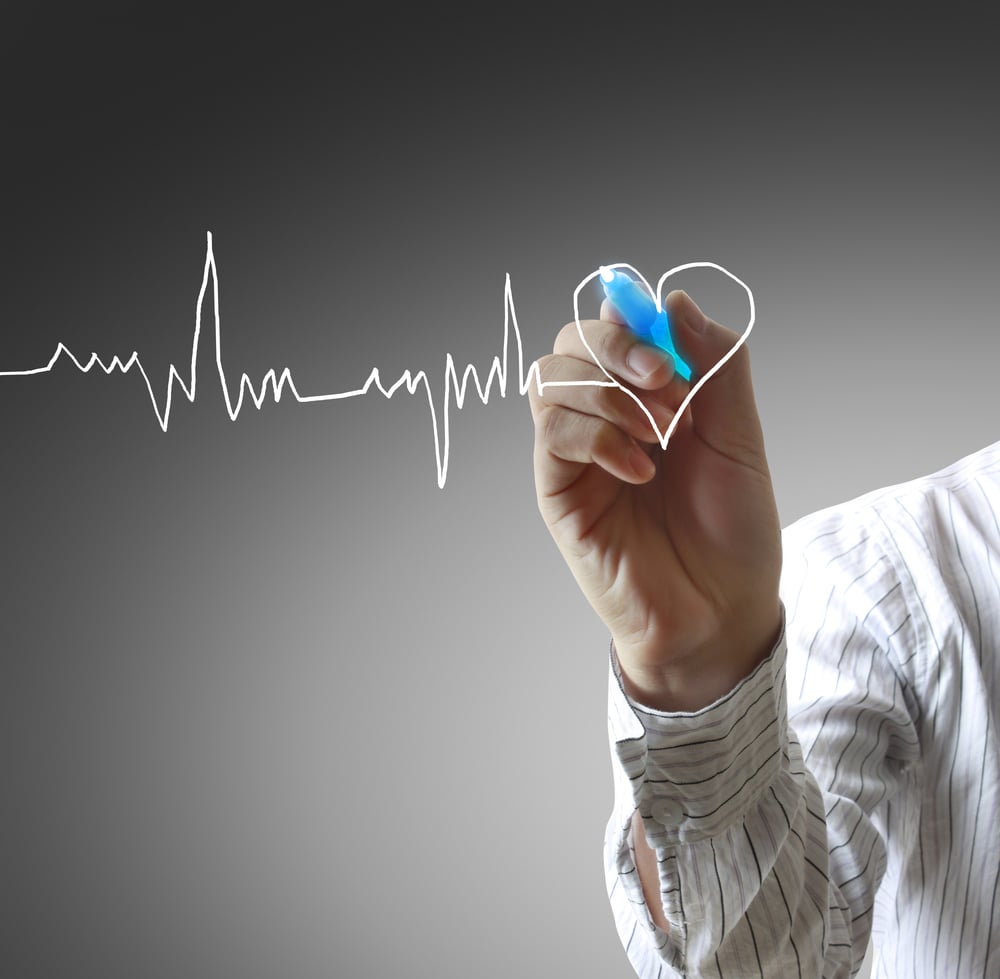 Recently, Cisco chairman and CEO John Chambers told me that U.S. health care is at a tipping point. A positive one, he hopes, but the truth is no one knows for sure which direction the system will tip.
At the close of our interview, I asked Chambers what health care topic he'd like me to cover in the future. He asked me to answer two questions. And they happen to be the two questions weighing most heavily on the minds of just about every U.S. health policy expert:
Question 1: "How will the health care world move from operating in silos to working together seamlessly?" And question 2: "How will (doing that) help patients achieve the health outcomes that are possible and most important to them?"
Predicting the future is impossible. But these five health care megatrends offer reason for hope — and for concern, as well.
1. The formation of accountable care organizations (ACOs). ACOs are groups of health care providers (primary care physicians, specialists, hospitals, etc.) who band together voluntarily to look after a patient's total health. ACOs promise to eliminate silos, improve patient outcomes and lower overall health care costs.
At least, that's the concept.
ACOs were built into the Affordable Care Act (ACA), also known as "Obamacare," and carry both incentives for better clinical outcomes and the backing of many commercial insurance carriers.
If successful, ACOs could move American health care from its historically fragmented structure to one that provides substantially higher levels of integration and collaboration.
What that means for patients is that fewer will fall between the cracks at the point of care. When a primary care physician is sharing patient information and collaborating with a heart specialist, the probability of error decreases.
What's the catch? Getting health care providers to work together is no easy feat.
Health care silos have been around for decades. Few doctors are quick to cede their independence or autonomy for the sake of greater collaboration. Meanwhile, hospital administrators don't like having to share authority with clinicians. They've been trained to fill beds, not improve the effectiveness of care.
Most newly formed ACOs have demonstrated the ability to improve the quality of patient care. But few have been able to reverse the rising costs of health care delivery.
Overcoming the cultural issues is likely to prove harder than policy makers would hope.
2. Moving away from fee-for-service payment models. Health care's traditional fee-for-service payment model is flawed. Physicians and hospitals get paid based on volume and complexity of their services — not based on clinical outcomes.
Through these perverse incentives, physicians make more money by doing more tests, seeing patients more frequently and performing high-priced, complex procedures. Under fee-for-service, keeping patients healthy and avoiding major diseases would be relatively unprofitable for doctors and hospitals.
America spends nearly $3.8 trillion a year on health care. That's 17.6% of the gross domestic product (GDP) and significantly more than any other country. Yet our measurable health outcomes — from infant mortality to life expectancy — rank nowhere near the top of developed nations.
Some health care delivery systems are adopting viable alternatives called prospective payments. These include bundled payments — a single payment for an entire episode of care (a start-to-finish treatment for any given patient). They're also exploring capitation — a negotiated payment for a given period to cover the costs for a group of patients with clear expectations around quality and service.
Both approaches seek to shift financial incentives away from volume to providing total care for the patient. They're about moving from sick care to health care.
And there have been some successes here. Take Pacific Business Group on Health (PBGH). Rather than generating a bill for hundreds of individual tests and procedures, PBGH is requiring hospitals and doctors to charge a single, all-inclusive price. In 2008, the purchasing group limited what it would pay for total joint hip replacements to $30,000. As a result, participating hospitals dropped the price of the procedure.
What's the catch? Before we can generalize about the efficacy of this approach, we must recognize that total joint surgery is a procedure performed by only one group of medical specialists. And their outcomes are consistently good.
What happens when we introduce patients with more complex problems, like those with multiple chronic diseases? With bundled payments and capitation, physicians and hospitals will need to figure out how to distribute revenue among care providers from different specialties.
And this may prove more difficult in practice than theory.
3. Rewarding better health outcomes and quality. Medicare Advantage is an alternative to the fee-for-service (traditional) Medicare program.
Under Medicare Advantage, the Centers for Medicare & Medicaid Services (CMS) contract with private health plans to provide Medicare beneficiaries with medical coverage.
Patients enrolled in Medicare Advantage agree to obtain care from a specific group of physicians and hospitals. In return, subscribers enjoy lower out-of-pocket expenses.
Participating organizations must report quality and patient satisfaction data to CMS on an annual basis.
Based on this information, each Medicare Advantage program is awarded one to five stars. The Medicare stars program rewards the highest-rated organizations — the ones with superior quality, the greatest success in prevention and the highest levels of patient satisfaction — with additional payments.
What's great about this program is that it aligns incentives and puts more power in the hands of patients. If the doctors and hospitals don't perform, the health plans with which they contract receive a lower rating. And each year, patients get to assess which Medicare Advantage provider is right for them.
This program shows a lot of promise. It has demonstrated improved clinical outcomes and increased patient satisfaction. As a result, nearly half of all newly enrolled Medicare members select a Medicare Advantage plan.
What's the catch? In spite of this success, most Medicare beneficiaries are still in the older fee-for-service payment model.
The Medicare Advantage model may be the future's preferred approach. It combines many of the elements for success: choice, accountability and transparency. And it could well provide the force needed to tip the U.S. health care system in the right direction.
4. Health information technology (health IT) incentives. The year is 2014. Technology drives nearly every American industry. But look behind the reception desk at your doctor's office and there's a good chance you'll find a maze of file-folders stuffed with patient information – just as it was 20 years ago.
As part of the recent HITECH legislation, physicians were offered $44,000 to purchase, install and demonstrate "meaningful use" of modern information technology systems.
These computer systems can provide doctors with important clinical information and help them coordinate with other medical colleagues. As a result, physicians will be able to make better clinical decisions and avoid duplication of tests or procedures.
What's the catch? Lack of connectivity.
You'd think that doctors and hospitals would share a single technology platform or would, at least, be able to achieve connectivity between their systems.
That's not the case. Progress in linking disparate technology systems has been slower and more difficult than previously imagined.
Meaningful use stage 2 will provide incentives for interoperability (the ability of making systems and organizations work together). But it remains to be seen whether these federal incentives will be enough to offset the cost required to connect these systems.
Having taken the original dollars, physicians must now deliver on the meaningful use requirements. But to net a positive ROI on the IT investment, physicians will need to modify their practices — something they have not been interested in doing in the past.
5. A new generation of physicians. The new generation of physicians are tech-savvy. They can't imagine their lives without mobile devices or constant connectivity.
And in school, they were trained to work in teams — unlike their elder colleagues. As a result, a majority of new docs prefer to be employed by an established organization (a hospital or an integrated health care system, for example) rather than launching their own private practice.
Their backgrounds and predilections align well with what will American health care will need in the future.
What's the catch? Many Gen X and Y physicians value and expect greater work-life balance than physicians who came before them. And their enthusiasm may wane once they realize how sluggish the profession has been in embracing new technology.
On the other hand, when patients begin choosing this next generation to care for them, the world of health care may tip rapidly.
Will change happen?
Physicians and hospitals are moving forward in each of these areas. They are forming ACOs, accepting new forms of payment, focusing on preventive services, reducing medical errors, and learning to benefit from computer systems.
Still, many providers are hedging their bets.
Some of their practice is bundled and prepaid, but much remains fee-for-service. Some patient information is available through their computers, but much remains on paper. Some are hoping that the prevailing megatrends in health care are just fads. Some will continue to resist change.
What many don't recognize is what John Chambers emphasized heavily in our interview. The economics will drive change in health care, whether we like it or not.
Change will happen one way or another.
Robert Pearl is a physician and CEO, The Permanente Medical Group. This article originally appeared on Forbes.com. 
Image credit: Shutterstock.com