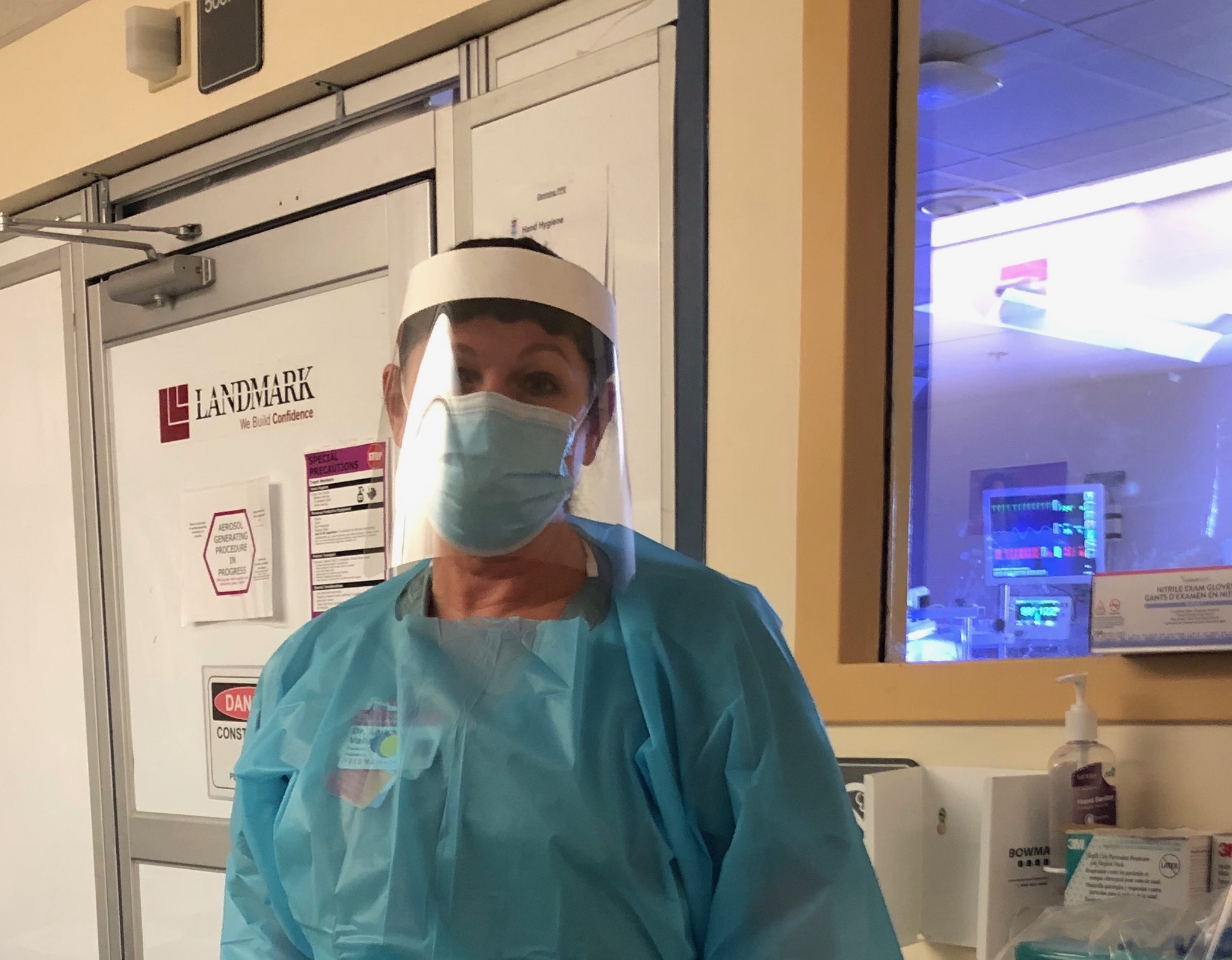 We are tired, overwhelmed, very committed, missing our families, and carrying each patient with us as we try to deliver excellent care in a very disorienting time. We worry about the health of our families and friends and community as well as our own health, for we are no help if we become sick and cannot continue to care for our patients.
As hospitals fire and furlough those deemed nonessential and our colleagues become ill with COVID-19, those of us working are doing so with less support personnel, re-using personal protective equipment, taking forced pay cuts despite the increasingly longer hours and doing more and more with less.  We are making medical decisions in an unprecedented stressful environment about an infectious process that we still do not fully understand.  At times, we are being told how to practice medicine and protect ourselves, or even not to protect ourselves, by non-medical entities that are not actually caring directly for patients.  Additionally, public health recommendations and policies, or the lack thereof, are not being fully driven by public health expertise, knowledge, and methods. To the point that we see a tremendous surge in what could have been preventable cases in an already stressed, exhausted, and tragic scenario.
As I write this, South Carolina's COVID-19 cases continue to surge, and we just had the first child under five die from COVID-19, ICU beds are becoming full to capacity, we are facing shortages in rapid testing capabilities, drugs, ventilators and extracorporeal membrane oxygenation (ECMO) circuits to the point ethics committees have been set up to help with the tough decisions about treatment allocation.  We have children critically ill with COVID-19 in our children's hospitals, including those with multisystem inflammatory syndrome.  We are seeing an increasing number of pregnant women seriously ill with COVID-19 being cared for in the adult ICUs – with this comes an increase in the number of premature births due to severe maternal COVID-19 illness.  We have babies in our neonatal intensive care units in negative pressure COVID rooms, separated from their parents.  While we appreciate the morbidity and mortality associated with premature births, we do not know the effects of COVID-19 on the developing brain of a fetus, infant, or child.
There is so much unknown in this unchartered territory we have found ourselves in, and we are working assiduously and learning as we attempt to meet the demands of this pandemic and deliver excellent care to our patients.  But so much of what we do know on the public health side about prevention is not being fully practiced.
We need to ramp up the production of equipment to protect and care for patients. We need to put the practice of medicine back into the hands of health care providers – the people actually caring for the patients – who are carrying the risks, working tirelessly to save lives, and fully witnessing the trauma of this pandemic. Likewise, we need to put public health policy back into the hands of the public health experts.  This pandemic needs to be dealt with utilizing sound medicine and public health measures by experts in their respective fields.  We need to empower them to fully tackle these issues with the ultimate goal of saving lives.
Laura Valleni is a neonatologist.
Image credit: Laura Valleni