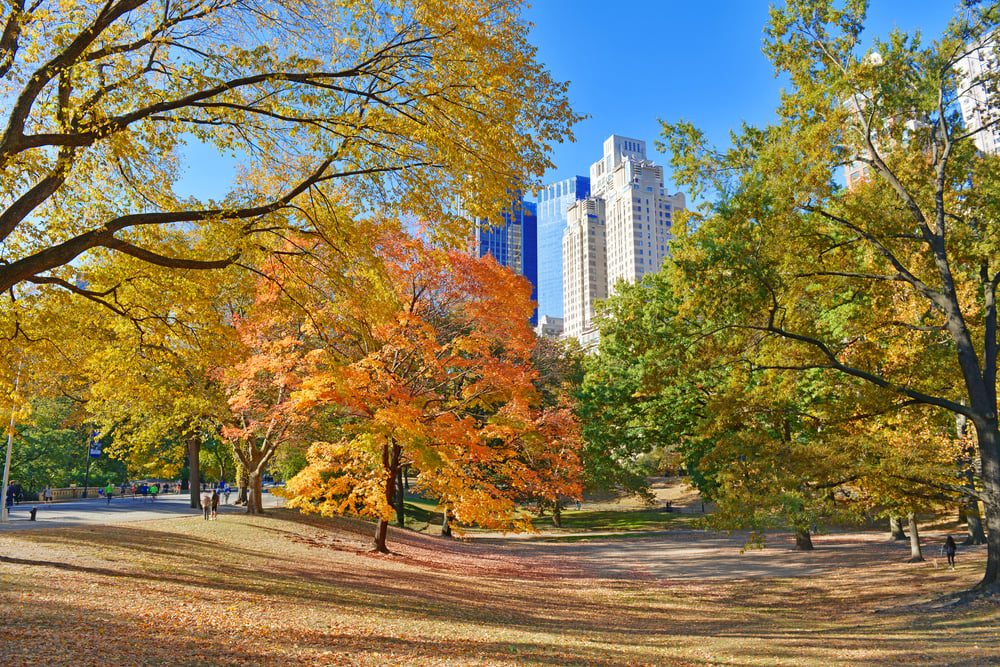 There are times when who you are and what you do are inseparable. A photographer views a scene from the camera's point-of-view even when the camera is not in hand. A police officer assesses situations with an "on duty" reaction, even when off-duty. And a health care professional rarely turn off the knee-jerk reaction to assist when someone requires help.
That immediate response moves from center stage when the white coat is off, but it never really falls away completely. We tend to view things through the prism of what we do every day. At times it's a blessing; other times, it's a compromise.
A clinician's lens
It was through that prism that I viewed a crisp and picturesque Sunday morning in one of my city's most celebrated grounds, Central Park, where several thousand men, women, and children gathered for the Annual Breast Cancer Walk.
Amidst the sea of people, I could identify the survivors, prominent with their white sashes, some with evidence of recent chemotherapy, triumphantly hairless, others wearing stylish wigs. Even in the October chill, I noticed the asymmetry of some who had either not received (or chose not to receive) reconstructive surgery. They too, displayed a triumphant look.
Some displayed their hospital or corporate affiliation, others were part of teams of survivors. Those honoring friends and family who transitioned were also there, displaying pictures of smiling loved ones who fought and were no longer present. I wondered, of course, how many clinicians like myself were present (no doubt quite a few), and if they were watching with eyes similar to mine.
A contemplative walk
Once the walk officially began, everyone separated into their own comfort zones. To the experienced and fit, it was surely a "walk in the park." To those with a higher BMI or arthritic knees, Central Park was much more of a challenge. Regardless, everyone was there for one general reason. And I couldn't help but think about my experience as we traversed the park.
"Despite the countless frustrations and disappointments, I would still walk the road of gross anatomy and endless nights on call, of exponentially growing paperwork and shrinking reimbursements, just to hear a child call me by name or one of my fragile seniors say from the heart 'thank you, God bless you.'"
Family doctors, like myself, encounter breast cancer far more often than we would ever care to. How do we contribute to patients' care? Beyond the diagnosis, we take the journey with our patients, help them navigate a system that is foreign and, at times, unfriendly. We hold their hands and treat their families, even after the transition. We repeat the cycle countless times and in countless ways. We preach prevention, detection, lifestyle, and treatment. We pray for the cure that is somehow entangled in all of the above.
For some of us, it becomes personal. The very thing we treat can creep up on our families, and in some cases, ourselves. Several of us find ourselves filtering our abundance of knowledge through the humbling common denominator of being a patient.
As I huffed and puffed across the hills of Central Park, my thoughts turned to my practice, Grace Family Medical, and my own personal involvement with Dx 174.9 (ICD-9 code for breast cancer). The ability to easily pull my practice data inspires my curiosity, so I asked my report-loving office manager to run a list. She pulled data for all patients who had been diagnosed with breast cancer at the practice from 2008 to today: 98 in total. From that list, I was able to extract the deceased, 20+ year survivors, patients younger than 35, those with metastatic disease and, most significant, the number of 2014 diagnoses — a disturbing 10 new patients.
Like most of my colleagues, I recognized and am familiar with the names on my practice's list. I have a connection with these people. The facts, disquieting as they are, provided me a renewed energy to continue my efforts, to make whatever difference I could, when I could, beyond the discouragement that many among us feel at times.
Battling the burnout
That resurgent motivation is too often necessary. The disillusionment of the healer (often referred to as physician burnout) is common, pervasive, destructive and insidious. The mitigating factors hardly need repeating and whether in private, group or faculty practice, we all experience them to one degree or another.
The culprits are situational (patients "researching" and relying on the Internet instead of co-partnering in their own care), bureaucratic (what is the real purpose of meaningful use, anyway?), carrying dense nomenclature (PCMH, DSRIP, etc.), regulatory in nature and, at rare times, steeped in the threat of litigation. Many of us often question if it all translates into better patient care.
The solution is complex, but there is always simplicity in complexity. It begins with the time-held adage, "Physician, heal thyself." We must first stop, take a breath, admit that we are tired, analyze the situation, and identify our own personal "why."
For those of us who despise the disillusionment and the disconnection between our purpose and what we see unfolding in medicine today, here are a few survival points I'd like to share:
Always keep in mind the "why." It's sometimes hard to see, especially in the quagmire of primary care.
Delegate, delegate, delegate! Gone are the days of the all-encompassing "one doctor." For the most part, the team approach works best. Delegate the simple stuff, so your energy can be better spent.
Use whatever means you have at your disposal to coordinate your care. For me, having an EMR that helps me do that has been invaluable. And every week, I learn something new.
Take time out for a "time out." Breathe. Sometimes we need reminders that what we do really is not who we are.
Never be afraid to ask for help (professional and otherwise) when you need it. Seek conversation within the community of healers. Many of us just need a safe place where we can share ideas. Younger people "blog." Some of us write longhand. Most important: We should not hold in the things that frustrate us.
If I had to do it all again, would I choose this profession? It's a question many of us are asked. I would have to answer that, despite the countless frustrations and disappointments, I would still walk the road of gross anatomy and endless nights on call, of exponentially growing paperwork and shrinking reimbursements, just to hear a child call me by name or one of my fragile seniors say from the heart, "Thank you, God bless you."
For me, that connection erases a multitude of frustration. Like they say in the MasterCard commercial, it truly is priceless. It remains for many of us, the why that keeps us still connected. And keeps us going up the hills, through the twists and turns.
Bernadette Sheridan is a family physician. This article originally appeared in athenahealth's Health Care Leadership Forum.
Image credit: Shutterstock.com