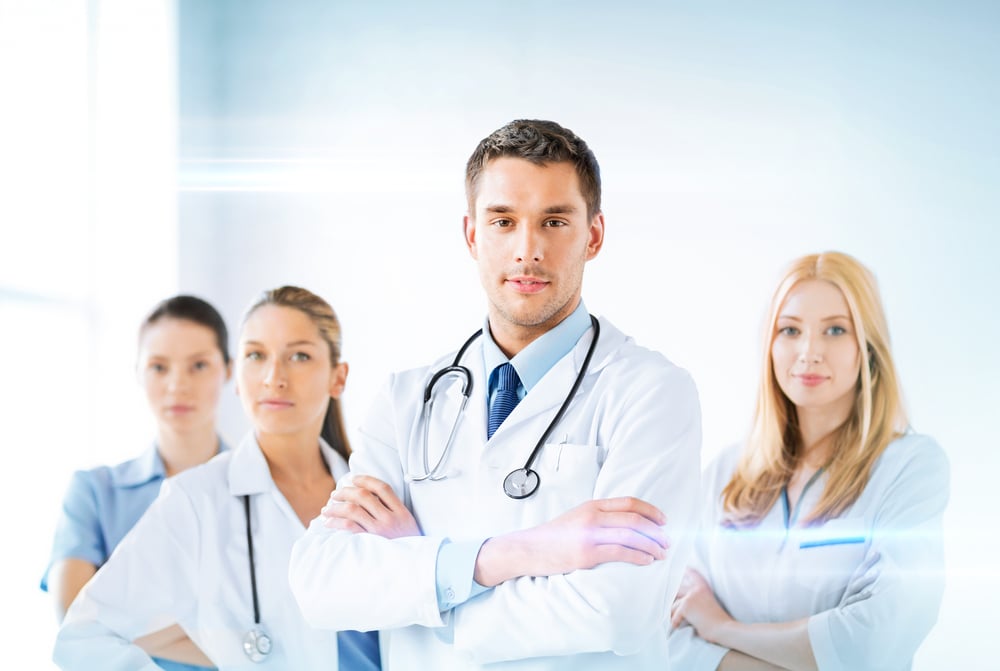 "So this is Christmas, and what have you done?" John Lennon sang from my nightstand, waking me out of a deep slumber.
Bleary-eyed, I pondered his question: What have I been doing all year?
A decade ago, my conversations with my younger brother, went something like this: "Do anything but medicine for God's sake, save your soul, man!"
He's now an emergency room doc. Not only that, he's also a wilderness medicine fellow, Himalayan rescue medic and disaster relief expert, working with first rescue trauma teams on earthquakes.
My second cousin, family friend and nephew-in-law, all of whom had the privilege of my twenty-year speech from the medical pulpit, are now finishing their residency positions as we speak.
So much for making a difference.
In an act of sheer desperation, I tried to save as many misguided souls as I could in my earlier blog, "My advice to a new generation of doctors."
But it seems that a new generation of doctors has a lot more to say to me, than I to them.
I find myself on a crisp day in late September sitting at the medical school admissions committee of a large state university. Suddenly, I'm part of the interview team who gets to determine if the nervous guy or gal sitting in front of me is going to be the kind of doctor we need in ten, twenty or thirty years.
I get a whole 30 minutes to do it.
Jenny (note: all names have been changed) is my first candidate. She can't be an inch over five-foot-two; her big blue eyes a mixture of trepidation and excitement. She tells me with a sweet smile that she's a black belt in karate. She's also the only female in her Dojo.
"It took years earning their respect," she says. "But I did it. I got my black belt. And now, they're like brothers to me. I'm truly their equal."
Staring at her innocent face, I get the distinct impression that the words "gender" and "inequality" don't compute in her online dictionary.
Bryce is a decathlete. He's very accomplished, but you wouldn't guess from his demeanor. He's a solid presence in the room, the kind of feeling you get from a person who knows exactly who he is.
He tells me what it was like to change. After joining the decathlon team, he was forced to learn not just one new sport, but nine. "These guys were at their peak of their event," he says. "And I was at the bottom of each one!"
"How did you do it?" I ask.
"Discipline. Hard work. Showing up every day with humility. But in the end, I found myself being a sort of leader." He smiles softly.
We transition on this point to leadership skills. He believes that a good leader should be humble, supportive and "relentlessly encouraging" (his words, not mine).  I see clearly that his place is one where the accolades of the exceptional individuals among us aren't worn on sleeves like Eagle Scout badges, but emanate from deep within like a warm, glowing light, embracing others.
I bow my head after his interview. My pen sticks to the paper. How can I express, on a scale of 1 to 4, how truly outstanding this individual is?
Anil is a second-generation East Indian from a family of engineers. He's not a day over 18, if that. He's in the BA/BS MD program, a fast-track from high school to med school. Grinning from ear to ear, he tells me that he was shy a few years ago. Without prompting, he gushes on.
"So I decided to do something about it," he says enthused. "I was also struggling to decide if I should be an engineer, or a doctor. But our school didn't have any shadowing opportunities, you know, like where we can go to hang out with someone in that career. So I got together a team. We launched this website. Can I show it you?"
I sit there in stunned silence. Am I supposed to be encouraging these young people to surf the web when they're supposed to be serious about their commitments to entering medical school?
"Sure!" I reply within seconds. "Let's take a look!"
Soon, we're both pouring over the details of his website, staring at the screen on my Samsung Galaxy. He wasn't allowed to bring his mobile to the interview. The site shows a cool video of his teammates doing a rap to the music from the Fresh Prince of Bel Air.
I shake my head in amazement.
Here's a kid — the cream of the cream — who's willing to gift his talents to what … to medicine? To our failed health care system?
All of them exuded humility, genuineness, heart-felt leadership, team building, management and organizational skills, effective communication, listening skills, collaboration, work–life balance, sharing and respectful attitudes, gratitude, determination, innovation and encouragement. Is this where health care was going?
According to the Jackson Healthcare (2013) and Physicians Foundation Surveys (2012), 77.4 percent of doctors were pessimistic about the future, over 60 percent would retire if they could, over 66 percent would not choose medicine again and 57.9 percent would not recommend going into medicine as a career to their children or other young people.
I thought about my own medical training. These expansive young minds would be eaten, chewed up and spat out, indoctrinated into the past paradigms of our medical educational system. They weren't going to stand a snowball's chance in hell keeping up with the future. What on earth were they thinking?
And then, it dawned on me what we were doing, what I was doing.
Our past lives, experiences taken from 10, 20 or 30+ year reference points, translated into this present moment now, and projected into a future that's still unknown, has absolutely no relevance. None of us knows what's going to happen.
Why wouldn't we want these kids to champion the future of health care instead of chasing them away?
Inside the tiny rooms of these medical school interviews, I saw a place where paternalistic, apprentice-style ego-gratification was toppled. In its place glowed a bright, golden orb of sheer potentiality reflected in the willpower of these incredible young candidates. Who were we to tell them to do anything but medicine?
And so Happy Christmas. Another year is over. I've finally decided to change. How about you?
Natasha N. Deonarain is CEO and founder, Conscious Health Solutions.  She is the author of The 7 Principles of Health and can be reached on Twitter @HealthMovement.
Image credit: Shutterstock.com