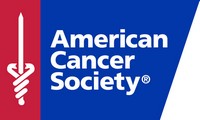 It's October and that means we are about to see a lot of pink for the next 31 days. And virtually all of the work comes down to one simple -some might say overly simple-message: Get a mammogram.
But as National Breast Cancer Awareness Month (NBCAM), begins, I find myself one again asking some difficult questions: Are we really looking at the right side of the equation? Is it all about mammograms? Is there more to the story? The answer is absolutely unequivocal and without a moments hesitation: Yes!
There's no doubt NBCAM  is a big deal. In fact it's probably the biggest cancer care effort for the entire year. It has been enormously successful in bringing attention to breast cancer and creating public focus on a very important issue for women and the men who love them, even as it does crowd out attention to other cancers that also deserve our attention, like lung, childhood cancer, ovarian cancer, and on and on.
And why shouldn't we highlight mammography's role? In the bad old days, as a much younger oncologist, I used to dream of a day when we could have not only better treatments for cancer, but perhaps even more importantly tests that found cancers early. Then along came some of those tests, including mammography, prostate cancer screening, and eventually science-based evidence that colorectal cancer screening saved lives.
History, however, has had some interesting turns and twists along the way: we now say that men should be informed of the benefits and harms of prostate cancer screening, and most organizations agree that the benefits of prostate cancer screening are uncertain at best. Colorectal cancer screening has decreased deaths, but we are woefully short of the mark on getting people screened. And mammography has suffered relatively recent slings and arrows as some experts have questioned whether our beliefs and assumptions about mammography's ability to save lives are correct.
To state for the record: The American Cancer Society recommends that women at average risk of breast cancer should have an annual mammogram every year beginning at age 40 as long as she remains in good health, along with regular, careful clinical breast exams starting at age 20. The Society stands by the evidence that mammograms save lives and have helped significantly reduce deaths from breast cancer.
That has become the mantra for many during the month of October and year round. Would I be overstating if I said that we get the message? Yes, mammograms are important. Yes women should have mammograms. Yes, there is evidence they save lives.
But let's get back to my question: Are we really looking at the right side of the equation? Is it all about mammograms? Or is there more to the story? I will tell you my resounding answer to my own questions: You better believe there is more to the story, and that part of the equation is just as important a message as "get your mammogram," and it's a message we don't hear much during this month devoted to awareness.
So here goes:
What we don't talk about during this month is that too many women in this country still don't have access to quality mammography, or to quality treatment, which itself may have as much to do with dropping death rates as early detection. Many women simply can't afford to get screened or get treatment, and the programs that are designed to address that lapse are woefully underfunded-to the point that in my home state of Georgia only one in five women in need has access to a program that can provide that basic part of their medical care. Or they work all day all week, and can't get to a mammogram facility on nights or the weekends because those facilities aren't open except normal business hours Monday through Friday. Bottom line: they may get the message but they can't get the care.
I'm proud to point to the American Cancer Society's Community Health Advocates Implementing Nationwide Grants for Empowerment and Equity (CHANGE) program as a small but meaningful step to close this gap. Funded by several supporters interested in helping individuals prevent cancer and find cancer early, the program provides education and screenings to individuals who are uninsured or under-insured and don't have access to care. Over the past three years, CHANGE grants have educated more than 607,000 women and men about breast, cervical and colorectal cancers and provided more than 140,000 cancer screenings at low or no cost.  CHANGE also addresses cultural and linguistic barriers that interfere with accessing screening, and restricted office hours by supporting partners in extending hours to nights and weekends and meeting individuals where they are with mobile screening units.
CHANGE is a small step, and an important one, but we can and simply must do more.
So let's go the next part of the equation: Too many women once diagnosed with breast cancer either have significant delays in treatment or don't get any treatment at all. My colleague Otis Brawley, MD — the chief medical officer of the American Cancer Society — published research several years ago that pointed out in Atlanta 5% of women diagnosed with breast cancer received no treatment for their disease.
I would ask what kind of nation are we that our humanity can accept the fact that women with a treatable cancer can't get treatment — or will receive less than adequate care? That's something that doesn't get talked about a whole lot during the pink-heavy marketing of breast cancer awareness.
How important is this disparity? Let me offer you a stunning fact: Back in the 1970s there was no difference in breast cancer mortality between white and black women. Now there is, with white women having increasingly lower mortality rates from breast cancer compared to black women. This gap only developed once mammography and more effective treatments became available. How can we ignore that fact? How can we in this country where hope and pink abound accept the fact that a large segment of our population isn't realizing the lifesaving potential of these breakthroughs-which in fact aren't really breakthroughs anymore but generally accepted standards of care?
The medical reality is that-dueling experts aside — the gains we have made in breast cancer are likely due to a number of factors, of which mammography is just one. An important factor, but only one factor. As predicted as far back as 1996 by one of the leading epidemiologists of our era, new treatments already were playing a role in reducing deaths from breast cancer beyond the impact of mammograms. And over the past 20 years we have been fortunate to have a number of new approaches to breast cancer — including targeted therapies — come "on board." Those new treatments continue to make significant contributions to reducing deaths from this dread disease.
And then there is awareness. Back when I was donning my first white coat as a doctor, the word "breast cancer" was rarely uttered in public. Women wanted to keep it a secret, and families and doctors didn't talk about it. The treatment was incredibly disfiguring. Today, thanks in large part to awareness efforts, we discuss breast cancer publicly, and we have a lot of information available. So awareness has increased, and with awareness we know have come better care and fewer deaths.
But awareness about mammography alone is not awareness about breast cancer.
Here's my hope for NBCAM: Let's have more attention paid to breast cancer risk assessment and prevention. Even recently, experts bemoaned the fact that more women aren't taking advantage of medications that can reduce the risk of breast cancer for women at  high risk. And let's start putting at least some of our efforts towards raising awareness about the fact that not everyone is benefiting equally from the remarkable progress in breast cancer early detection and treatment.
So my wish for the month of October: Yes, let's celebrate our successes at getting the message out to the public. At the same time, let's acknowledge our inability to get all women in this great country access to the fundamental care we know improves outcomes for breast cancer. Let's not ignore nor forget that we have many women among us whose disease has recurred, or for whom mammography did not save their lives (a 20 percent drop in risk with mammography still means 80 out of 100 deaths still happen). Those women with recurrence and the families of those who have passed may be put off by all the celebratory plaudits we hear during the month. Let us also never forget those whose disease was a greater foe than our best abilities could overcome. And let us vow that we will not be too busy advocating for better access to mammograms to recognize that this month must also be about redoubling our efforts to be certain that every woman has access to the treatment and care we have to prevent, detect, and treat breast cancer effectively.
Anything short of that is unfortunately woefully incomplete.
J. Leonard Lichtenfeld is deputy chief medical officer, American Cancer Society. He blogs at Dr. Len's Cancer Blog.