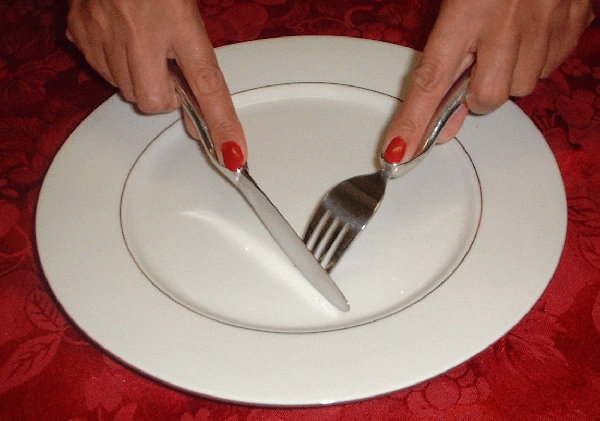 A few years ago I was engaged by the director of a residency program in my community to teach the program residents table manners. Now, you may wonder why medical residents need to know how to navigate a dining table gracefully. But good table manners are a must for professionals in any arena.
The director of the program stated that she felt some of the residents were lacking in good table manners and that this could be a deal breaker for potential candidates considering the program. The senior residents did a lot of interviewing and answering questions of the medical students considering this program over a meal. If a certain level of sophistication wasn't displayed she was concerned that the program would lose people to more metropolitan areas that were perceived to be more sophisticated.
I couldn't agree more with her line of thinking, but not only interviewing potential people for a residency program … consider the residents who are being interviewed for jobs in medical groups after they finish their training. Many of those interviews are conducted over a meal. Poor social skills may be a liability, in spite of technical skills.
Also, physicians participate in lots of board and committee meetings that involve meals. Being the guy who is splayed all over the table acting like it is his last meal is a real turn off.
So, along with knowing how to handle a scalpel, knowing how to manage a knife and fork gracefully, will be to any physician's advantage.
Here are some of my top dining tips:
1. Assess the table and pause before picking up any silver. Wait for your host or hostess to start or senior person at the table. Once you have picked up flatware it never goes back on the table again.
2. Open your hands, palms up. Place the knife and fork on the open hands. Let half of the handle rest on the palm of each hand; the remainder rests on the index fingers.
3. Grasp the knife and fork and turn your hands over, resting your index fingers along the handles.
4. Eating in the American or continental fashion is acceptable in America today.
5. Don't gesture with your knife and fork.
6. Cut one bite at a time.
7. Put napkin on lap to unfold. When leaving the table temporarily, place the napkin on the chair. At the end of the meal, place napkin to the left of plate.
8. The soup spoon is held like a pencil.
9. Soup is spooned away from you toward the center of the soup plate. Sip off the side of the spoon.
10. The soup plate may be tipped away from you in order to fill the spoon with the last sips of soup.
11. Do not blow on soup or stir it if it is too hot. Skim off the top or wait until soup cools.
12. Refrain from putting crackers in your soup when out or at a formal meal.
13. The soup spoon may rest in the soup plate when finished or in between bites. The spoon rests on the saucer when it comes in a cup.
14. When encountering a multi-course meal with multiple pieces of flat ware and you are questioning what fork to use first, start from the outside and work in toward the plate.
15. Solids are on the left of your dinner plate, such as, bread and butter plate and liquids are on the right.
16. Break bread in bite size pieces and butter one bite at a time over the bread and butter plate.
17. Pass food to the right. If you start the food, take your portion when it comes back around to you.
18. Taste your food before seasoning it.
19. When someone asks for the salt, pass both the salt and pepper in anticipation of their need. Set it on the table in front of them and let them pick it up.
20. Keep personal items such as purses, glasses, cell phones, etc. off the table. Purses should stay on your lap or under the chair.
 21. Refrain from putting on makeup, combing hair, picking teeth, blowing nose vigorously at the table. If you do it the bathroom, don't do it at the table.
22. If someone offers a toast to you do not drink to yourself.
23. When offering a toast, remember to be appropriate for the audience and be brief. It's a toast not a roast.
 24. If in doubt about what to do, watch someone at the table who knows. It can prevent an embarrassing situation.
25. When leaving the table temporarily do not announce where you are going. Just say, "Excuse me."
26. Chew with your mouth closed. Take small bites to avoid talking with food in your mouth.
27. Try a little of everything presented unless you are allergic to a certain food.
28. Don't talk about food likes and dislikes at the table.
29. Maintain good posture at the table. Keep arms and elbows off the table.
30. Don't push your plate away from you when finished eating and wait for everyone to finish before plates are cleared.
Karen Hickman is founder, Professional Courtesy and can be reached on Twitter @Karen_V_Hickman.