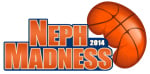 The field of nephrology is in a workforce crisis. We as a subspecialty have witnessed a steady decline in the number of applicants perusing nephrology fellowship over the last several years. In fact, fewer than 100 US medical school applicants participated in the 2014 nephrology fellowship match. This is a sobering statistic as 403 nephrology slots were available in this year's match.
Theories abound in an attempt to explain the declining interest in nephrology of medical students and internal medicine residents. It is clear that the cause of current workforce crisis is multifactorial in nature. However, we believe that interest in nephrology would be enhanced if medical students and residents are exposed to many facets of the field.
Unfortunately, at many medical schools throughout the US, renal physiology lacks a patient-centered approach and this can often times be viewed as difficult material to comprehend and thus not relevant to patient care. Furthermore, as medical students and residents transition to round on nephrology teaching services they are often placed in the acute care setting. Thus, this only exposes the trainee to a subset of patients typical of a robust nephrology practice.
We believe that the field nephrology is thriving. Advances are being made in the treatment and diagnosis of glomerular diseases, kidney transplantation, renal replacement therapy, acute kidney injury, and in several areas of basic investigation (just to name a few) are happening every day.
The American Society of Nephrology has started a number of initiatives to raise excitement and increase awareness of nephrology career options among residents and students.
Often doctors ask why they should get involved in social media. The contributors of eAJKD sought to answer this question with an entertaining and educational project. Our goal was to raise awareness of fundamental principles, novel innovations and outstanding questions in the field of nephrology. NephMadness is modelled after the NCAA basketball tournament. In the place of college basketball teams we substituted nephrology concepts. Just as the NCAA tournament has a selection committee to select the teams that will be involved in the tournament we invited experts from several disciplines of the kidney to help choose which topics will be covered. This is the second year in which we have offered NephMadness. NephMadness 2014 is produced by eAJKD, the official blog of the American Journal of Kidney Diseases. There is no commercial interest supporting this work.
The field of 64 nephrology concepts is divided into eight themes (regions, in the terminology of the tournament).
The poisons/toxins region was developed by Dr. Warren Kupin from the University of Miami and also a member of the NephMadness team who teaches this topic at the ASN Board Review course. Many of the topics in this category are frequently tested in nephrology board exams and include aristolochic acid and glycyrrhizic acid.
The renal replacement therapy region's selection committee member was Dr. Glenn Chertow, Professor of Medicine and Chief of the Division of Nephrology at Stanford University. This bracket featured fundamental principles of hemodialysis along with initiatives to increase usage of native fistulas in hemodialysis and increase peritoneal dialysis usage. Also, this region included what we termed "DreamRCTs". These are hypothetical randomized controlled trials designed to answer critical questions in nephrology. Sometimes the most interesting concept to ponder is "what is the next question?"
The electrolytes region was headed by Dr. Helbert Rondon from the University of Pittsburgh. The section features common drugs to treat high potassium and novel ones currently under development. We also included several important equations to solve electrolyte disorders as well as novel medication and fluids prescribed to correct these disorders.
The acute kidney injury region features Dr. Sarah Faubel from the University of Colorado. This bracket features prominent national and international guidelines on acute kidney injury. Common fluid management strategies and diagnostic tools to aid in the diagnosis of acute kidney injury are also included.
Our hypertension region was constructed with help from Dr. George Bakris an expert in the field of hypertension and director of the American Society of Hypertension, Comprehensive Hypertension Center at the University of Chicago. This field features a the controversial and long-awaited Joint National Committee (JNC) 8 high blood pressure guidelines versus the KDIGO hypertension guidelines in chronic kidney disease. We have also included newer interventions aimed at the renal artery and commonly prescribed thiazide diuretics.
Kidney stone education is often times overlooked in many nephrology training programs. For NephMadness 2014 we enlisted help from Dr. David Goldfarb as expert in the medical management and diagnosis of kidney stones from New York University. The kidney stone field features luminaries in the field, plus newer work on how the microbiome is changing the kidney stone landscape.
The selection committee member for kidney regeneration was Dr. Stuart Shankland, an expert in the field of podocyte regeneration and chief of the division of nephrology at the University of Washington, Seattle. We wanted to cover both the clinical sciences and the basic sciences in order to really showcase the diversity of career options in the field. The regeneration bracket feature a variety of cutting edge research aimed at enhancing kidney recovery by understanding how the kidney recovers from insult as well as pioneering work demonstrating the potential for creation of a completely artificial kidney.
We also included a section on the new and exciting application of biologic therapies in kidney disease. We enlisted Dr. Jonathan Hogan from Columbia University to construct this region. Eight biologic agents are highlighted which are currently being studied in a variety of kidney diseases including kidney transplantation and glomerular diseases such as membranous nephropathy, lupus nephritis and focal segmental glomerulosclerosis.
You can access NephMadness by visiting the eAJKD blog or by going to NephMadness. Our hope is that NephMadness 2014 will reach multiple groups. Our primary target is to reach trainees. We want to showcase the exciting discoveries that are being made in our field to medical students, resident and nephrology fellows in training. We also want to reach the practicing nephrologist and build a community through the use of social media to reinvigorate our profession.
Matthew A. Sparks is a nephrologist.  He writes for the NephMadness team: Joel Topf, MD, Kenar Jhaveri, MD, Edgar Lerma, MD and Warren Kupin, MD.  The deadline for entering NephMadness is Wednesday, March 26 at noon ET.