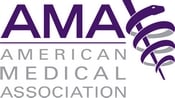 A guest column by the American Medical Association, exclusive to KevinMD.com.
There are several upcoming deadlines that are critical to physicians who care for Medicare patients. November 1, November 23 and January 1 are dates that should be marked on all of our calendars.
The deadline for physicians to apply for a hardship exemption in order to avoid the 2012  Medicare ePrescribing penalty is fast approaching. Under the Centers for Medicare and Medicaid Services (CMS) ePrescribing rule, physicians are required to have issued and reported at least 10 electronic scripts by June 30, 2011 to avoid being penalized in 2012. The penalty reduces all of their 2012 Medicare Part B claims by one percent. To help physicians avoid financial penalties, the AMA urged CMS to make changes to the program, one of which included extending the deadline to November 1 for physicians to apply for a hardship exemption.
The way to avoid this penalty is to apply for an exemption using CMS' web-based tool. There are six exemption categories, covering physicians who infrequently prescribe, those who have practices in rural areas that lack high-speed internet access, and others. The deadline to apply if you believe you qualify for an exemption is less than a month away. Taking action now can help you avoid a financial penalty next year.
Other deadlines quickly approaching include those related to the Medicare physician payment formula (SGR). Physicians face a drastic cut of nearly 30 percent on January 1 from the Medicare physician payment formula if Congress does not act. This is the largest cut ever triggered by the broken formula. It threatens access to care for millions of seniors and baby boomers in Medicare and the military families who rely on TRICARE. Physician payments under Medicare have already been nearly frozen for a decade, leaving a 20 percent gap between payment updates and the increasing cost of caring for seniors. A further cut, especially one this large, is untenable and will force many physicians to limit the number of Medicare patients in their practice.
There is an opportunity now to enact much-needed permanent repeal of this broken formula once and for all as part of the Joint Select Committee on Deficit Reduction. recommendation, which is due on November 23. A recent letter circulated by U.S. Representative Allyson Schwartz (D-PA), and signed by 110 members of Congress from both sides of the aisle, shows that there is strong bipartisan support for the deficit committee to repeal the formula.
There is also overwhelming public support for permanently fixing Medicare. A new AMA poll this month showed that 94 percent of American adults believe the looming 30 percent physician cut is a serious problem for seniors.
Even with wide public and bipartisan support, we must take action and urge Congress to act. The AMA recently launched TV and radio ads, which are airing across the nation. They call on all Americans to tell Congress to fix this problem once and for all. Your help is critical in this effort. Please make your voice heard by contacting your members of Congress through our Physicians' Grassroots Network. You can also post this flyer in your office and encourage patients to call Congress by using the Patients' Action Network.
Tie a string around your finger, set a reminder on your computer or Smartphone, leave a post-it note on your bathroom mirror – do whatever helps you to remember that you must act this month on these important looming deadlines.
Peter W. Carmel is President of the American Medical Association.
Submit a guest post and be heard on social media's leading physician voice.