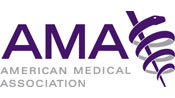 The Medicare physician payment formula is a case-study in failed policy. Physicians have long known that it is not working. Polls show that an overwhelming 94 percent of Americans believe the massive cuts it schedules are a serious problem for seniors. Even members of Congress from both parties agree – and that is no small accomplishment – that it is bad fiscal policy and destabilizes Medicare. We now face a looming cut of about 30 percent on January 1 from the failed formula.
We know that the cycle of scheduled cuts and short-term patches (14 so far) only grow the problem and must end. Now is the time to focus on what comes next. Eliminating the formula is imperative – but what should be put in its place?
The AMA had an opportunity to start a dialogue with Congress on this topic recently when the House Ways and Means Committee asked us to provide information about physician experiences with alternative payment models and to share our vision for replacing the current, flawed Medicare physician payment system. We are pleased that discussions on this topic are beginning now. With a busy election season ramping up and many pressing issues requiring attention this fall and winter, we need to plan ahead for the about 30 percent cut that will occur if action is not taken this year.
The AMA has recommended a multipronged approach to reform the Medicare physician payment system. Step one is to eliminate the failed formula. Step two is to put in place a five-year transition period to provide stability for physicians and protect access to care for patients. This is critical as Medicare physician payments have been nearly frozen for a decade, while the cost of caring for patients has increased by more than 20 percent. During this five-year transition period physicians can begin the process of moving into new payment and delivery innovations that improve patient care while lowering costs overall. These can include options such as ACOs, bundled and performance-based payments, medical homes and other steps that facilitate keeping patients healthy, managing chronic conditions, coordinating care and lowering costs.
Once a broader array of innovative practice models is available, Congress should pass legislation to promote their widespread use while winding down the traditional fee-for-service system. This new system should start by the sixth year. It should not be one-size fits-all; physicians should be able to select from the innovations that work to determine the best fit for their practices, their local communities and their patients.
Physicians want to be part of the solution in reducing Medicare costs and stabilizing the program for the future. Since 2004 we have seen a steep decline in the rate of growth for services used per Medicare patient, as well as a decline in the use in higher cost services – showing that physicians are already helping to control Medicare costs through the decisions they make and the delivery of efficient care.
The broken Medicare physician payment formula has been the topic of several of my columns as AMA president, which is indicative of the importance of the issue and the size of the challenge. The AMA has been actively working to solve this problem for over a decade while physicians and patients struggled with the uncertainty it causes. As I complete my tenure as AMA president this week, it is my sincere hope that incoming AMA President Jeremy Lazarus, M.D. will have the opportunity to announce in the coming year that fiscal sanity has prevailed, the short-term patches have stopped and there is an end to this failed policy once and for all. Only then can the transition to promising new innovations that reward quality while reducing overall Medicare costs succeed.
Peter W. Carmel is President, American Medical Association.