Originally published in MedPage Today
by Chris Emery, MedPage Today Contributing Writer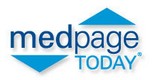 Condoms that don't fit properly are more likely to break, slip off, and decrease the pleasure of both partners during sex, which may discourage their use and undermine their public health benefits, a survey found.
Ill-fitting condoms were reported by 44.7% of the men polled. They were more likely than men whose condoms fit to report condom breakage (adjusted odds ratio=2.6), slippage (AOR 2.7), and difficulty reaching orgasm, both for their female partners (AOR 1.9) and for themselves (AOR 2.3), according to R.A. Crosby, of the University of Kentucky, and colleagues.
Men who had used ill-fitting condoms were also more likely to say they removed the condom during intercourse (AOR 2.0), the researchers reported online Feb. 16 in Sexually Transmitted Infections.
"The increased likelihood that men using ill-fitting condoms will remove condoms before sex ends constitutes another form of condom failure," they wrote.
Although a sizable minority of men report problems with condom fit, little research has been done in the field, so Crosby and colleagues conducted what they believe was the first study using an event-specific analysis to examine the effect of ill-fitting condoms on several aspects of sexual functioning.
Through advertisements in newspapers and a blog on the Web site of a condom sales company, they recruited 440 men (average age 29.6) who had used a condom during sexual intercourse with a woman in the preceding three months.
The men completed a questionnaire posted on the Web site of the Kinsey Institute for Research in Sex, Gender, and Reproduction, which asked them to indicate whether the condom they last used fit "OK" or was too long, short, or wide and then asked about their experience using the condom.
A total of 195 men (44.7%) reported having used a condom that did not fit well.
In addition to reporting that badly-fitting condoms presented a barrier to orgasm and were more likely to break, slip, or be taken off, the participants who wore ill-fitting condoms were more likely to report irritation of the penis (AOR 5.0) and reduced sexual pleasure, both for the men (AOR 2.4) and their female partners (AOR 1.6). Users were also more likely to report that Ill-fitting condoms interfered with erection (AOR 2.0), caused loss of erection (AOR 2.3), or became dry during sex (AOR 1.9).
The authors noted that the study was limited by its reliance on self-report by the participants but concluded that their findings indicate a public health problem that could be easily addressed.
"Fortunately, it seems likely that these problems could be rectified through education programs," they wrote. "Although the findings are limited by the validity of retrospective self-report and the possibility of experiment-wise error (from multiple comparisons), they emphasise the point that men and their female sex partners may benefit from public health efforts designed to promote the improved fit of condoms."
Visit MedPageToday.com for more infectious disease news.