Originally published in MedPage Today
by Crystal Phend, MedPage Today Senior Staff Writer
Telling people about the benefits of quitting is more likely to help smokers break the habit than scaring them with the dangers of continuing, researchers found.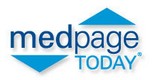 Callers to a tobacco quitline were nearly twice as likely to stop in the short term when they got positive messages rather than negative ones in a randomized trial led by Benjamin A. Toll, PhD, of Yale University School of Medicine.
The effect lasted less than three months, Toll's group reported online in the Journal of the National Cancer Institute.
Still, that's a good start, although one or two years is the ultimate test of cessation, said Thomas J. Glynn, PhD, of the American Cancer Society.
"It's a taste for what we might be able to do with positive encouragement," Glynn told MedPage Today. "It's like a lot of other therapies, we get the hint at the beginning that there is some germ of effectiveness and then . . . tweak that to try and make it last longer."
The notion that positive messages are more motivating shouldn't be a surprise, considering findings from other branches of medicine, Glynn said.
Furthermore, the very fact that people call the quitline suggests that they are already aware of the risks of smoking and may not need them reiterated, he said.
His organization and agencies in all 50 states have some type of free, telephone-based counseling program to help smokers quit, but the call centers typically employ a mix of positive and negative messages — determined by the individual counselor, Glynn noted.
These results suggest that "going right into positive mode may be best," he said, a strategy that physicians should also consider adopting when faced with a patient who's thinking about quitting.
Quitlines reach only about 1% of the nation's smokers, but the technology is fairly new, Glynn said: "They've really only come into their own in the last decade."
Research has been far outpaced by rapidly evolving programs, which now may include Internet and even text messaging components, added Robert T. Croyle, PhD, of the National Cancer Institute in Bethesda, Md.
In an accompanying editorial, Croyle cautioned that the study results were weakened by confounding since the duration of the positive messages was longer.
The trial included 28 counselors working at the New York State Smokers' Quitline who were randomly assigned to provide standard or "gain-framed" counseling and print materials to the 2,032 callers between March 10 and June 13, 2008.
All medically-eligible callers were mailed a two-week starter pack of a nicotine replacement system.
Standard messages included both a discussion of the costs of smoking and the benefits of quitting whereas the gain-framed version focused on positive effects of quitting.
For example, "If you quit smoking you will be more likely to resist colds and flu" was the gain-framed variation of "Smokers are more likely to get colds and flu."
The training for counselors appeared effective, as those who were to provide gain-framed statements actually did so significantly more often than the control group counselors (3.9 versus 1.4 mean messages on achieving benefits and 1.5 versus 1.0 mean gain-framed messages for avoiding negative consequences, both P<0.001).
Callers appeared to benefit as well.
When surveyed two weeks after their initial call, 23.3% who got the positive messages had been tobacco-free for the prior 24 hours compared with just 12.6% in the standard message group (odds ratio 2.1, P<0.001).
Quit attempts, whether successful or not, were more common as well at two weeks (31.1% versus 16.7%, P<0.001).
However, the effect of positive messaging was short-lived.
By the three-month follow-up, abstinence rates over the prior seven days was similar between groups (28.4% gain-framed versus 26.6% standard messages, P=0.48). Use of nicotine replacement therapy was likewise no different between groups at three months (P=0.25).
"Multiple messages may be necessary for longer-term impact," Toll's group wrote.
The researchers noted that the results would need to be replicated by other quitlines.
They cautioned, too, that the gain-framed group got an extra 2.5 minutes with the counselor (mean call length 14 minutes and 37 seconds versus 12 minutes and 8 seconds, P=0.001).
Other limitations included the low intensity of the intervention due to the brief contact, low follow-up rates, and potentially limited generalizability.
Visit MedPageToday.com for more primary care news.