Originally published in MedPage Today
by Emily P. Walker, MedPage Today Washington Correspondent
President Barack Obama's State of the Union speech Wednesday night will likely focus on job creation and the economy and not — as many Democrats once hoped — on congratulations for the passage of healthcare reform.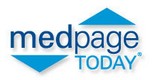 In the week following the election of Republican Scott Brown to the U.S. Senate — which destroyed the Democrats' 60-vote, filibuster-proof hold in the upper chamber — talk on the Hill has turned away from healthcare reform as senators work to bring a jobs bill to the floor in February.
"I don't think I know any more this week than I did last week," Sen. Ben Nelson (D-Neb.) told reporters, when asked about the progress of passing a healthcare reform bill any time soon.
Senate Majority Leader Harry Reid (D-Nev.) said on Tuesday that there's "no rush" to reach a final agreement on healthcare reform.
Still, several Senate Democrats said they hoped the president would address healthcare reform in his televised speech from the House of Representatives and that he should tie the issue to jobs.
"Healthcare is a jobs bill," said Sen. Mary Landrieu (D-La.).
Sen. John Rockefeller (D-W.Va.) agreed. "Actually, healthcare is the greatest job creator there is," he said.
Sen. Sherrod Brown (D-Ohio) told reporters he'd like the president to provide some "direction of where to go" on healthcare reform during his prime time address.
Sen. Olympia Snowe (R-Maine) agreed that Obama needs to make clear his revised healthcare agenda in the face of the critical, one-vote change in the Senate.
"Obviously, he has to make the decisions on how to proceed on healthcare," she told reporters.
The original plan — to combine the healthcare bill passed by the Senate and the bill passed by the House — was derailed by Brown's election, so now Democrats are considering a new procedure to enact healthcare reform.
One option is to use a process known as reconciliation, which is generally used for budget bills, and only requires a simple majority of votes to pass, as opposed to the 60 votes often necessary to pass a major, non-budget bill.
Republicans say that resorting to reconciliation would make Democrats severely unpopular in the mid-term elections in November, and Democrats are wary of using reconciliation because it would mean having to strip substantive provisions from the healthcare bill.
"I'm not open to reconciliation that is being envisioned," said Sen. Claire McCaskill (D-Mo.) "I'm not going to say that I would absolutely not vote for reconciliation, as some sort of two-step process," she told reporters, referring to a proposal to pass a bare-bones healthcare reform using reconciliation and then modifying it afterwards through normal congressional procedure.
McCaskill signaled that she would be more willing to support another approach: passing a scaled-down version of the current healthcare reform bills.
"It's better for us to take a bite of the apple that is not so big," McCaskill said.
But others acknowledge the difficulty of taking a piecemeal approach because so many elements of the bill are tied to other elements through a series of interrelated deals.
For instance, insurance companies only agreed to a proposal forbidding them from denying coverage based on a preexisting health condition in exchange for a provision that would guarantee them more customers by requiring everyone to have insurance.
"That is an integrated whole that we thinks works as a whole," House Majority Leader Steny Hoyer (D-Md.) said at a Tuesday morning event at the National Press Club. "It is difficult to take small pieces and chop them up."
Another option being floated to pass reform: Convince members of the House to pass the exact version approved by the Senate.
While Hoyer has said that option would be better than nothing, other members of the House have expressed opposition to the idea. The two bills differ on several fronts, including abortion funding and how to pay for reform.
While lawmakers clearly are looking for guidance from the president on how to proceed with healthcare reform, Obama's State of the Union will likely be short on specifics.
"These speeches are usually full of generalities that are fleshed out later," said Sen. Ben Nelson (D-Neb.)
During his prime time address, the president will also likely tout his new proposal: a three-year freeze on discretionary, domestic spending.
While it would have some effect on the deficit, the spending freeze wouldn't apply to entitlement programs and paying off national debt, which account for about 85% of the federal budget, Hoyer noted.
Visit MedPageToday.com for more health reform news.