Are you looking for a physician burnout speaker to keynote your conference? Look no further than Physician Speaking by KevinMD.
Physician burnout affects almost half of physicians. And these burned out physicians make twice as many medical errors. Everyone should care about physician burnout: not only physicians, but also patients, administrators, and policy experts. After all, if physicians can't take care of themselves, how can they take care of patients?
Physician Speaking by KevinMD is a boutique speakers bureau founded by Kevin Pho, MD. These are award-winning physician speakers who share their story on the grandest stage like the Toastmasters International World Championships of Public Speaking and TEDx. They are as comfortable speaking in keynotes for thousands of people as they are conducting full-day workshops for a few.
Since they are practicing physicians themselves, these physician burnout speakers have the credibility to inspire your clinician audience, and the authenticity to make a difference. They will share powerful personal stories about physician burnout, and what they did to overcome it. Combined with a dynamic stage presence, their message is sure to resonate with and profoundly transform your audience.
Thank you for considering Physician Speaking by KevinMD to highlight your event. Your audience deserves the best.

Why choose Physician Speaking by KevinMD?
1. Direct interaction with Kevin Pho, MD. Kevin himself will be your contact, guide you through the process, and match you with the physician speaker who best fits your event.
2. Credibility. As a practicing internal medicine physician, and the founder of KevinMD, social media's leading physician voice, Kevin knows the issues that today's clinicians care about.  His curated group of physician speakers communicates the topics that matter.
3. Amazing speakers. Your audience deserves the best: Kevin chooses dynamic speakers that shine on stage.  They keynote major conferences, garner historically high audience ratings, and win international speaking awards.  And as practicing physicians themselves, their message resonates with your clinician audience.
4. Promotion. Your event will be promoted on the KevinMD platform, which receives over 3 million monthly page views, and exceeds 250,000 followers on Facebook and Twitter.

Physician burnout speakers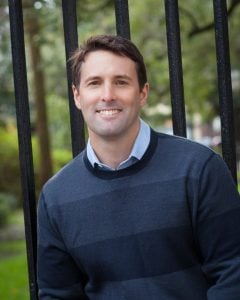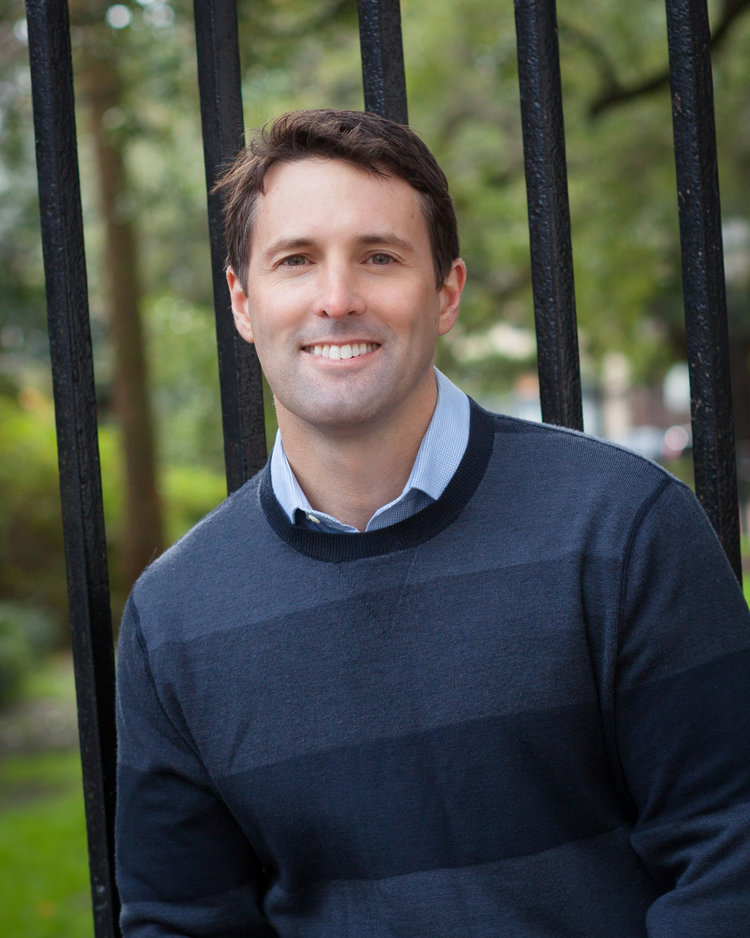 David Geier, MD
David Geier, MD is a double-board certified orthopedic surgeon and sports medicine specialist in Charleston, South Carolina. After serving as director of sports medicine at the Medical University of South Carolina and as Medical Director of sports medicine at a private hospital, he recently transitioned to a concierge orthopedics practice.
In his practice and online efforts, he aims to help athletes and active people feel and perform their best, regardless of age or injuries. He is the author of the book, That's Gotta Hurt: The Injuries That Changed Sports Forever.
David is an experienced speaker and uses stories of elite athletes overcoming devastating injuries to show physicians and other health care professionals how they can survive and thrive in today's medical climate.
He gave a TEDx talk titled, Our Future You[th]: How Exercising Restraint Could Save America's Young Athletes, in which he made a passionate plea to parents, coaches, leagues, health care professionals and athletes that we need to take action to overcome a growing epidemic of injuries among our kids.
David speaks about the following topic related to physician burnout:
Less stress, more success: Overcoming and preventing physician burnout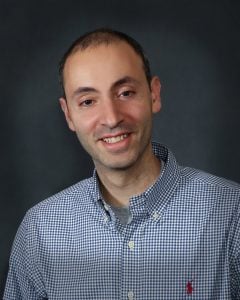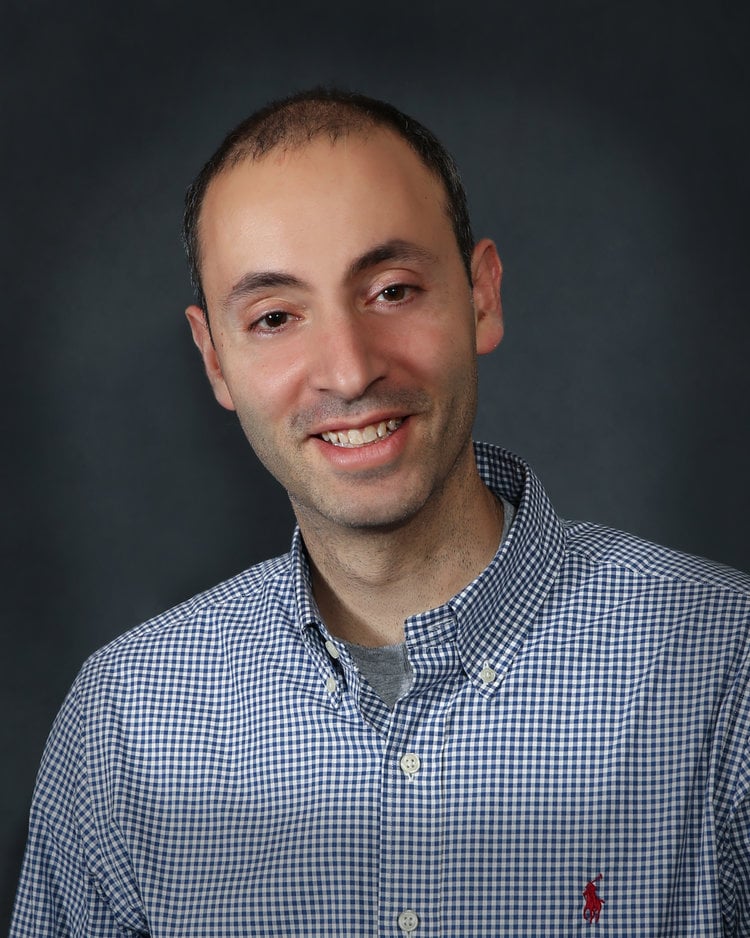 Jordan Grumet, MD
Jordan Grumet, MD is an internal medicine physician and a hospice medical director.  He has worked in academic as well as private practices, served as medical director of several nursing homes, and created palliative care programs for skilled nursing facilities.
He is a writer and storyteller who has been published in Medical Economics, the Pharos, the Annals of Internal Medicine, and the Journal of General Internal Medicine. His book, I Am Your Doctor And This Is My Humble Opinion, was published in 2015, and followed by Five Moments: Short Works of Fiction in 2017.
Jordan shares his stories at conferences nationwide, highlighted by an acclaimed performance at the dotMD conference in Dublin, Ireland.
Jordan speaks about the following topics related to physician burnout:
Bridging the intimacy gap between physician and patient
Caring 2.0: social media and the rise of the empathic physician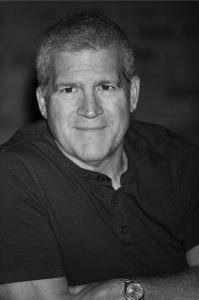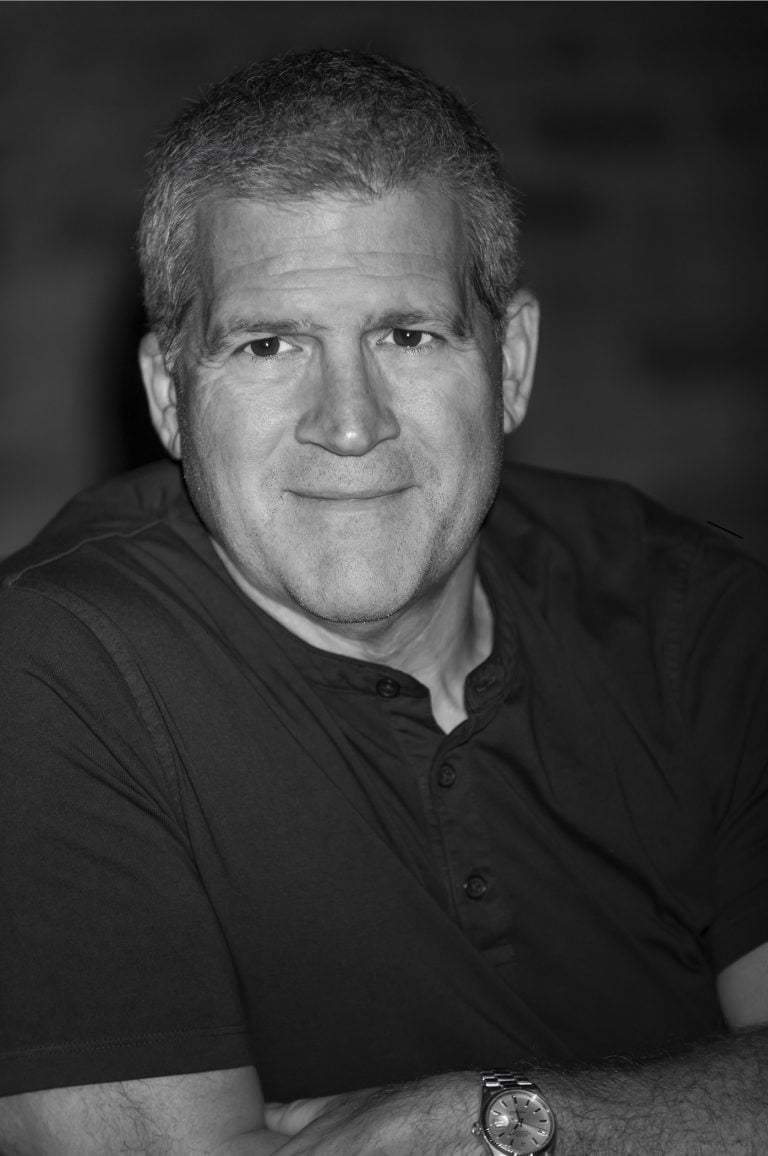 Mark McLaughlin, MD
Mark McLaughlin, MD is a practicing board-certified neurosurgeon, a national media commentator, author of the book Cognitive Dominance: A Brain Surgeon's Quest to Outthink Fear, and acclaimed keynote speaker.
He is the founder of Princeton Brain and Spine Care where he practices surgery focusing on trigeminal neuralgia and cervical spine surgery, and is also a thought leader in performance enhancement and physician-hospital relations.
He served as medical director for Princeton Brain and Spine from 2005 to 2015 before focusing on teaching, writing, and speaking. He is a member of the Congress of Neurological Surgeons and American Association of Neurological Surgeons. He resides in Princeton, New Jersey.
Mark speaks about the following topic related to physician burnout:
Burnout lessons learned from a twenty-year veteran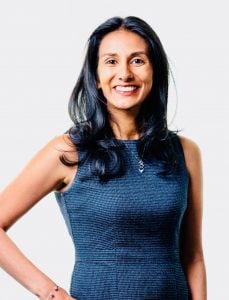 Nisha Mehta, MD
Nisha Mehta, MD is a radiologist, keynote speaker, physician community builder, and physician advocate.
Her missions include addressing the physician burnout epidemic through physician empowerment and cultural change in medicine, as well as increasing business and financial literacy amongst physicians in order to promote career longevity and career satisfaction.
She has built online communities of over 125,000 verified physician members where these topics are routinely discussed. Her work has been featured in numerous international media outlets, including Forbes, CNN, the Washington Post, Bloomberg, and PBS NewsHour. She was named a 2020 Top Voice in Healthcare by LinkedIn and has led grassroots physician efforts to fight for legislation on behalf of healthcare workers and patients.
She lives and works in Charlotte, NC with her husband, who is a plastic surgeon, and her two sons.
Nisha speaks about the following topic related to physician burnout:
Physician burnout: Stories, implications, and systemic solutions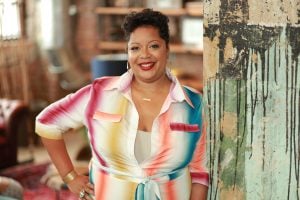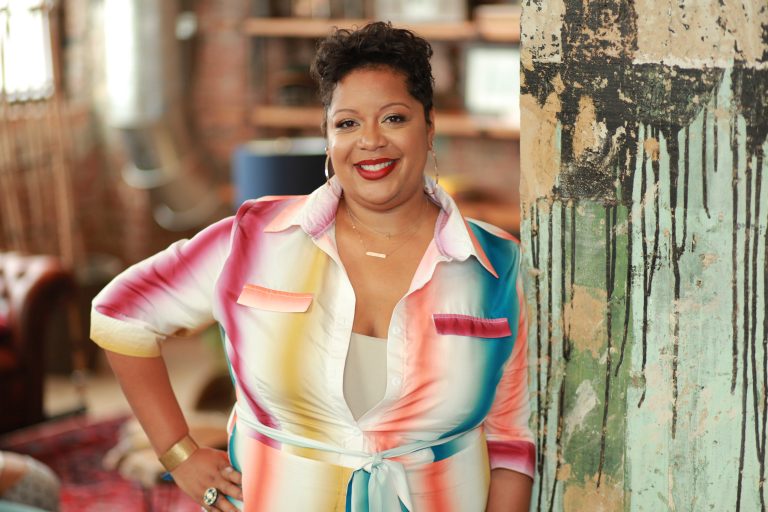 C. Nicole Swiner, MD
C. Nicole Swiner, MD, known as "DocSwiner," is a family physician, two-time best-selling author, speaker, wife, and mother. She was voted as one of the 10 best doctors in North Carolina.
She is known as the "Superwoman Complex" expert and has written two best-selling books on the topic. She loves taking care of the family as a whole: from the cradle to the grave and helping those suffering from stress, work-life imbalance, and imposter syndrome follow their own #nosuperwo(man) lifestyle. Her interests include minority health, women's health, self-care, and entrepreneurship.
Nicole attended Duke University, went to medical school at the Medical University of South Carolina, and continues teaching as an adjunct associate professor in family medicine at the University of North Carolina at Chapel Hill. When she's not treating patients at Durham Family Medicine, she's speaking locally and nationally, blogging, teaching others to self-publish, and spending time with her family.
Her passion is making medicine "plain" to her patients, so that all people, from all walks of life, can understand how to take better care of themselves and their families. In January 2016, she launched her inaugural women's health conference, called "New Year, New You," and hosted a sold-out crowd filled with 20+ vendors, live music, over 14 speakers, 2 panel discussions, and giveaways. It has since been an annual event.
DocSwiner speaks about the following topics related to physician burnout:
Working smarter and not harder in primary care
The Superwo(man) Complex and treating physician burnout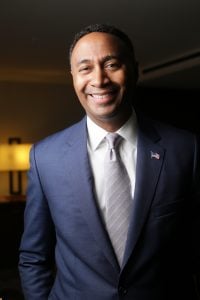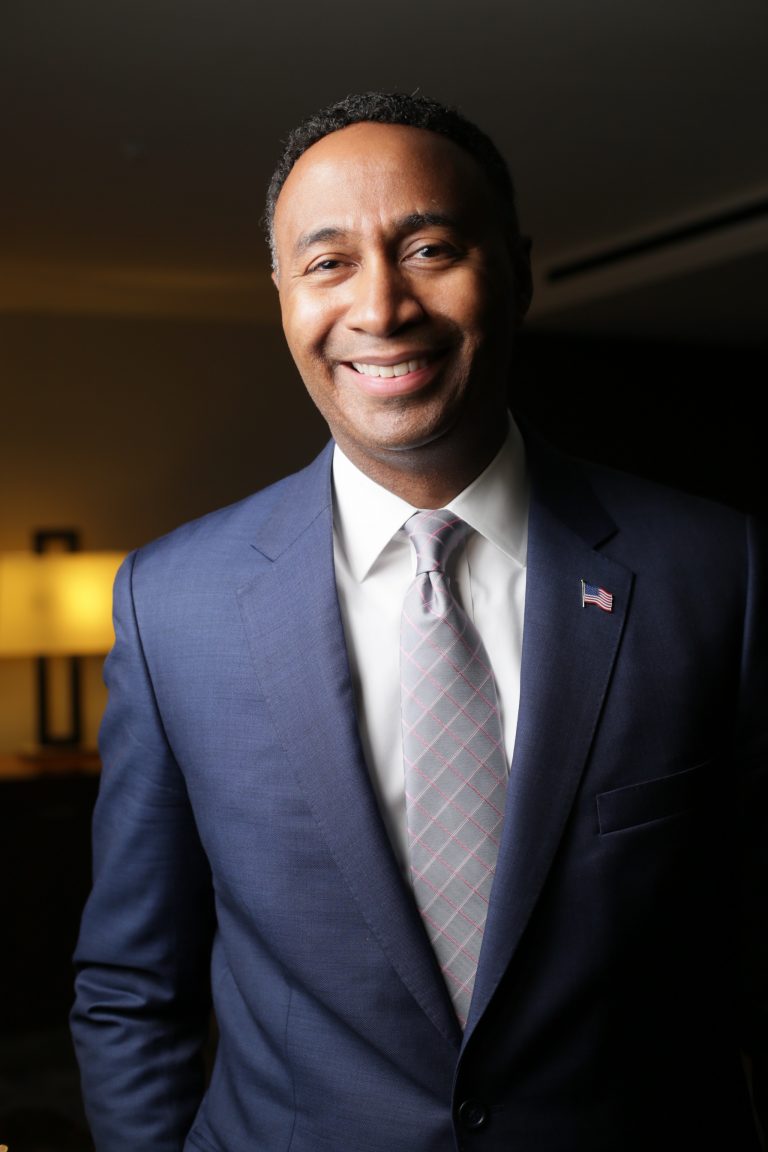 Hassan A. Tetteh, MD, MBA
Hassan A. Tetteh, MD is a U.S. Navy captain and associate professor of surgery at the Uniformed Services University of the Health Sciences and adjunct faculty at Howard University College of Medicine. He was selected a 2019 Emerging Leader in Health and Medicine Scholar by the National Academy of Medicine. Currently, he is a thoracic surgeon for MedStar Health and Walter Reed National Military Medical Center. He leads a Specialized Thoracic Adapted Recovery (STAR) Team in Washington, DC, and his research in thoracic transplantation aims to expand heart and lung recovery and save lives.
A native of Brooklyn, New York, Hassan received his MD from SUNY Downstate Medical Center, his MPA from Harvard's Kennedy School of Government, an MBA from Johns Hopkins University Carey Business School, and an MS in National Security Strategy with a concentration in Artificial Intelligence from the National War College. He completed his thoracic surgery fellowship at the University of Minnesota and advanced cardiac surgery fellowship at Harvard Medical School's Brigham and Women's Hospital in Boston.
An acclaimed keynote speaker, Hassan is the founder and principal of Tetteh Consulting Group, creator of The Art of Human Care book series, and best-selling author of several books, including Gifts of the Heart, Star Patrol, and The Art of Human Care. He was named a TEDMED Front Line Scholar, and is a TEDx speaker. He's an alumnus of the Harvard Medical School Writers' Workshop and Yale Writers' Conference and lives near Washington, DC, with his wife, son, and daughter.
Hassan speaks about the following topics related to physician burnout:
The Art of Human Care: Audiences will gain a passion to make health care great, the antidote for burnout in health care, and a new perspective on what it means to heal
The Science of Human Care: An exclusive, practical methodology for delivering "human care," a transformative model of health care that offers hope and healing for today's struggling system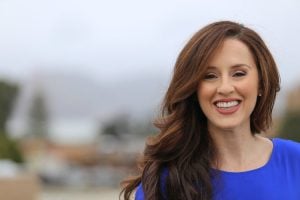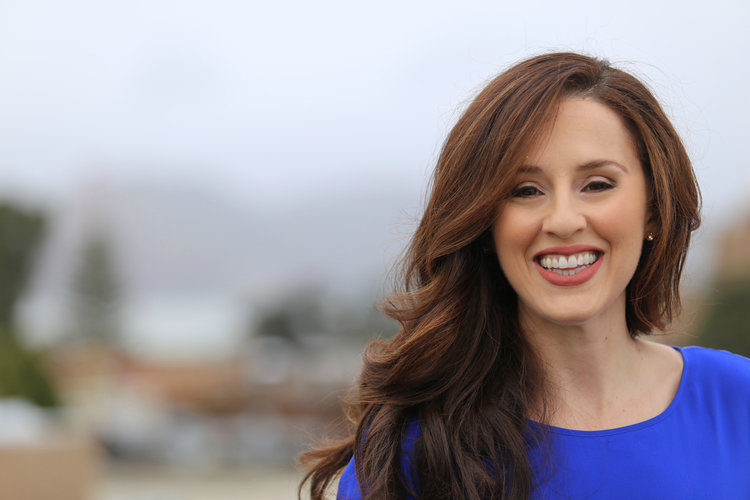 Shoshana Ungerleider, MD
Shoshana Ungerleider, MD is the host of the TED Health Podcast, the founder of endwellproject.org, a nonprofit dedicated to transforming the end of life experience, a practicing internal medicine physician at Crossover Health in San Francisco, and throughout the COVID-19 pandemic, she found her passion for science and public health communication appearing regularly as a medical voice on CNN, MSNBC, and CBS News. Her writing has been featured in TIME, Scientific American, the San Francisco Chronicle, Vox, and STAT. Shoshana believes film is a powerful way to encourage a public dialogue around the end of life and executive produced the Netflix Academy Award-short documentary, End Game, and funded Netflix's Extremis. Her most recent film project, Robin's Wish, is a biographical documentary about the final years of actor and comedian, Robin Williams.
Shoshana has been a featured keynoter at Google, SXSW, HLTH, Exponential Medicine, The Milken Institute, The U.S. Centers for Medicare and Medicaid Services (CMS), The Schwartz Center's Compassion in Action Healthcare Conference, Columbia University, Stanford University School of Medicine and many others.
Shoshana speaks about the following topic related to physician burnout:
A Rx for burnout: How can we bring back joy and meaning to health care?

Praise
"Jordan shared some of his amazing, disarming stories.  At this year's retreat, we sought to rekindle the passion that brought each of us to health care. Jordan's talk about bridging the intimacy divide with our patients resonated with and challenged many of us.
As part of his talk, Jordan invited us to share our stories which were cathartic and meaningful for all.  His keynote address fit our needs perfectly.  Folks from across the organization have commented about how this year's retreat stood out from many of the others.
Talking to leadership, I know many attendees made personal comments to them about having 'chills' during Jordan's talk. Great job and very happy with him. Wonderful person and we were glad to meet him!"
* * *
"Jordan was excellent. He not only told wonderful, important stories, but generated a complicated conversation about what kinds of changes to systems and public policies might be realistic and/or desirable. He also took time to attend several of our events and engage with conference participants, which he did not have to do.
He was a terrific addition to our event and there are many medical professionals and patients who could benefit from hearing his perspective."
* * *
"David engaged our physicians in a highly productive interaction that was both well received and extremely beneficial. It is not often that I see surgeons open up about the challenges of maintaining a positive outlook and environment for themselves and for their team.
David led them to do so in a thoughtful and collaborative manner. The outcomes of this engagement will be far-reaching both personally and organizationally. I cannot think of a time better spent!"
* * *
"Hassan did an outstanding job and it was such an honor to hear his inspiring and impressive story. Our audience did not move during his presentation; they were completely keyed in and engaged, which says a lot for the end of a long day.
Thank you again for all that you did to facilitate Hassan's participation on such short notice. Without both of you, we would have had a major gap in our programming, and we are extraordinarily grateful for your help."
* * *
"Jordan an excellent speaker. Everybody was so pleased and engaged during his talk.
Thank you so much for the prompt responses, coordination, and smooth setup."
* * *
"We loved having Lynette with us. She had great energy and really immersed herself in our event and the culture of osteopathic medicine. Her presentation was very genuine, heartfelt, and inspiring."
* * *
"Hassan far exceeded my expectations. He connected with my team on a truly deep level. He also brought two other individuals with him which was a wonderful addition and supplemented his message.
I found the overall experience easy, from working with Kevin to book Hassan, to communication before the engagement, and the follow-up with Hassan seamless.
Thank you for exceeding my expectations."
* * *
"Kevin's keynote presentation at our annual members meeting was truly, just perfect. Extremely rich in content, and a delivery that is world class.
Anytime a presentation keeps physicians of all ages and specialties both engaged and entertained, you know it is something special."
* * *
"With his inspiring speech, energy, and enthusiasm, David captured the attention of the audience. He gave concrete, real-life examples of burnout and tangible strategies to curb it. He has a great gift of public speaking and of delivering his message in a very clear fashion. David is a fantastic speaker who is engaging and passionate about the subject of burnout among physicians and other health care professionals."
* * *
"The attendees loved Jordan's style of presentation and we received wonderful feedback. He was able to get people talking and telling their own stories. Although we knew this crowd could be somewhat shy, he was able to get people to open up."
* * *
"Kevin delivered one of the top 10 presentations I've had the privilege of hearing. He was both entertaining and intriguing, thoughtful and thought-provoking, delivering a strong intellectual appeal and call to action."

Please visit Physician Speaking by KevinMD for more information, including speaker videos. Or contact me directly.
Your audience deserves the best.