Physician Speaking by KevinMD is a boutique speakers bureau founded by Kevin Pho, MD.
Kevin is the founder of KevinMD, social media's leading physician voice, and an acclaimed keynote speaker who shares his story nationwide with both clinicians and non-clinicians at major medical conferences.
He matches you with select physician speakers who have been personally coached or handpicked by Kevin himself.  These physicians are not only amazing speakers, but are also practicing physicians who have experience in sharing their story at acclaimed venues like the Toastmasters International World Championships of Public Speaking and the TEDx stage.
Kevin understands that planning a conference is stressful, with lots of moving parts.  As an experienced keynote speaker for conferences both large and small, Kevin aims to make your job easier by connecting you with vetted, proven, and experienced physician speakers.
Thank you for your interest, and welcome to Physician Speaking by KevinMD.
Why choose Physician Speaking by KevinMD?
1. Direct interaction with Kevin Pho, MD. Kevin himself will be your contact, guide you through the process, and match you with the physician speaker who best fits your event.
2. Topics that resonate. As a practicing internal medicine physician, and the founder of KevinMD, social media's leading physician voice, Kevin knows the issues that today's clinicians care about.  His curated group of physician speakers communicate the topics that matter.
3. Amazing speakers. Your audience deserves the best: Kevin chooses dynamic speakers that shine on stage.  They keynote major conferences, garner historically high audience ratings, and win international speaking awards.  And as practicing physicians themselves, their message resonates with your clinician audience.
4. Promotion. Your event will be promoted on the KevinMD platform, which receives over 3 million monthly page views, and exceeds 250,000 followers on Facebook and Twitter.
Physician speakers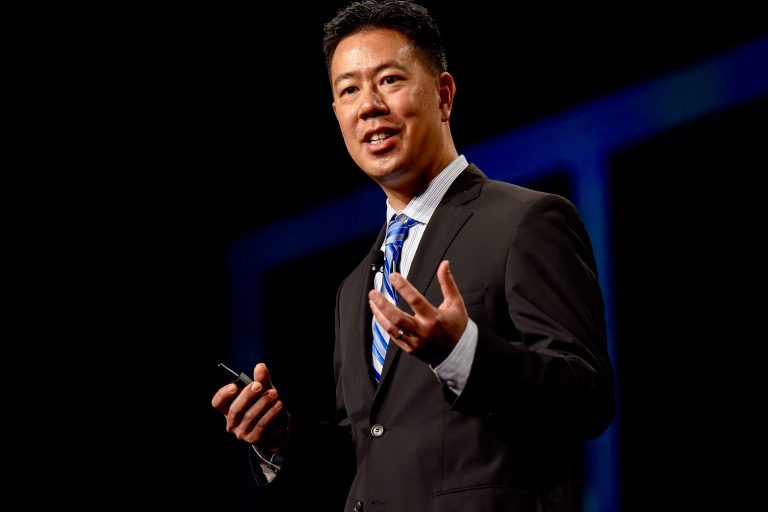 Kevin Pho, MD
Kevin Pho, MD is a health care social media leader since 2004, a practicing, board-certified internal medicine physician, a national media commentator, and co-author of the book, Establishing, Managing, and Protecting Your Online Reputation: A Social Media Guide for Physicians and Medical Practices.
These perspectives define his unique social media journey, and his story has brought audiences to their feet.
Kevin shares his story nationwide with both clinicians and non-clinicians, and regularly keynotes major conferences.
Kevin built the KevinMD platform from scratch in 2004.  It now receives over 3 million monthly page views, and exceeds 250,000 followers on Facebook and Twitter.  Kevin was named the web's top social media influencer in health care and medicine. The New York Times called KevinMD "a highly-coveted publishing place for doctors and patients." Forbes called KevinMD a "must-read health blog." And CNN named @KevinMD one of its five recommended Twitter health feeds.
Kevin's signature keynote, "Connect and be heard: Make a difference in heath care with social media," takes your audience through Kevin's social media journey since 2004.  With video, audio, and an emphasis on storytelling, he inspires audiences to use social media and be health care influencers in the following ways:
Strengthen the doctor-patient relationship
Make your voice heard in the health reform conversation
Turn the tide against clinician burnout
Define an online reputation
Share your health care story
Connect with mainstream media
Respond to clinician rating sites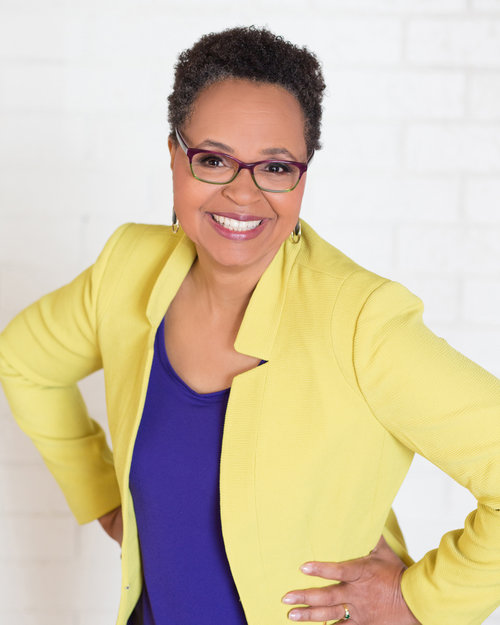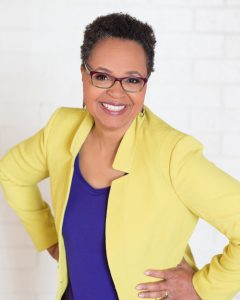 Lynette Charity, MD
Lynette Charity, MD is a board-certified anesthesiologist with over 35 years of experience "putting people to sleep." She is also an author, humorist and award-winning international speaker.
Lynette competed in the semifinals of Toastmasters International World Championship of Public Speaking held in Kuala Lumpur, Malaysia in 2014 where she won a 3rd place trophy. Out of her many award-winning speeches, she is most passionate about "Beware of Dream Smashers."
In aspiring to become a doctor, Lynette met many dream smashers; people who wanted to "squish, squash, stomp" on her dream. She persevered and now wants to wake people up to go after their dreams. She has a special place in her heart for women, students, volunteers, caregivers, and dreamers, but her authentic style will appeal to anyone. Her journey from the projects to prosperity is an exceptional one.
Lynette graduated with honors from Chatham College for Women in Pittsburgh, PA and received her MD degree from Tufts University School of Medicine. She has practiced nationally, internationally, and maintained a long private practice career. Drawing from her vast experience, she delivers personal and powerful stories that educate and inspire. She speaks to various groups in her capacity as a medical expert in the field of anesthesiology, and her presentations are always sprinkled with humor.
Lynette speaks about the following topics:
A prescription for success in your medical career: Reconnect, revitalize and re-commit to you for a better, more blissful career
Surviving and thriving after a medical liability lawsuit
Staying inspired throughout your medical training and career
Gender and racial bias and discrimination in medicine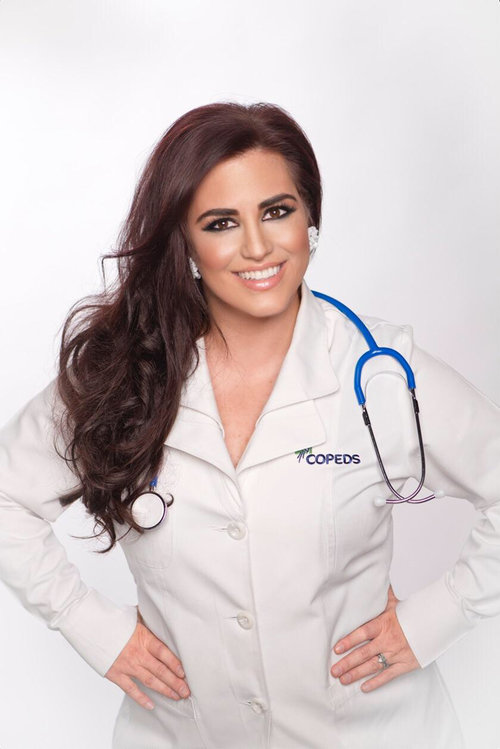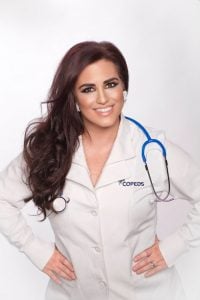 Jennifer Shine Dyer MD, MPH
Jennifer Shine Dyer MD, MPH is a pediatric endocrinology physician in private practice, social media enthusiast, Stanford artificial pancreas researcher, and app developer/tech entrepreneur in Columbus, Ohio.  She has a patient-centered focus looking to make health outcomes better for people living with diabetes or other chronic diseases with technology.
She focuses on how technology can solve clinical problems and bring joy back to medicine.
As an entrepreneur, she created the startup EndoGoddess, LLC in 2011 which entered into partnership with a larger local mobile software startup, Duet Health (eProximiti). Together they developed the EndoGoddess app in 2011, and the EndoGoal app in 2012 for patients with diabetes who require insulin therapy and need motivation for glucose and insulin tracking.
Jennifer is currently creating a new diabetes-specific video game for kids with diabetes in collaboration with The Ohio State University College of Engineering and Computer Science.
Jennifer is an experienced keynote speaker and has appeared on the TEDx stage.  Her story focuses on how technology can solve clinical problems and bring joy back to medicine.
Jennifer speaks about the following topics:
How to solve clinical problems using mobile technology
Mobile technology development and entrepreneurship
Changing health behaviors with mobile technology
The future of diabetes technology
Using gamification to change health behaviors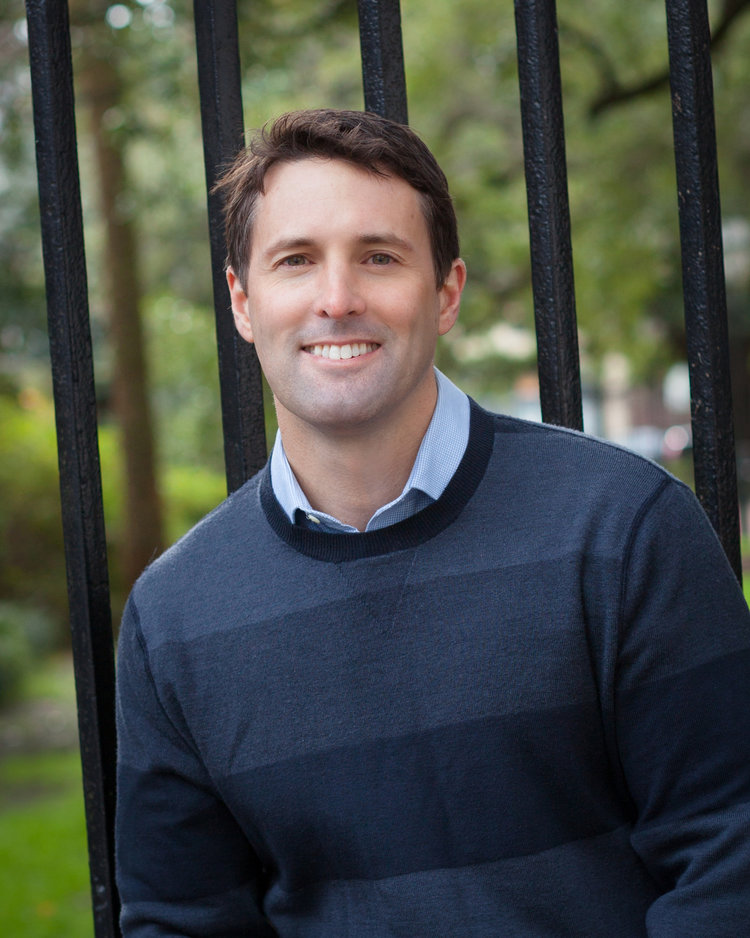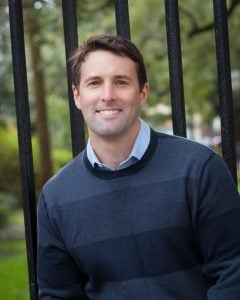 David Geier, MD
David Geier, MD is a double-board certified orthopedic surgeon and sports medicine specialist in Charleston, South Carolina. After serving as director of sports medicine at the Medical University of South Carolina, he is currently medical director of sports medicine at a private hospital. He is the communications council chair for the American Orthopaedic Society for Sports Medicine board of directors.
In his practice and online efforts, he provides education and commentary on sports and exercise injuries for athletes and active people to help them stay healthy and perform their best. He is the author of the book, That's Gotta Hurt: The Injuries That Changed Sports Forever.
David is an experienced speaker, and uses stories of elite athletes overcoming devastating injuries to show physicians and other health care professionals how they can survive and thrive in today's medical climate. He gave a TEDx talk titled, Our Future You[th]: How Exercising Restraint Could Save America's Young Athletes, in which he made a passionate plea to parents, coaches, leagues, health care professionals and athletes that we need to take action to overcome a growing epidemic of injuries among our kids.
David speaks about the following topics:
The leader in you: What physicians can learn from the world's best athletes and coaches
Avoiding burnout in medicine: The healthy game plan for physicians and health care professionals
From the training room to the operating room: Overcoming adversity in sports and medicine
The mindset of champions: Skills from the world's best athletes, coaches, and trainers you can use to reach the top (and stay there)
Grow your practice, your patients, and your presence: 3 critical tools for online (and offline) communication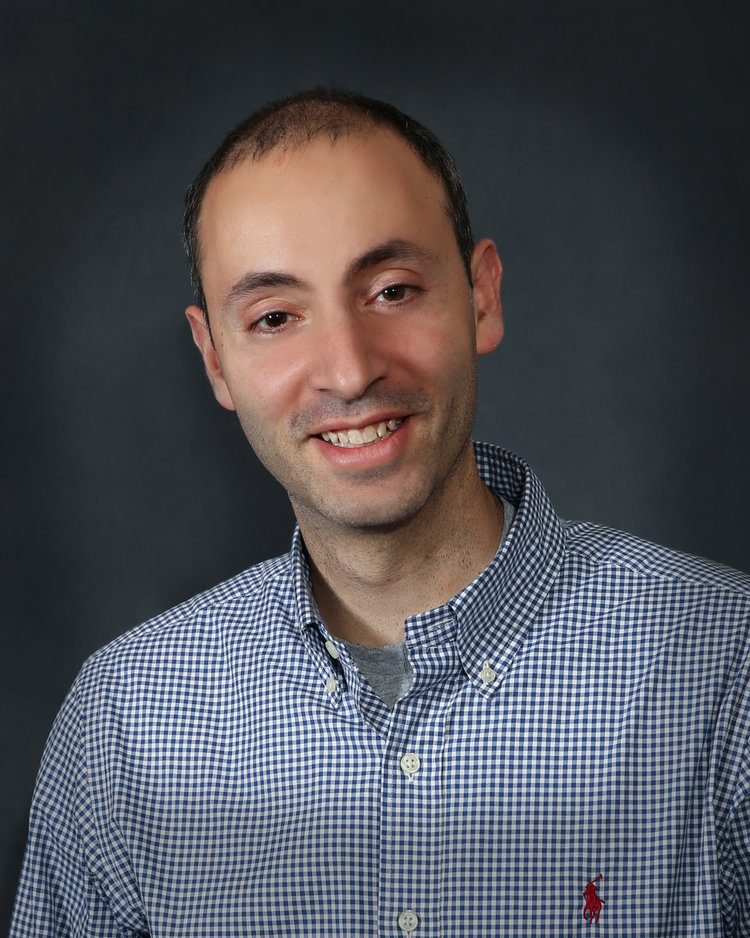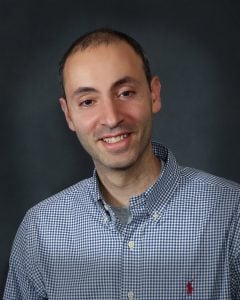 Jordan Grumet, MD
Jordan Grumet, MD is an internal medicine physician and a hospice medical director.  He has worked in academic as well as private practices, served as medical director of several nursing homes, and created palliative care programs for skilled nursing facilities.
He is a writer and storyteller who has been published in Medical Economics, the Pharos, the Annals of Internal Medicine, and the Journal of General Internal Medicine. His book, I Am Your Doctor And This Is My Humble Opinion, was published in 2015, and followed by Five Moments: Short Works of Fiction in 2017.
Jordan shares his stories at conferences nationwide, highlighted by an acclaimed performance at the dotMD conference in Dublin, Ireland.
Jordan speaks about the following topics:
Bridging the intimacy gap between physician and patient
Caring 2.0: social media and the rise of the empathic physician
Hospice and the way of the master clinician
Doctor and society: an hour of storytelling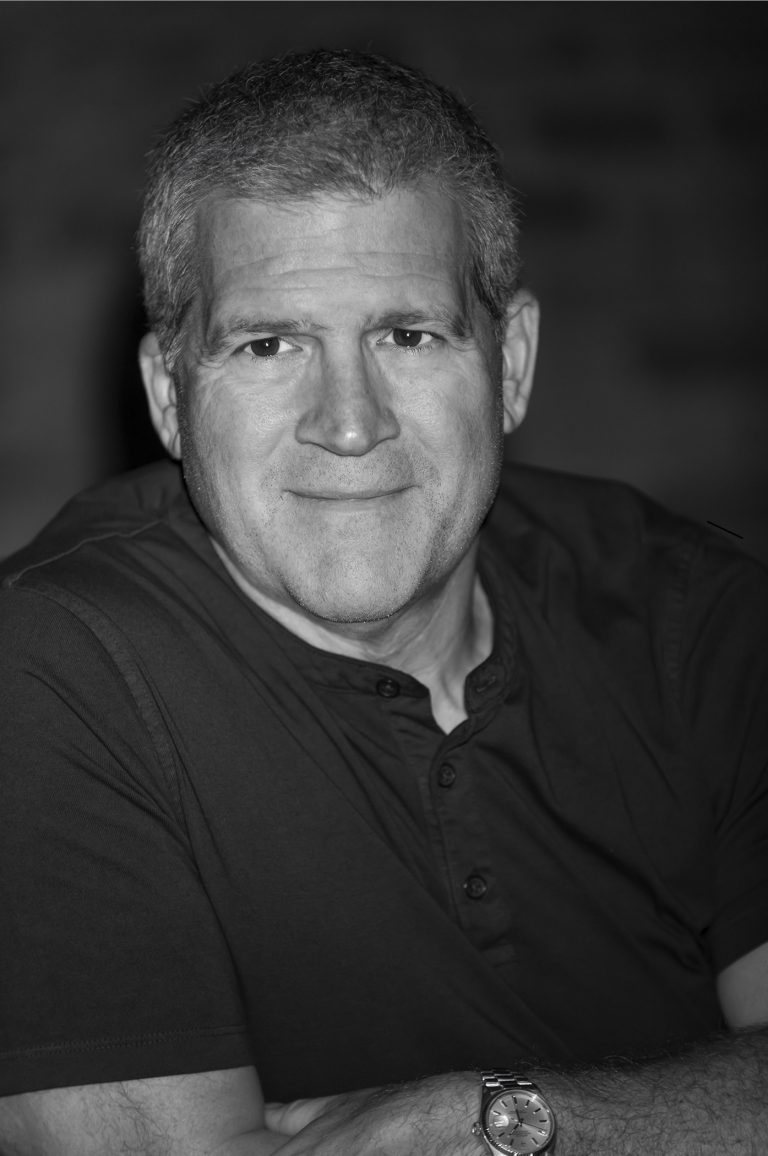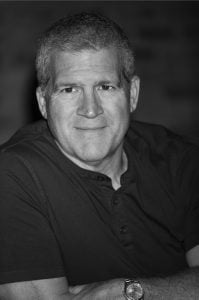 Mark McLaughlin, MD
Mark McLaughlin, MD is a practicing board-certified neurosurgeon, a national media commentator, author of the book Cognitive Dominance: A Brain Surgeon's Quest to Outthink Fear, and acclaimed keynote speaker.
He is the founder of Princeton Brain and Spine Care where he practices surgery focusing on trigeminal neuralgia and cervical spine surgery, and is also a thought leader in performance enhancement and physician-hospital relations.
His interests extend beyond medicine and speaking engagements. Mark coaches youth wrestling, and he co-founded and funded Trenton Youth Wrestling, a non-profit organization dedicated to providing inner-city boys and girls with skills gained through wrestling and working with mentors.
Mark also has a special interest in educating and assisting in the training of United States Military Academy cadets. In his father's honor, he endowed the Annual Albert C. Wedemeyer Strategic Leadership lecture series designed in collaboration with the Modern War Institute to foster the interests of America's future military leadership.
He served as medical director for Princeton Brain and Spine from 2005 to 2015 before focusing on teaching, writing, and speaking. He is a member of the Congress of Neurological Surgeons and American Association of Neurological Surgeons. He resides in Princeton, New Jersey.
Mark speaks about the following topics:
Burnout lessons learned from a twenty-year veteran
The gift of our profession, the platform of life: Cognitive dominance and the modern physician
Managing the technological revolution with hope, faith, and love
The operating room of the future: Trigeminal neuralgia with a Russian twist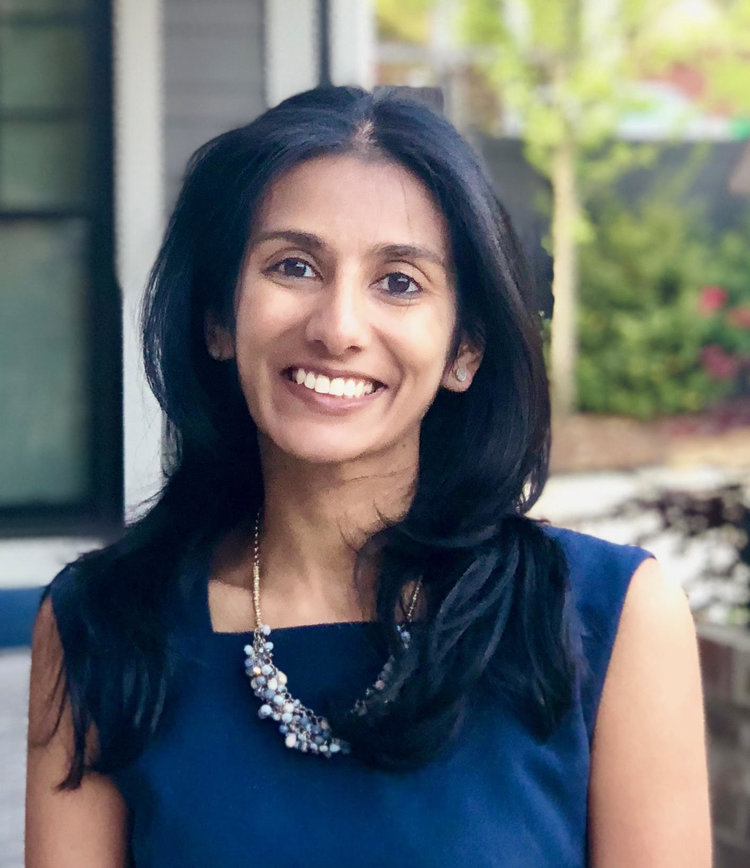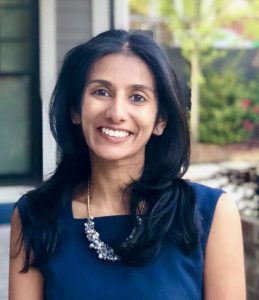 Nisha Mehta, MD
Nisha Mehta, MD is a practicing radiologist with subspecialty training in musculoskeletal and breast imaging.
She is also a writer, speaker, and physician advocate with interests in wellness and burnout, physician networking, health policy, medical education, physician entrepreneurship, and professional women's issues.
She has been featured on Forbes, PBS NewsHour, MedPage Today, KevinMD, and Doximity.  She founded the Facebook group Physician Side Gigs for over 45,000 physicians looking to supplement or replace their traditional physician income or learn business skills, writes for and sits on the advisory board of the Radiology Business Journal, and has written a commissioned monthly column for medical students with Thieme Medical Publishers.
Nisha attended Brown University and the University of Pennsylvania Perelman School of Medicine, and completed her residency and fellowship training at New York University and University of North Carolina at Chapel Hill, respectively.  She now lives in Charlotte, North Carolina, with her physician husband and two sons.
Nisha speaks about the following topics:
Physician burnout: stories, implications, and systemic solutions
The changing demographics of the physician workforce, and its impact on health care in America
Physician entrepreneurship: challenges and triumphs
Empowering physicians: How physician communities can improve health for both physicians and patients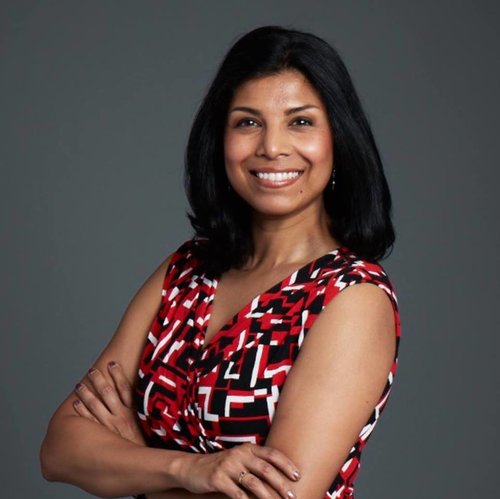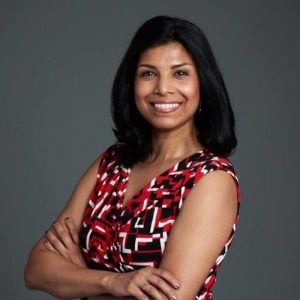 Lipi Roy, MD, MPH
Lipi Roy, MD, MPH is an internal medicine physician, board-certified in addiction medicine, clinical assistant professor at the New York University Department of Population Health, and the medical director of a New York City addiction treatment center. In her prior role as chief of addiction medicine for New York City jails, she oversaw substance use treatment and recovery efforts at Rikers Island, the nation's second-largest jail.
She was previously a primary care physician to Boston's homeless population, where drug overdose was the leading cause of death. In addition to caring for incarcerated and homeless men and women, she treated the underserved in Nicaragua and India, New Orleans residents affected by Hurricane Katrina, and provided medical relief to earthquake victims in Haiti.
Lipi's mission is to educate and empower the public to make healthy lifestyle decisions through nutrition, mindfulness, and addiction training. She has spoken at the Agents of Change Summit, appeared on CNN and Charlie Rose, and has been featured in the Boston Globe, Wall Street Journal, Cooking Light, and Oprah.com.
Lipi speaks about the following topics:
Substance use disorders (opioids, alcohol, stimulants, etc.) and effective treatment strategies
Addictive behaviors, from gambling to devices to food: Strategies for treatment and prevention
Caring for underserved populations: Homelessness, incarceration, and trauma
Using mindful practice to address stress and mental health issues in the workplace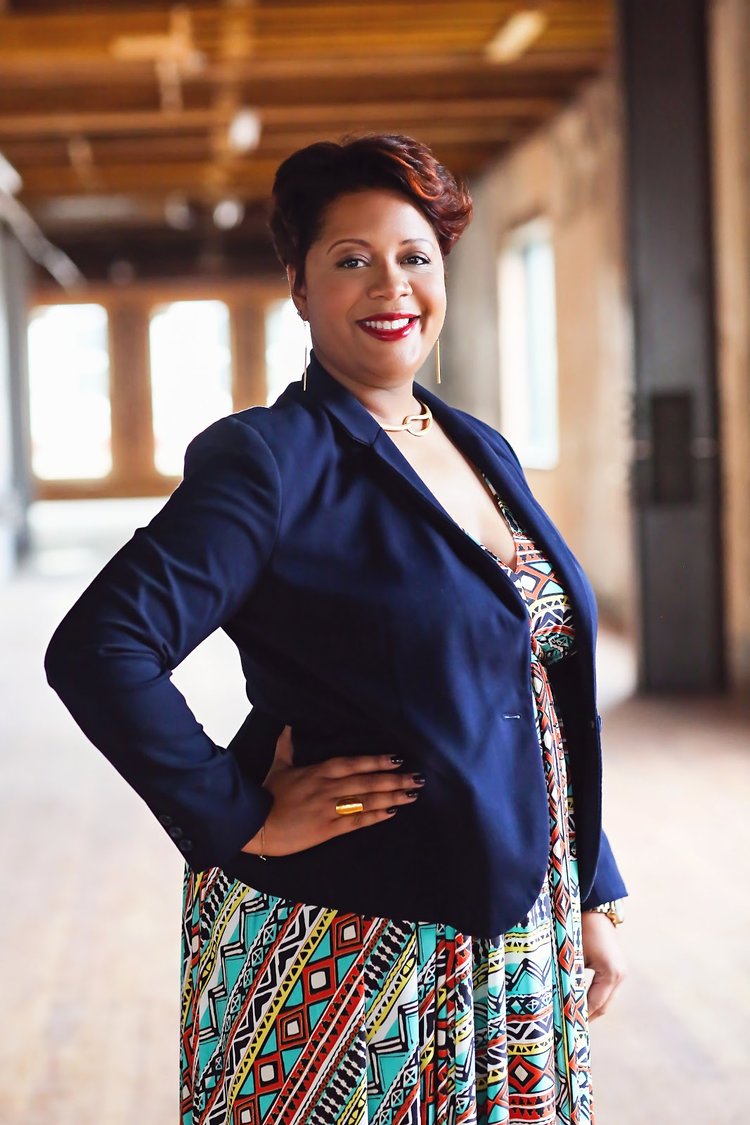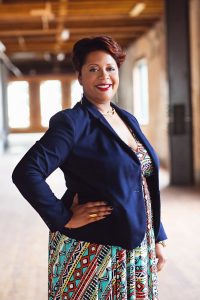 C. Nicole Swiner, MD
C. Nicole Swiner, MD, known as "DocSwiner," is a family physician, two-time best-selling author, blogger, speaker, wife, and mother. She was voted as one of the 10 best doctors in North Carolina in 2017 and is also affectionately known as the "Superwoman Complex" expert and has written two best-selling books on the topic. She loves taking care of the family as a whole: from the cradle to the grave. Her interests include minority health, women's health, self-care and entrepreneurship.
She attended Duke University, went to medical school at the Medical University of South Carolina, and continues teaching as an adjunct associate professor in family medicine at the University of North Carolina at Chapel Hill. When she's not treating patients at Durham Family Medicine, she's speaking locally and nationally, blogging, teaching others to self-publish and spending time with her family.
Her passion is making medicine "plain" to her patients, so that all people, from all walks of life, can understand how to take better care of themselves and their families. In January 2016, she launched her inaugural women's health conference, called "New Year, New You," and hosted a sold out crowd filled with 20+ vendors, live music, over 14 speakers, 2 panel discussions and giveaways. It has since been an annual event.
DocSwiner speaks about the following topics:
Working smarter and not harder in primary care
The Superwo(man) Complex and avoiding physician burnout
Tips on transitioning into private practice successfully
Physician entrepreneurship and becoming a best-selling author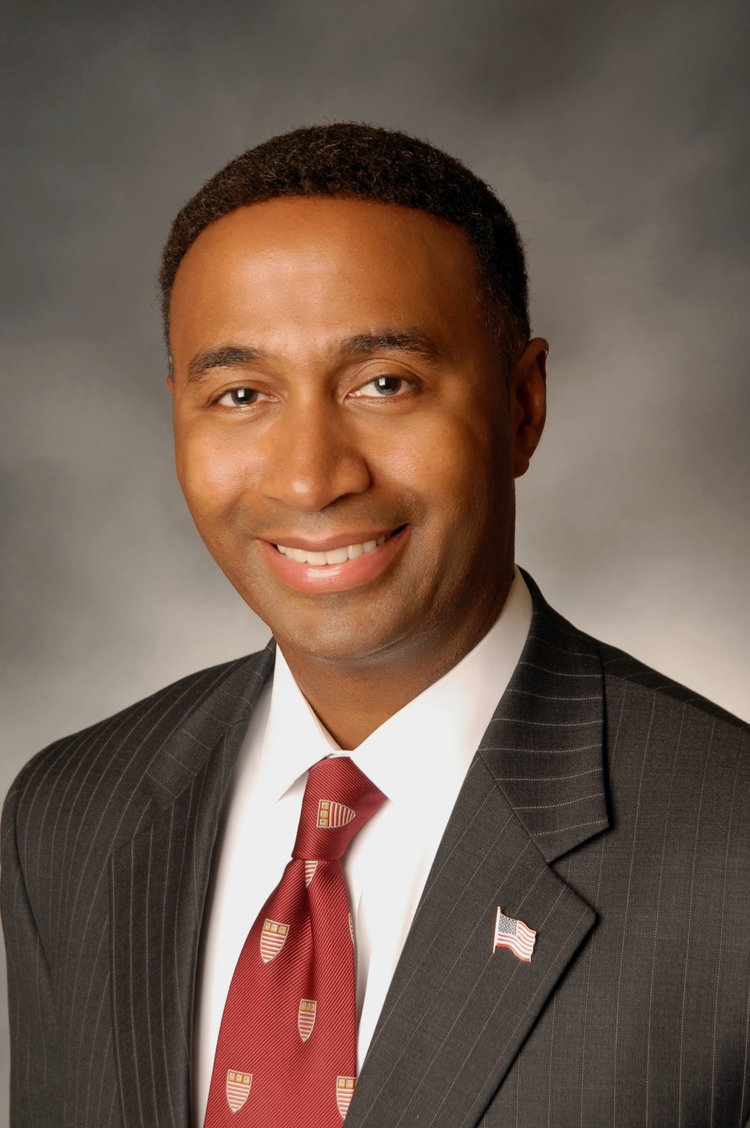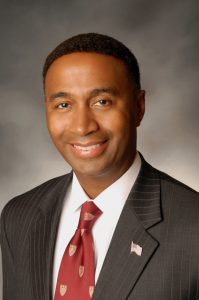 Hassan A. Tetteh, MD, MBA
Hassan A. Tetteh, MD, MBA is an associate professor of surgery at the Uniformed Services University of the Health Sciences and a staff thoracic surgeon for MedStar Health and Walter Reed National Military Medical Center.
He served as ship's surgeon and director of surgical services for the USS Carl Vinson (CVN 70) battle group in support of Operation Iraqi Freedom, deployed as a trauma surgeon to Afghanistan in support of Operation Enduring Freedom with II Marine Expeditionary Forces, and has supported special joint forces missions to South America, the Middle East, the South Pacific, Australia, and Africa. His military honors include two Meritorious Service Medals and the Joint Service Commendation Medal.
An acclaimed keynote speaker, Hassan inspires audiences with stories from two decades working on the fringe of life and death. His near-death experience influences his unique patient care approach and fuels his passion and gratitude for life. He shares this gift brilliantly with audiences and inspires individuals to perform with excellence, achieve their highest potential, and fulfill their dreams.
He received his MD from SUNY Downstate Medical Center, his MPA from Harvard's Kennedy School of Government, and MBA from Johns Hopkins University Carey Business School. He completed his thoracic surgery fellowship at the University of Minnesota and advanced cardiac surgery fellowship at Brigham and Women's Hospital in Boston.
Hassan speaks about the following topics:
The Art of Human Care: audiences will gain a passion to make health care great, the antidote for burnout in health care, and a new perspective on what it means to heal
The Science of Human Care: an exclusive, practical methodology for delivering "human care," a transformative model of health care that offers hope and healing for today's struggling system
Embracing diversity for improved health outcomes
Humanistic communication in health care
People management: humanizing project management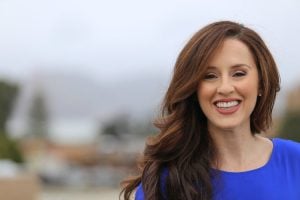 Shoshana Ungerleider, MD
Shoshana Ungerleider, MD is a physician, founder, philanthropist and speaker. She works as an internist practicing hospital medicine at California Pacific Medical Center in San Francisco.
Shoshana started the Ungerleider Palliative Care Education Fund to support innovative programs that further palliative care education at every level. In collaboration with the California Pacific Medical Center Foundation, the Ungerleider Fund initiated a comprehensive education program to enhance medical training around advanced illness and end of life care, physician communication and wellness for health care providers at Sutter Health's California Pacific Medical Center.
She funded Extremis, a short documentary about end of life decision making in the intensive care unit by Academy Award nominated director, Dan Krauss. The film premiered at Tribeca Film Festival in April 2016 and won Best Documentary Short. The film was nominated for a 2017 Academy Award and nominated for 2 Emmy Awards. She executive produced End Game, a short documentary on hospice and palliative care by Academy Award winning directors Rob Epstein and Jeffrey Friedman which premiered at Sundance Film Festival this year and was acquired by Netflix.
Shoshana has spoken at Google, Exponential Medicine 2017, The Schwartz Center's Compassion in Action Healthcare Conference, Columbia University's Narrative Medicine Rounds, and Stanford University School of Medicine.
Shoshana speaks about the following topics:
The future is female: Looking ahead at the role of women in health care
Aging in America: What the "silver tsunami" means for health care in the United States
Ending well: Redesigning the end of life experience for patients and families
Re-imagining health care for the future: How can we apply design thinking to improve the health care experience
A Rx for burnout: How can we bring back joy and meaning to health care?
Praise
"Jordan shared some of his amazing, disarming stories.  At this year's retreat, we sought to rekindle the passion that brought each of us to health care. Jordan's talk about bridging the intimacy divide with our patients resonated with and challenged many of us.
As part of his talk, Jordan invited us to share our stories which were cathartic and meaningful for all.  His keynote address fit our needs perfectly.  Folks from across the organization have commented about how this year's retreat stood out from many of the others.
Talking to leadership, I know many attendees made personal comments to them about having 'chills' during Jordan's talk. Great job and very happy with him. Wonderful person and we were glad to meet him!"
* * *
"We loved having Lynette with us. She had great energy and really immersed herself in our event and the culture of osteopathic medicine. Her presentation was very genuine, heartfelt, and inspiring."
* * *
"Lynette had fantastic energy. The crowd was energized, and she was the perfect pick for the retreat."
* * *
"Hassan far exceeded my expectations. He connected with my team on a truly deep level. He also brought two other individuals with him which was a wonderful addition and supplemented his message.
I found the overall experience easy, from working with Kevin to book Hassan, to communication before the engagement, and the follow-up with Hassan seamless.
Thank you for exceeding my expectations."
* * *
"Kevin's keynote presentation at our annual members meeting was truly, just perfect. Extremely rich in content, and a delivery that is world class.
Anytime a presentation keeps physicians of all ages and specialties both engaged and entertained, you know it is something special."
* * *
"Kevin delivered one of the top 10 presentations I've had the privilege of hearing. He was both entertaining and intriguing, thoughtful and thought-provoking, delivering a strong intellectual appeal and call to action."
Please visit Physician Speaking by KevinMD for more information, including speaker videos. Or contact me directly.
Your audience deserves the best.