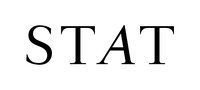 If Atul Gawande's first week as CEO of a health care startup was anything like mine, I hope he is able to get away from it all and enjoy a completely relaxing weekend. He will have earned it.
After Gawande was named to head the joint venture between Amazon, Berkshire Hathaway, and JPMorgan, some critics said that choosing a physician was a mistake. I disagree — a physician is exactly what this new company needs.
Health care in America is at a crossroads. Our success in navigating the many challenges ahead will depend heavily on who is leading the charge.
As a physician and entrepreneur myself, I firmly believe two things about how to fix health care. One is that the system will not be able to heal itself from within — true improvement will come only from innovative new entrants driving creative destruction from the outside. The other is that those innovative companies must be led by people intimately familiar with what is happening on the frontlines of care: doctors, nurses, and others who directly care for patients.
The health care gold rush we have witnessed since the passage of the Affordable Care Act in 2010 has attracted all manner of prospectors, many of whom have been fabulously successful in other industries. Amazon, Apple, Google, and other tech companies are arriving in the health care space with disruption in their DNA and promising to revolutionize health care as they have other parts of our lives.
What many of these technologists have learned is that the same "move fast and break things" techniques that worked elsewhere just don't fly in the complex, conservative, and cautious health care environment. The past couple of decades are littered with examples of promising ideas and leaders who failed when they actually confronted the intricate and confusing web of health care. Google Health. Jawbone. Practice Fusion. HealthSpot. Better.
Brilliant technologists have come in and remade nearly every industry, so it is tempting to dismiss the health care "insider," a word that tends to scream legacy, staid, incremental, and stubborn. But to have an impact and lead disruption in health care, it is necessary to understand how things work and don't work; how to improve processes; and how to speak the language of medicine as well as the language of business.
Confronting the unique complexity of health care demands an insider's familiarity with the system and an outsider's willingness to break it.
Tech-driven innovators who understand that are advancing opportunities in health care in a big way — companies like Grand Rounds, Flatiron, and Oscar. While none of these organizations have CEOs who have practiced medicine, they are all regarded for their strong clinical leadership.
I am even more enthusiastic about the entry of Amazon, Berkshire Hathaway, and JPMorgan into the health care space and their selection of Gawande to lead the as-yet unnamed company. He has deep, textured knowledge of our health care system from his experiences as a surgeon, a passionate medical writer, a global patient safety advocate, and the leader of a health care think tank. We need many more physician CEOs like him to take up the challenge of curing the many things that ail health care.
Think about it. Physicians are problem-solvers and tinkerers, creative and curious scientists at heart, and often lifelong learners. Of course, not all physicians are Dr. House in their unyielding exploration of every issue. But we share a commitment to top-flight care and a deep desire to identify problems, seek out their causes, and implement solutions. At a time when people are thinking about care delivery in entirely new ways, an insider's understanding of what high-quality care really means provides a humane, non-replicable, competitive leadership advantage.
What other stakeholders in the system can draw on the experience of interacting with patients and caregivers as well as working with other clinical and business administration functions, payers, and drug companies? However exasperating those experiences can be, physicians tend to be optimistic and connected to their mission in a way other industries — and in some cases other health care executives — may struggle to be.
The physician CEO is not a new idea. Some of the finest leaders in our industry, from Toby Cosgrove at the Cleveland Clinic and John Noseworthy at the Mayo Clinic to Steve Corwin at New York-Presbyterian and David Feinberg at Geisinger, have for decades married great empathy with vision and business acumen and, as a result, have made notable strides in health care delivery.
What's newer, and may have even greater impact, is the arrival of the startup physician CEO. This group is often characterized by being passionate and willing to step out of the system as we know it and attack fundamental assumptions about health care. Impressive startup leaders like Farzad Mostashari at Aledade and Rushika Fernandopulle at Iora Health are starting to make a dent in the health care universe. I suspect Gawande will join them shortly. These leaders reap a distinct advantaged from being insiders, but aren't handcuffed by legacy challenges.
As I operate from the inside as a tech-loving (but not tech-bred) physician CEO, it has become clear to me that our future health care leaders need to have spent time on the clinical side of health care. If they have deep technology expertise, all the better.
No matter the profile, I hope and believe that more physicians will choose this path. As scientists and tinkerers who love to diagnose and treat problems, they are bound to want to get involved in repairing the broken systems they practice in. I'm glad Gawande has joined the fray and say bring on the physician CEOs. We need them now more than ever.
Alexi Nazem is founder and CEO, Nomad Health. This article originally appeared in STAT News.
Image credit: Shutterstock.com