Every month, hundreds of thousands of people look for a doctor on Google. As an amazing practitioner, your site deserves to be seen by these patients, and that means being on the first page of search results.  Getting on that first page can be tricky, but there is one ridiculously easy thing you can do to improve your chances – and it takes less than 7 minutes.
Searching for a doctor
When searching for a doctor, people normally see results that look like this: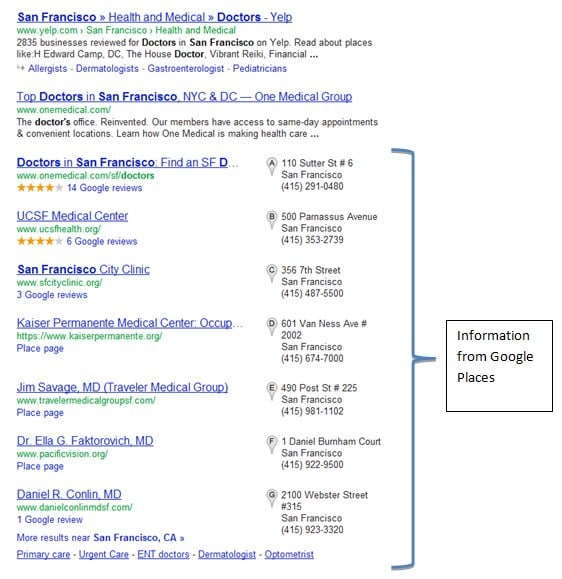 Notice all the results with the lettered balloons to the right of them? Those are coming directly from Google Places – Google's version of a business directory. By making sure your business is listed in Google Places and looking as good as possible, you improve your chances of showing up on the first page, getting clicked, and getting new patients.
Sign up for Google Places
To list your practice in Google Places, and customize your page, simply head on over to Google Places and click "Get started."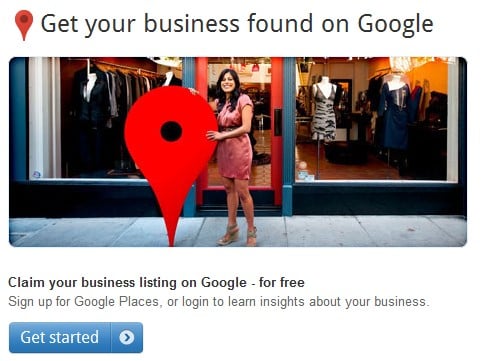 Google will walk you through a step-by-step guide to completing your practice's Google Places profile. Be sure to enter as much information as possible. Enter your hours, write a description of your practice, and, if you have them, upload photos and videos. Basically, enter every bit of information that you can and remember to keep your prospective patients in mind – this page is for them. Google is giving you a page to show off your practice so be sure to make the most of it.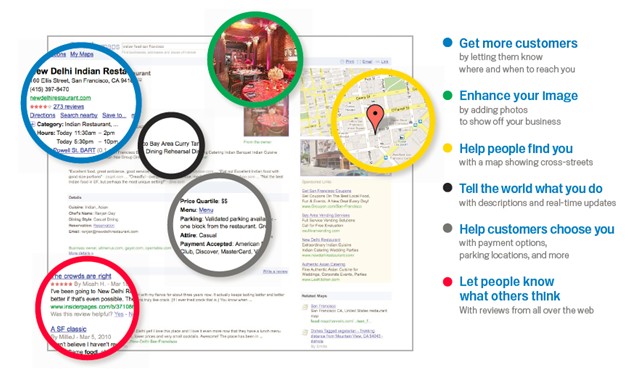 Validate Your Listing
To prove to Google that you're authorized to update your listing, you'll need to verify the information you entered by phone or by postcard. It's a piece of cake and prevents people from adding false information about your practice.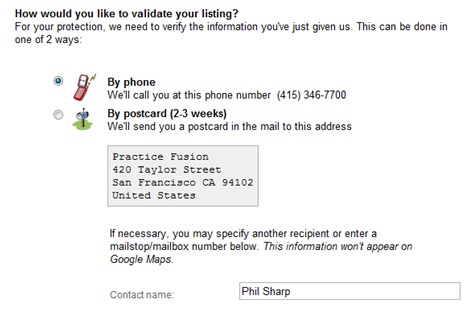 Well, that was easy
Believe it or not, that's all there is to it. You now have a verified Google Places page that will make it much easier for patients to find you and will improve your chances of showing up on the first page of Google.
Phil Sharp is a team member at Practice Fusion, the fastest growing free electronic medical records community.
Submit a guest post and be heard on social media's leading physician voice.