Originally published in MedPage Today
by John Gever, MedPage Today Senior Editor
More than 85% of American military medical evacuations from the Middle East were not the direct result of enemy action, but the result of non-battle injuries and disease, researchers said.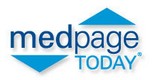 Of some 34,000 military personnel in Iraq and Afghanistan who shipped out for medical reasons from 2004 to 2007, only 14% had been wounded or injured in combat, according to Steven P. Cohen, MD, of Johns Hopkins, and colleagues.
The most common reasons for medical evacuation were non-battle related musculoskeletal and connective tissue disorders, accounting for 24% of evacuations, the researchers wrote in the Jan. 23 issue of The Lancet.
Combat injuries were the second most common, followed by neurological disorders (10%) and psychiatric illnesses (9%).
"Non-battle related injuries continue to be the leading cause of medical evacuation in modern warfare, and medical officers should be prepared for this burden in subsequent conflicts," Cohen and colleagues wrote.
"To reduce the number of evacuees, preventive medicine programmes and educational initiatives need to target health-care providers, non-commissioned officers, and combat soldiers."
They also warned that "the burden of psychiatric illness" will increase with the duration of conflict and reliance on reserve units.
Cohen and colleagues obtained data kept by the U.S. military on all medical evacuations from Iraq and Afghanistan spanning 2004 to 2007.
In addition to describing the medical reasons for evacuation, the data included the individuals' ranks, service affiliations, active-duty or reserve status, and whether personnel returned to duty.
Any injury sustained during combat missions, including those not caused directly by enemy fire such as back strains, was counted as battle-related.
The number of evacuations each year fell from 2004 to 2006 — from 10,290 to 6,778 — but abruptly rose in 2007 to 8,444 with the Iraq surge and the reinvigorated Afghan Taliban resistance.
Not surprisingly, as these conflicts evolved over time, the balance of combat and non-combat injuries and illnesses changed and the characteristics of evacuated soldiers changed as well.
The proportion of evacuations related to combat injuries climbed steadily in Afghanistan, from 10% in 2004 to 19% in 2007. Injuries from combat also increased over time in Iraq but not as much: from 24% of evacuations to 28% during the study period.
But by 2007, combat wounds had become only the fourth most common reason for evacuation in both regions.
Musculoskeletal and connective tissue disorders held steadily as the number one reason throughout the study period, ranging from 21% to 28%.
But non-combat neurological and psychiatric disorders both increased substantially, especially the latter.
Evacuations for psychiatric conditions soared from 5% to 6% of the total in 2004 to about 13% in 2007. Neurological disorders accounted for about 10% of evacuations early in the conflicts, rising to more than 12% in 2007. These figures did not differ substantially between Iraq and Afghanistan.
Most of the evacuees did not return to duty: about 80% of those shipped from Iraq and 75% from Afghanistan.
Although overall return-to-duty rates changed little with time, evacuations for some types of illness did increase or decrease.
Personnel evacuated because of infectious disease became more likely to see service again — 37% returned to active duty in 2007, compared with 8% in 2004. Cohen and colleagues identified better control of leishmaniasis as at least partly responsible for the increase.
More significantly, the researchers indicated, return-to-duty rates declined progressively after 2004 for psychiatric evacuees, Cohen and colleagues reported.
By 2007, only 7% of psychiatric evacuees from Iraq and 4% of those from Afghanistan were returning to duty.
The researchers also found that, among particular types of psychiatric illness, personnel with stress reactions, depression, and bipolar disorder were least likely to return to duty.
They also found that individuals with back pain were also more unlikely than most evacuees to return to duty.
In their report, Cohen and colleagues said these latter trends were potentially related.
"The parallels between emotional distress and spinal pain are intriguing. Findings from several studies in patients presenting with back or neck pain have established that the major risk factors for disability and persistence are psychosocial (e.g., anxiety, depression, poor coping skills, and low job satisfaction)," they wrote.
"As survival rates of combat injuries increase, and the burden of non-battle-related injuries and psychiatric disorders continues to soar, society must be prepared to deal with the aftermath of these injuries," Cohen and colleagues concluded.
In an accompanying commentary, J. Don Richardson, MD, of St. Joseph's Health Care in London, Ontario, and colleagues also found the results on psychiatric evacuees most striking in the study.
"The low rate of return to duty in service personnel evacuated for psychiatric conditions warrants further study, and [the] article points out the importance of cumulative stress in repeated deployments and the physical and mental demands on the military member and their family," Richardson and colleagues wrote.
"The low rate of return to duty might be related to the nature of the combat operation for which military commanders might be reluctant to deploy an individual with a psychiatric diagnosis to a combat zone," they speculated.
"Early intervention becomes crucial to help promote recovery because military members often experience substantial stigma disclosing symptoms of PTSD and other psychiatric problems," Richardson and colleagues added.
They also suggested that military doctors "should have a high index of suspicion" for PTSD when soldiers present with spinal pain or other somatic complaints, "especially if there is a physical injury."
Visit MedPageToday.com for more military medicine news.