Originally published in MedPage Today
by Michael Smith, MedPage Today North American Correspondent
The strain of caring for a disabled spouse is associated with an increased risk of stroke, researchers found.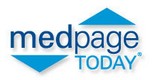 The risk is increased for men, and especially African-American men, according to William Haley, PhD, of the University of South Florida, in Tampa, and colleagues.
On the other hand, there was no significant association of any level of caregiving stress with the risk of coronary heart disease, the researchers reported in the February issue of Stroke.
One implication of the study, the researchers wrote, is that men looking after disabled partners may need extra support.
The issue is important because about 12% of Americans older than 45 report they have what the researchers called "family caregiving responsibilities," they noted. And high caregiver stress has been found to be a risk factor for depressive symptoms and early mortality.
To see how such stress affects cardiovascular health, the researchers turned to the so-called REGARDS study — for REasons for Geographic and Racial Differences in Stroke. It is a continuing epidemiological look at stroke and coronary heart disease incidence and mortality in a large national sample of adults over age 45.
Of the more than 30,000 participants in the study, the researchers found 767 who lived with and cared for a disabled spouse and had no history of stroke or coronary heart disease.
Based on interviews and home visits, the researchers divided the participants into those reporting high, some, or no strain associated with caregiving. They also calculated 10-year stroke and coronary heart disease risk, using Framingham risk scores.
In a multivariate regression analysis, high caregiving strain was associated with a 13.62% 10-year risk of stroke for high-strain caregivers, the researchers reported.
That was 23% higher than the estimated stroke risk of 11.06% for caregivers reporting no strain. The difference was significant at P=0.02.
But Haley and colleagues also found significant interactions between race, sex, and caregiving strains.
When those were taken into account, African-American men with high caregiving stress had an estimated 10-year stroke risk of 26.95% — markedly higher than the risk for any other race or sex group.
Among other groups with high caregiving strain, white men had a 10-year risk of about 15%, while white and African-American women had risks estimated to be between 10% and 12%.
The researchers cautioned that the study is cross-sectional, so it could be that people high in some stroke risk factors may simply find caregiving to be more stressful.
Other limitations included the fact that there were only a small number of highly stressed African-American men, which could have exaggerated the effect in this group, and the use of risk scores rather than observed stroke and cardiovascular events. The REGARDS study will have direct observation of events over time.
Interestingly, men overall in the study reported lower stress than women, perhaps because they tend to use more paid help and have more assistance from extended family, the researchers said.
It may be that the men reporting high caregiving strain lack such outside help, they said.
Visit MedPageToday.com for more stroke news.