The following is a sponsored guest post by Constantine Brocoum, a radiologist in Concord, NH. I have personally used eRoentgen, and recommend the product without reservation.
by Constantine Brocoum, MD
Like most inventions, eRoentgen was developed to respond to a need. As a practicing radiologist, I take frequent calls from primary care providers who need assistance in choosing the smartest way to diagnose their patients' illnesses. They often need help choosing between a CT or MRI. Should intravenous contrast be used? Are there alternatives if a patient is allergic to the contrast? These are some of the many questions that clinicians are confronted with every day. This inspired me to provide an easier way for them to get needed information quickly without having to reach a radiologist by telephone.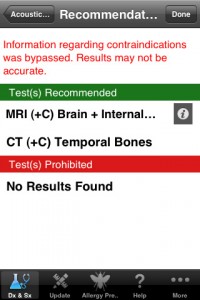 Developing medical software for the handheld device market was a logical choice. Providing access to this information at the bedside, in the office or on the medical ward via commonly used handhelds does so much more than saving the physician time. This software improves diagnostic accuracy since the most appropriate imaging study is ordered correctly the first time. This enhances the quality of care, improves patient safety and reduces healthcare costs by reducing unnecessary exams.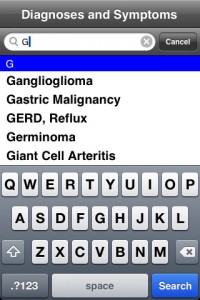 Medical doctors are increasingly wired and have adopted technology in their daily work. One of the fastest growing segments of iPhone applications is the medical information sector, where up-to-date facts and the latest research are more accessible than ever before. Textbooks in medicine are often outdated before their print dates, and journal articles are difficult to access from the hospital wards. The Internet has increased our expectations for information at our fingertips, but to date, literature searches on handhelds or laptops are too time-consuming to be practical in the patient setting.
ePocrates pioneered the handheld medical information movement with its database of pharmaceutical information. Doctors, nurses and other health care professionals have come to depend on this database for decision-making, and even patients are starting to refer to the available information to make informed choices.
eRoentgen hopes to round out the medical database offerings by helping physicians stay current in the ever-changing field of radiology. While not replacing the valuable person-to-person communications, it will allow many practitioners to order appropriate diagnostic testing with confidence.
I founded iAtros Software, Inc in order to provide this service, and partnered with ZCO, an iPhone software development company, where the programming knowledge and infrastructure were already in place to bring a product to market. This partnership provides the foundation to develop powerful IT solutions in clinical medicine using emerging technological platforms.
As health care professionals continue to embrace the latest IT solutions, companies will leverage this enthusiasm by developing applications to meet these new demands. Ultimately, patients will be the beneficiaries.
Constantine Brocoum is a radiologist and President of iAtros Software, Inc.
Submit a guest post and be heard.