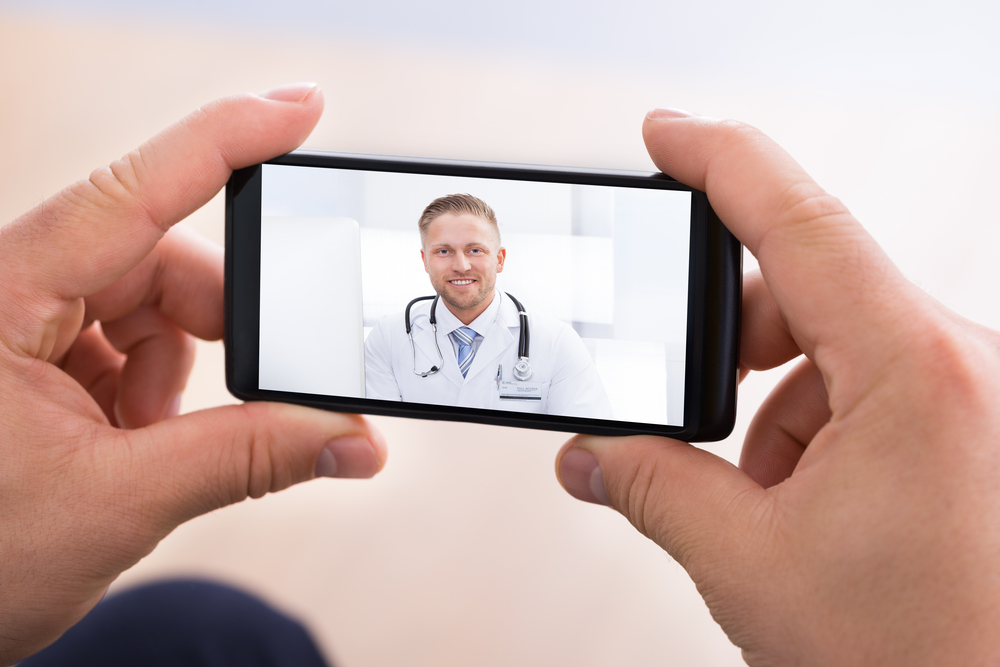 The annual American Telemedicine Association just wrapped up their national conference in Los Angeles recently. Physician-dignitaries such as Dr. Sanjay Gupta and Dr. Patrick Soon-Shiong gave keynote addresses, the exhibit hall was laden with telemedicine industry advocates, and the Twitter hashtag #ATA2015 was trending with great vigor. The four-day event was well-attended and comfortably demonstrated telemedicine's emerging popularity.
Telemedicine is not new. Any time providers have "taken call" or called in prescriptions for patients, they are arguably practicing "tele" medicine. As patients have become more disenfranchised with untimely clinic access and intolerable waiting room times, telemedicine companies have effectively "come to the rescue" with alternative, and more immediate, provider access. These companies are smart – they simply supply what the consumer market demands. The advent of smartphones and ubiquitous access to video conferencing has only fed into the equation, and with great success. A recent Price Waterhouse Coopers survey revealed over a third of surveyed patients were perfectly comfortable getting an online "visit" from any physician, while over half would be amenable to having their vitals taken from home via a telemedicine device. Last year, the American Medical Association revised its telemedicine guidelines, signaling a greater comfort with telehealth.
Telemedicine is growing, and growing fast. According to industry experts, the telemedicine market is expected to reach nearly $30 billion by 2016, with predictions to increase over the next decade. Despite its promise and potential, however, there is a vital flaw which threatens to limit telemedicine itself — the inability to examine patients.
One of the biggest criticisms of telemedicine is that patients may not get proper care if not seen in person. In fact, this was one of the reasons Texas' medical board shot down telemedicine efforts in the state a few months ago. The "visit" argument is based on the assumption that the patient cannot be examined, thus putting the patient at risk, an argument that is not entirely untrue. Obtaining vital signs and performing a physical exam is critical in some instances. Not being able to do so limits telemedicine to mere consultations. And while not all visits require examinations, those that do put telemedicine providers and its patients at risk. These telemedicine visits always end with the words, "You need to be seen in person to be examined."
For the most part, telemedicine technology has overly focused on communication, not examination. Aside from large telehealth kiosks and costly telemedicine carts, not much technology exists to perform remote examinations on the average telemedicine patient, especially in the home environment.
Thankfully, this is beginning to change. Clinical-grade "telemedicine devices" are arriving to fill the large examination void that currently weakens telemedicine's potential. Advanced, affordable micro-technology is being engineered to allow providers to examine patients anywhere. More than just a video conference feature, new telemedicine technology actually allows auscultation, high-definition inspection of tissues, "direct" visualization of ear canals and tonsils, and of course, obtaining basic vitals. Many such medical-grade devices are going through FDA certification as well as exhaustive processes to ensure accuracy, privacy, and ease-of-use. Soon, a patient sitting in Mumbai will be able to get a "physical examination" from a doctor in Miami with a device that costs less than a cell phone. In some cases, the cell phone itself will double as an examination device. When it comes to medical practice, a new, technology-enabled world is coming.
Given the traditional face-to-face doctor visit, will providers embrace this new era of remote health care? Typically, the power lies with those who satisfy market demand. The average health care consumer demands convenience, access, and affordability, which are all fulfilled by telemedicine. Health care professionals and institutions who embrace this inevitable seismic change will fare well. Those who refuse to adapt are likely to suffer the same fate as the antiquated rotary phone.
Samir Qamar is CEO, MedLion and president, MedWand. He can be reached on Twitter @Samir_Qamar.
Image credit: Shutterstock.com