Originally published in MedPage Today
by Chris Emery, MedPage Today Contributing Writer
The symptoms of autism tend to emerge in children after six months of age, with a loss of social and communications skills that is more common and more subtle than previously thought, according to a new study that questions previous assumptions about the progression of the condition.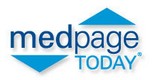 At six months, children with autism spectrum disorder demonstrated behavior similar to other children, gazing at faces, sharing smiles, and vocalizing with similar frequency, researchers reported online in the Journal of the American Academy of Child & Adolescent Psychiatry.
However, autistic children displayed fewer of these behaviors as as they got older, and from six months to 18 months the loss of social communication and skills typically became clear.
While doctors typically caught early signs of autism, the declines were more subtle than previously suggested and most parents (83%) did not report regression in the social behaviors and skills.
"These findings lead us to two major conclusions," Sally Ozonoff, PhD, of University of California Davis Health System in Sacramento, and colleagues wrote.
"First, the behavioral symptoms of autism spectrum disorder appear to emerge over time, beginning in the second half of the first year of life and continuing to develop for several years.
"Second, our most widely used and recommended practice for gathering information about symptom onset, parent-provided developmental history, does not provide a valid assessment of the slow decline in social communication that can be observed prospectively."
Autism is thought to emerge in two ways: an early onset pattern and a regressive pattern.
A majority of autistic children are thought to experience the early onset pattern, showing clear signs of the disease in the second year of life but in some cases showing signs before the first birthday.
Those with the regressive pattern are thought to develop normally for the first year of life, then begin losing communications and social skills.
However, most previous studies have been retrospective in design, and some children don't appear to fit either of the typical patterns, bringing into question the validity of this two-pronged model of onset.
More recently, a third category has been suggested, in which children develop normally and then seem to hit a developmental plateau, but not regress.
In an accompanying editorial, Tony Charman, PhD, of the Institute of Education in London, wrote that the design of the new study heralds a new wave of descriptive developmental studies of autism, or features of autism, in infants and toddlers.
"Previously, the only source of information we had about infancy and toddlerhood of children with autism was retrospective reports from parents at the age of diagnosis (often years after the onset)," he wrote.
"Parental report of early history and development still is an important component of the autism diagnostic evaluation. However, the retrospective parental informant biases, particularly through the lens of autism, might lead both to over- and underestimation of atypical features."
Ozonoff and colleagues conducted a long-term prospective study that compared 25 high-risk infants later diagnosed with an autism spectrum disorder with 25 gender-matched, low-risk children later determined to have typical development.
The children were recruited for the study at University of California Davis and University of California Los Angeles. The high-risk children were identified based on having a sibling who had already developed autism.
The children were evaluated at 6, 12, 18, 24 and 36 months of age for frequencies of gaze to faces, social smiles, and directed vocalizations, which were were coded from video and rated by examiners.
"The results of the current prospective study suggest that the traditionally defined categories of early onset and regressive autism do not portray accurately how symptoms emerge, nor does the newer-onset category involving a developmental plateau," the authors wrote.
They found that specific social communicative behaviors clearly decreased, rather than failing to progress, as previously thought, with losses especially dramatic between 6 and 18 months.
They concluded that this suggests onset of autism spectrum disorder, marked by loss of social communication behaviors, occurs much more often than has been recognized using parent report methods.
However, rather than the rapid and marked losses typically reported, they saw relatively subtle and gradual declines, which were often preceded by earlier parental concerns and often followed by failures to progress in other areas.
"We urge professionals to refer to intervention any infant or toddler who displays a sustained reduction in social responsivity over time," they wrote.
"Given the gradual course of symptom emergence and the paucity of diagnostic tools for infants and toddlers with suspected autism, the diagnostic process can be quite protracted and intervention may be needlessly delayed."
Visit MedPageToday.com for more pediatrics news.