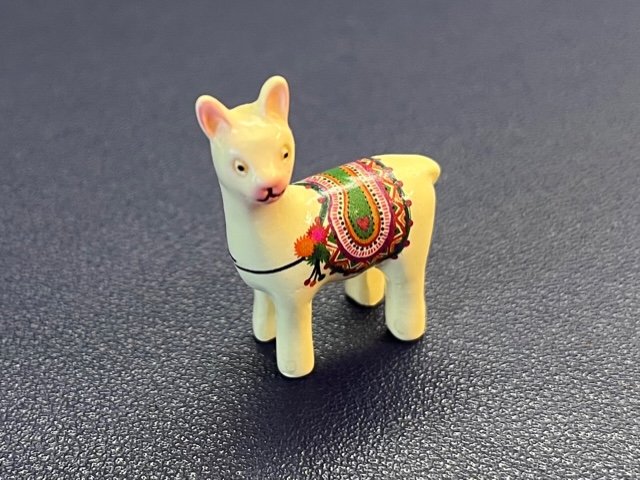 I was doing laundry last week when my engagement ring snagged on a shirt. Upon closer inspection, I noticed that one of the four prongs holding the diamond in place was sticking up and on the verge of breaking.
Quickly, I took off the ring and placed it in a safe spot, relieved that it hadn't accidentally gone down the drain.
Shortly after, a sense of overwhelm washed over me as I realized I had to figure out where to get it fixed—a task to add to my already busy life. I knew I didn't want to go to a big chain jewelry store, so I was thrilled when my internet search led me to a nearby small shop.
I called the shop, and a man with a Polish accent answered. He explained that his workshop was on the third floor of a large, multi-use building, and the main door was locked, so I had to call him for entry.
Upon arrival, I noticed he was wearing a face mask, so I promptly put on mine. As I ascended the staircase, it was evident that he was eager to engage in conversation. He ushered me into his workshop, and I was surrounded by layers of history.
At the last moment, I had placed my ring in a box alongside my late mother's diamond ring. They looked harmonious together. I showed him my mother's ring, and he enthusiastically rose to carefully clean it.
And then the stories began to flow.
My mother had been an artist and had started making jewelry later in life. He, at 72 years old, had emigrated from Poland, initially working as a landscaper and briefly serving as a nurse aide. My daughter had seen my late mother's ring and hoped to inherit it someday. He had been beckoned back to Europe by friends and honed his jewelry skills under the tutelage of master artisans. Meanwhile, my daughter was serving as an officer in the U.S. Navy, far from home. He even shared a friendship with Dale Chihuly, the world-famous local glass artist. In celebration of my departure from a 25-year clinical practice to start my own business, myMDadvocate, he enjoyed sipping fine cognac from a Swarovski crystal glass.
And so the conversation continued, as if we were long-lost friends catching up after years of separation. Yet, in reality, we had only just met.
He promised to have my ring ready in three days, so I returned to pick it up. Still touched by our warm conversation, I brought a gift—a hand-made card and a small token charm in a tiny box, aptly named "Lucky Little Llama." Inside the box, a message read:
"A Lucky Little Llama to watch over you, bringing good luck and protection throughout your day. Keep it in your pocket or place it in your room. You'll feel its love, happiness, and good luck following you."
As I waited outside the locked door, another person exited the building and kindly held it open for me. I lingered in the lobby, waiting for the jeweler. When he saw me inside, he was surprised and remarked that I had good luck. Curiously, he asked, "What will you do with your good luck today?"
I paused for a moment on the stairs, considering the gift I had brought for him. I handed it to him and replied, "I am giving luck to you."
His reaction showed disbelief, and tears welled up in his eyes. With overwhelming emotion, he ushered me ahead into his workshop, demonstrating that chivalry was not dead. We sat down together as he read the message inside the box. I showed him how to carefully remove the tiny llama figurine and hold it in his hands.
More stories ensued.
I tried to argue when he charged me a minimal fee, but he triumphed in the dispute.
My ring was once again stunningly beautiful. I slipped it back onto my finger, reuniting it with my wedding band. For nearly 32 years, they had never been apart.
After a warm embrace, we parted ways as newfound friends. I now had a personal jeweler.
I later sent him an email containing a video about my journey into medicine—a fusion of art and science. He responded, sharing that he had placed the Lucky Little Llama "in great company" with his Chihuly glass collection.
The magic of human connections.
Susan J. Baumgaertel is an internal medicine physician.