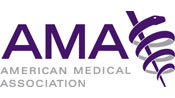 As we pause on Doctors' Day to salute America's physicians and all the ways they're contributing to healthier families and communities, it's important we also recognize the extraordinary pressures physicians are facing in a time of rising burnout, proliferating obstacles to delivering care and increasing governmental interference into the once-sacred patient-physician relationship.
Three years after we were first introduced to COVID-19, there is reason to be hopeful that the worst days of the pandemic are behind us. And yet the stress and strain on physicians continue to mount. I'm deeply worried by soaring burnout rates and reports that one in five physicians intend to leave practice in the next two years, at a time when our workforce is already stretched far too thin, and patients are struggling to find physicians and access timely care.
The stakes for everyone who works in or receives care through our nation's health system – literally everyone in America – couldn't be higher.
It's easy to see why so many physicians are frustrated, burned out, and considering leaving the profession. Doctors haven't lost the will to do our jobs – we're just frustrated that our health care system is putting too many obstacles in the way.
After putting their lives on the line to care for the nation during the COVID-19 pandemic, physicians have been demoralized by across-the-board Medicare payment cuts implemented by Congress this January – just as inflation is driving higher expenses for practices and propelling alarming market consolidation. Add to this an ever-growing list of administrative burdens like the onerous, bloated prior authorization process that, at best, makes it more difficult for patients to receive the treatments they need in a timely fashion, and, at worst, unfairly denies them medically necessary care.
Insurers no longer focus prior authorization only on brand-new, expensive medications or procedures. In my specialty of dermatology, I knew health plans had hit a new low when getting approval even for cheap, generic creams that have been widely prescribed for the last six decades began to require several days of faxes, phone calls, and appeals before patients could pick up their medication. At the same time, my patients with chronic conditions who had found successful therapies began facing repeated prior authorization hurdles when their health plan changed formularies, disrupting their care. In fact, AMA's own surveys show that 94 percent of physicians say prior authorization has contributed to delays in receiving care. An alarming eight in 10 say it can lead patients to abandon care outright.
Physician burnout is also being driven by dangerous interference in the practice of medicine. We're seeing well-coordinated medical disinformation campaigns and anti-science aggression online that have resulted in threats and intimidation directed at physicians and other health care workers. Neo-Nazis have targeted doctors working to advance health equity, and children's hospitals caring for transgender patients have received bomb threats. Politicians and courts are banning evidence-based care in many states while ironically attempting to mandate ineffective treatment in other instances. The AMA has filed briefs in a case now before the Wisconsin Supreme Court that will determine whether a physician or private hospital in that state can be legally required to administer a particular drug or treatment even if studies show it lacks efficacy and falls below the standard of care.
In the nine months since the U.S. Supreme Court's disastrous ruling in Dobbs v. Jackson, which overturned a half century of established law protecting access to evidence-based, comprehensive reproductive care, each day seems to bring new threats to patients and physicians alike. Now a judge in Texas is considering whether to halt use of the FDA-approved drug most used for early miscarriages and medical abortions nationwide. Politicians and judges inserting themselves into our exam rooms, criminalizing normal health care, and superseding decisions made between doctors and patients puts physicians in impossible ethical positions and recklessly places the lives of our patients at risk.
We know what we need to do to solve the challenges driving burnout. The answer is not to tell physicians to be more resilient, or for hospitals to offer them free yoga classes and restaurant gift certificates. We need to fix what's broken in health care – and it's not the doctor.
Health care leaders must attack the systemic problems that are driving burnout rather than just helping physicians and our patients cope with the dysfunction. The AMA's Recovery Plan for America's Physicians provides a road map to make the necessary changes as we emerge from these difficult last few years. We need policymakers to understand that physicians are an important but finite resource, and when one leaves the profession, it takes many years of intense study and training to fill their shoes.
Despite the challenges of the pandemic and our highly charged political environment, physicians remain one of the most trusted of all professions. We need to do everything we can to maintain that trust and renew our profession for the next generation.
The burden of physician burnout did not materialize overnight, nor will we make it disappear entirely tomorrow. But taking bold action to reform Medicare payment, support physicians in their work, remove obstacles like prior authorization, counter-attacks on science, and stop political interference in patient care are critical steps we must take today to ensure we have the physician workforce we need tomorrow. The health of our nation depends on it.
Jack Resneck, Jr. is president, American Medical Association.