The Bishwa Ijtema meaning "global congregation" is an annual gathering of millions of Muslims in Tongi, by the banks of the Turag river, just north of Dhaka, in Bangladesh. Bangladesh is predominantly a Muslim nation. This yearly "BI" is one of the largest peaceful gatherings in the world. The Ijtema is a prayer meeting spread over three days, usually in January during which attending devotees perform daily prayers while listening to scholars reciting and explaining verses from the Q'uran. The "BI" is now the second-largest Islamic gathering after the Hajj to Mecca in Saudi Arabia. The Ijtema is considered a demonstration of Muslim unity, solidarity, mutual love and respect, and an opportunity to reiterate their commitment to Islamic values.
With over 21 million people, Dhaka is considered the most densely populated city in the world. Millions live by the railroad tracks. During Ijtema swarms of people ride the trains, many on top of the crowded trains as trains go to and from the Turag river. A constant stream of trains roar through the city during Ijtema sending people who live near the tracks, scattering off the tracks to wait for the danger to pass.
Mostly joyous young men are seen atop the trains, carrying flags and uniting spiritually during this amazing yearly event. Locals are seen living their lives near the tracks, many are from villages outside of Dhaka who come to the city in the thousands each day in search of a better life. Merchants sell their goods, children play, life goes on. For many, a few pieces of tin and tarp assembled along the railway tracks provide a place to call home. Incessant noise and danger are permanent features in their lives as their homes rock to the movement of trains going by while children are held near.
Due to the overpopulation of Dhaka, and hour-long traffic stoppages, the train is an essential mode of transport for city dwellers. Bishwa Ijtema is a time when the trains run frequently, carrying millions of locals and devotees to pray in peace.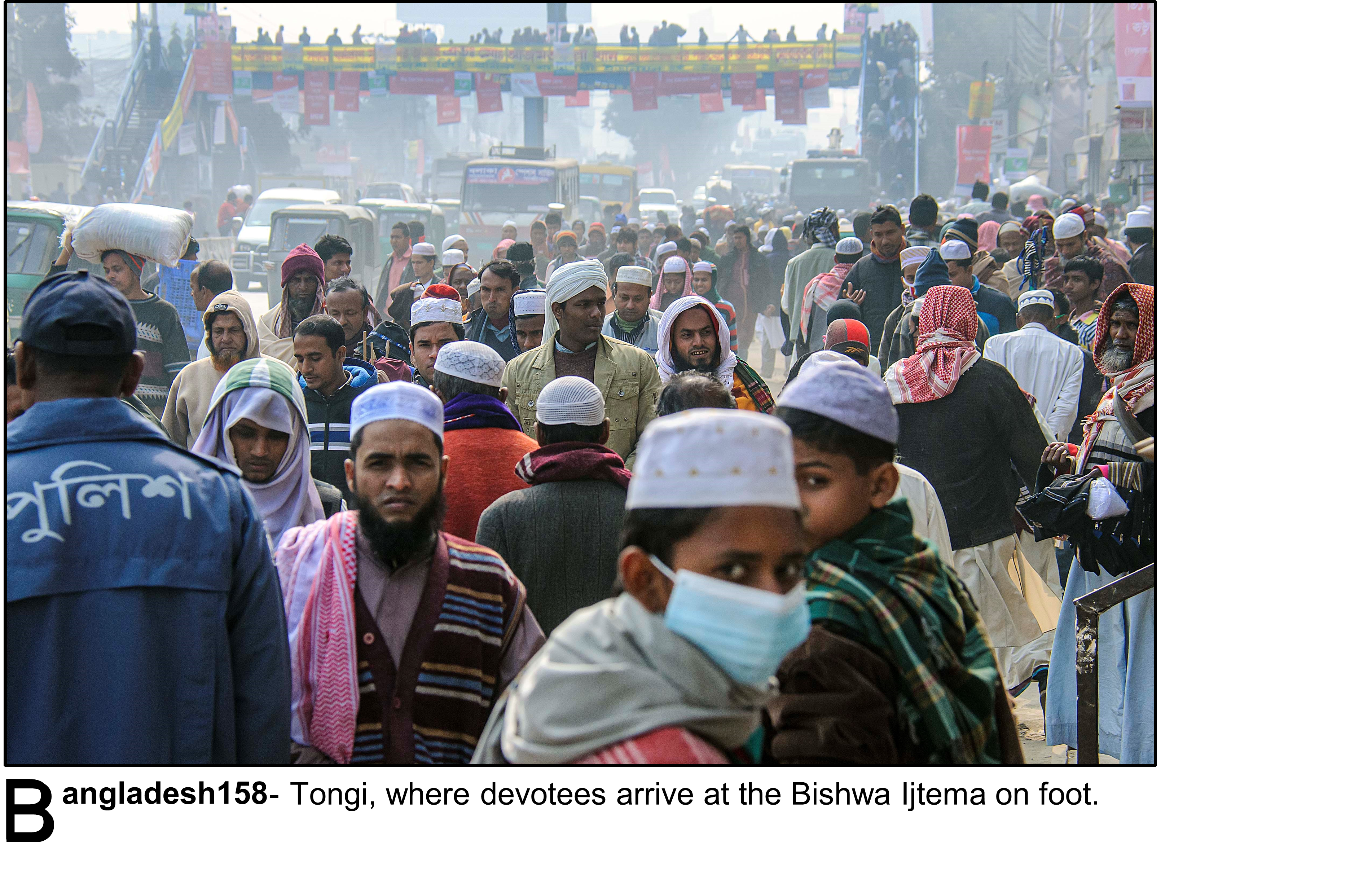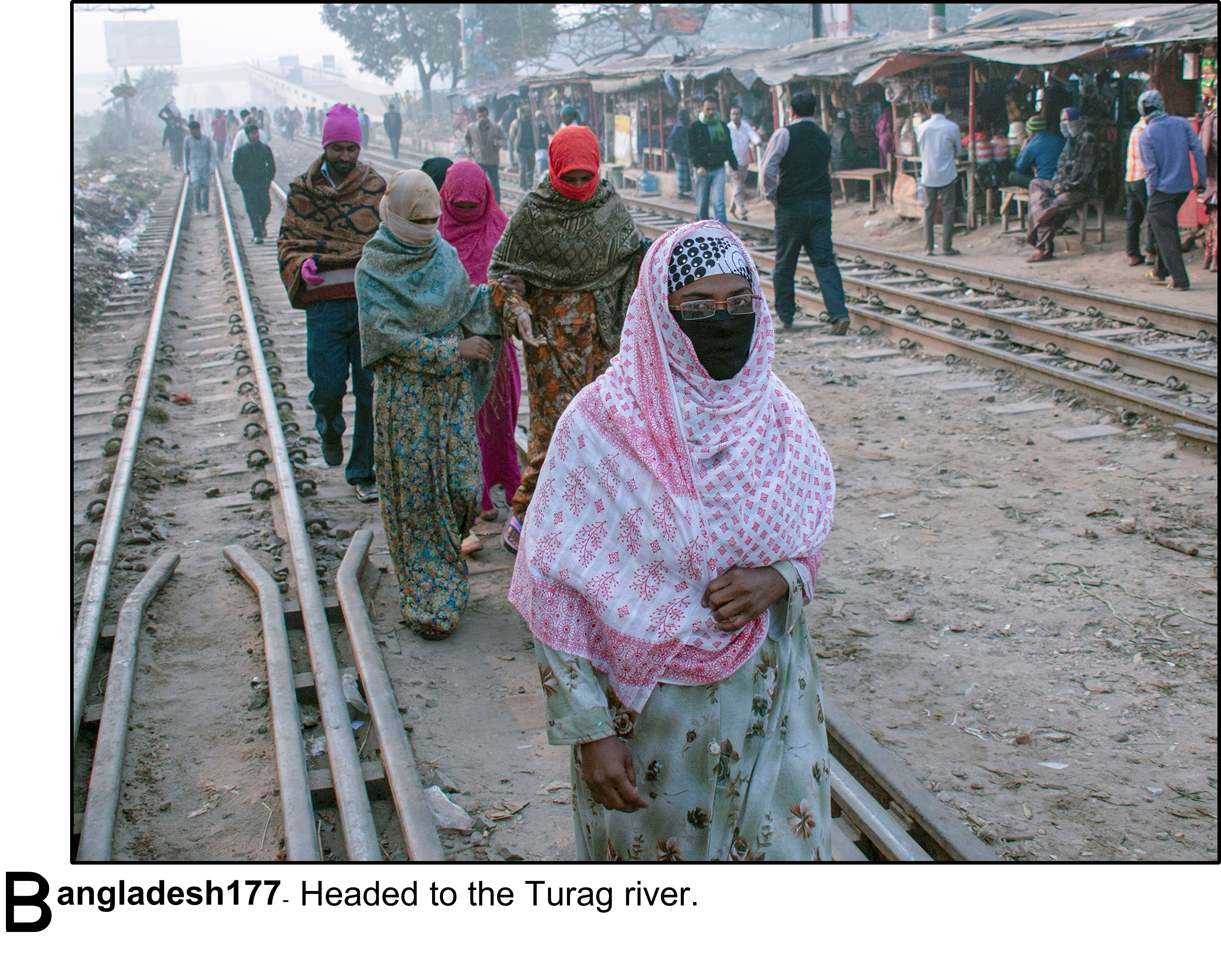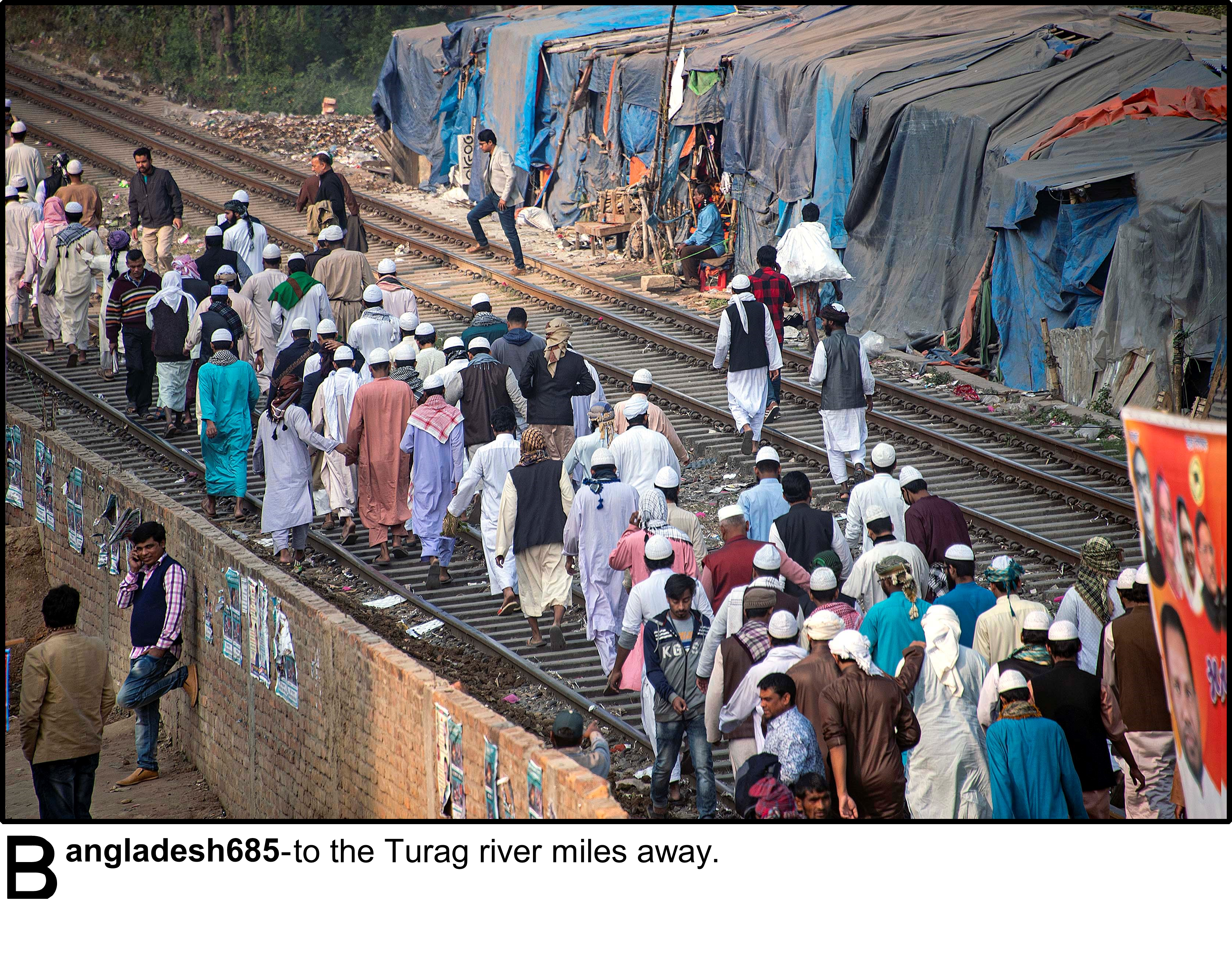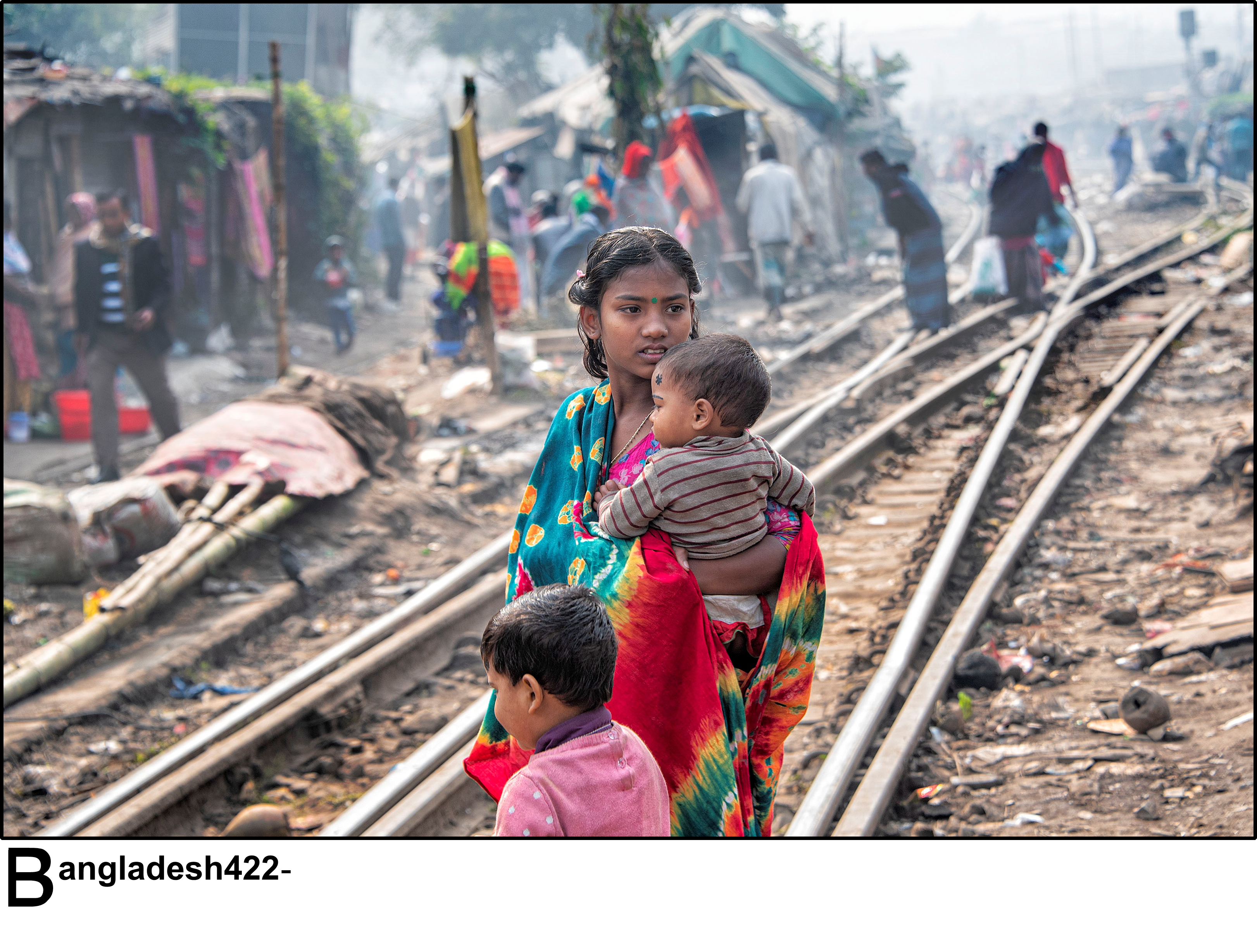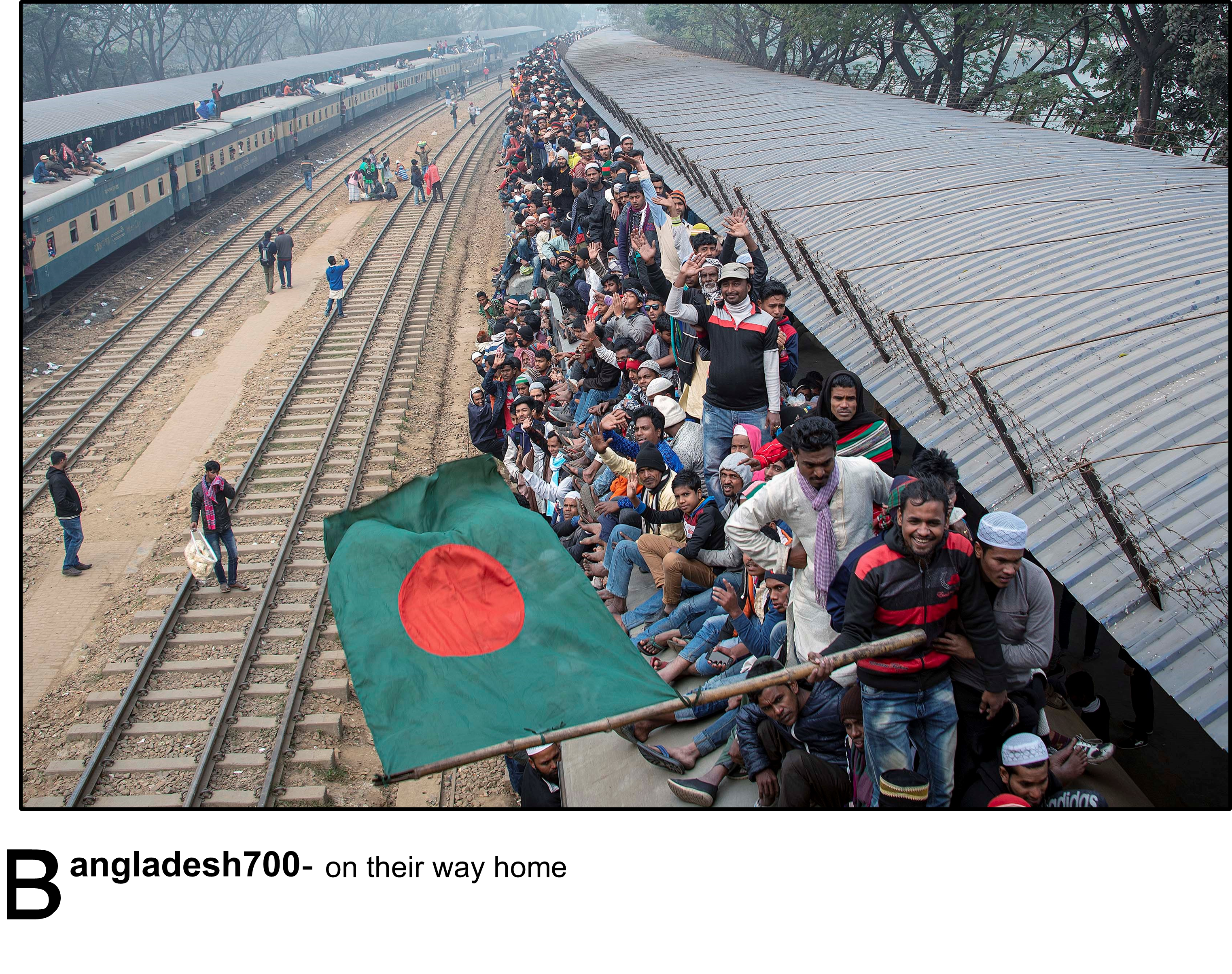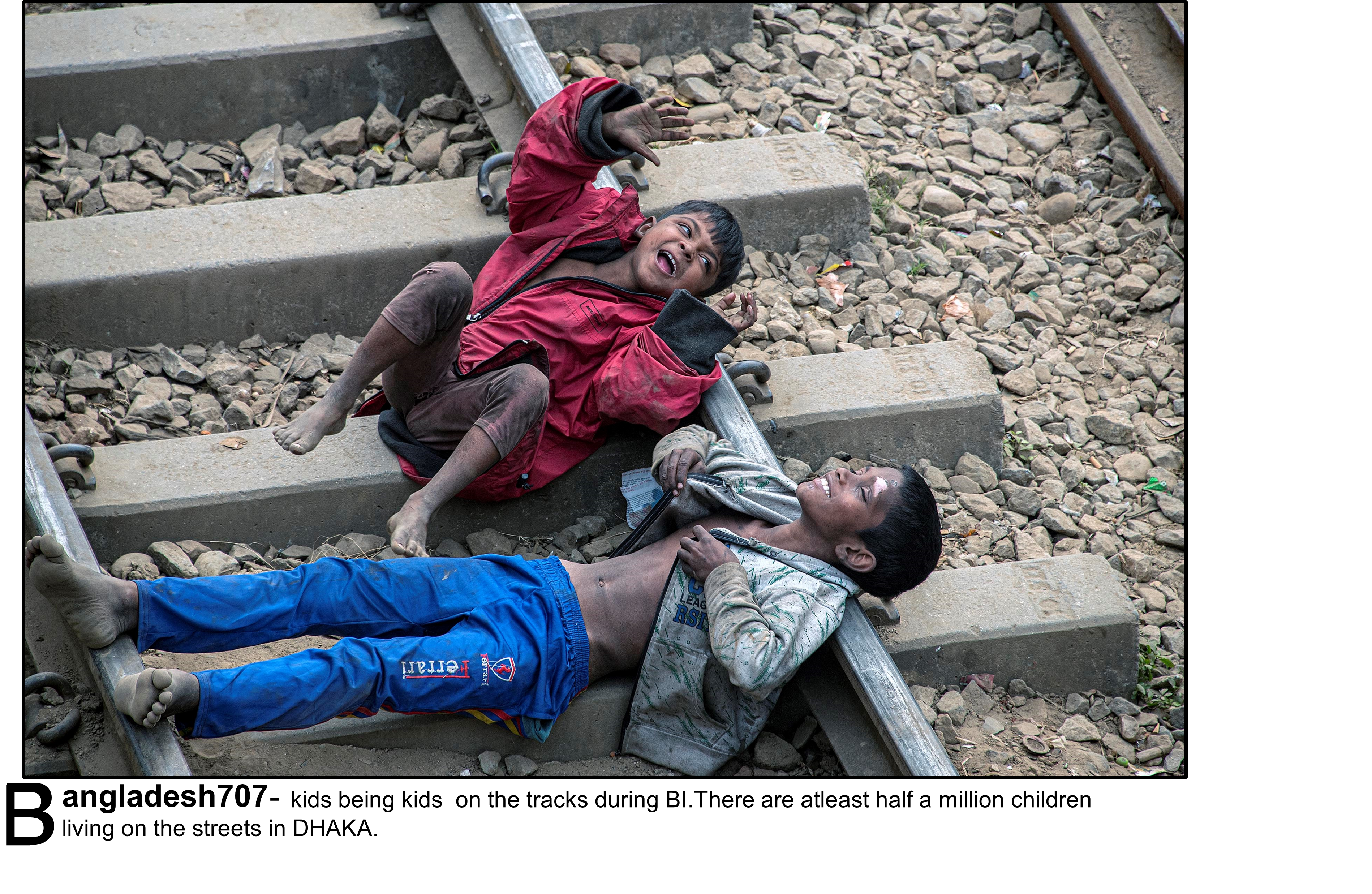 Glenn Mark Losack is a psychiatrist and author of The Bonds We Share: Images of Humanity, 40 Years Around the Globe.
Image credit: Glenn Mark Losack