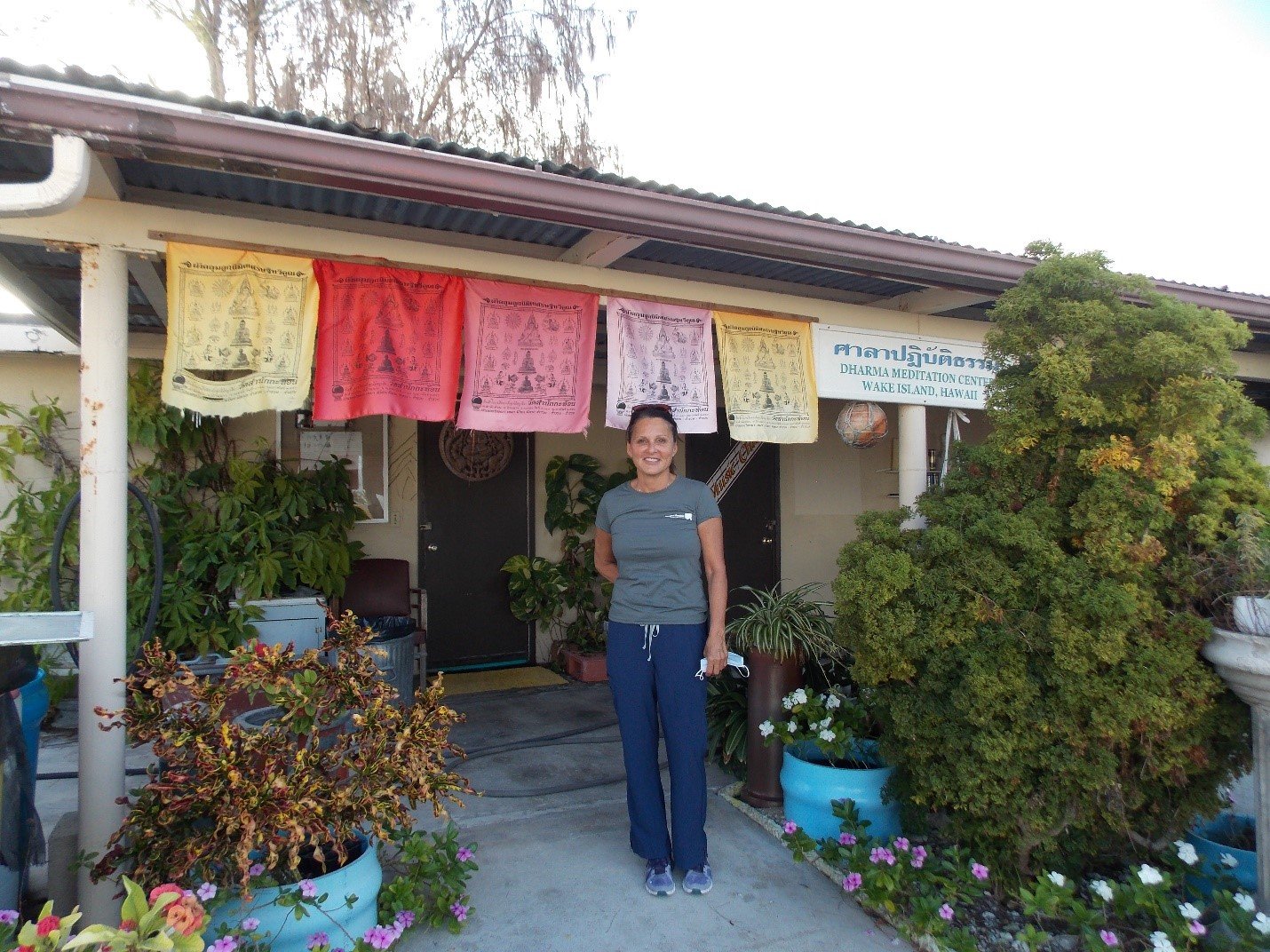 I am a physician that was placed in a unique position.  I was hired as a private contractor to work for three months in a remote medical setting on Wake Island.
Wake Island is a remote island approximately 2000 miles west of Hawaii, with a population of 150+ people.
Wake Island is unique in that it is a mid-Pacific refueling stop for military aircraft. Most people have never heard of Wake Island but is a coral atoll best known for its role in WWII and is an unincorporated territory of the United States and is one of the most isolated islands in the world.
But what many people don't know is that Wake Island is COVID-19 virus free.
I initially took this contract while in between jobs, I was working as a Department of Defense civilian for the U.S. Army at Ft. Huachuca, Arizona as their sports medicine physician, but after four years, I decided that I wanted to start a private practice in the adjacent town in southern Arizona.
Knowing that the credentialing process can take several months, I decided to take a twelve-week deployment with Remote Medical International, a company that specializes in providing medical services to areas that are unique and remote such as Wake Island.
In March, I boarded a plane at Hickam Air force base in Honolulu, donned with mask and gloves, I was screened and boarded a very empty plane headed 5 hours west to Wake Island.
Upon my arrival, I was greeted by the attending physician, who was very happy to meet his replacement.
As we drove around the island just over 4 miles long, he explained that we were not treating any COVID-19 patients, but instead, we were battling to keep it off the island.  Wake Island was virus-free.
And he passed the torch onto me.  Keep the virus away.
Every week we have planes landing and people disembarking for a night or two or arriving for several months to work as a contractor, and I realized my biggest challenge was the arrivals.
Wake Island medical clinic is a low acuity clinic with minimal testing and staffed by a team of two people; a physician and a paramedic providing coverage 24/7.
The rotator plane that brought me to Wake Island flew out the next day along with the departing physician and would return in eight weeks.
My first full day on the job, an older male entered the clinic with chest pain, and it was quickly determined that this was cardiac-related and required emergent medical attention and needed to be evacuated to Honolulu.  As luck would have it, we had a plane leaving later that day; he subsequently went on to have a five vessel bypass.  I am prepared for this type of medical situation, Not for COVID-19.
My predecessor and the Air force commander had developed a COVID-19 virus management plan to include:  a mandatory quarantine for incoming people to the island, including passengers and aircrew staying overnight and residents arriving to work.  Screening would commence prior to disembarkation; once cleared, they were placed in separate quarters away from the rest of the island habitants. They received boxed meals with minimal contact and transported back to the terminal the next day. Anyone staying longer to work would be quarantined for 14 days with work-only privileges.
Everyone on the island wears a mask, and everyone understands social distancing.
I reviewed the COVID-19 medical plan to determine the mitigation process in the event of an outbreak. How fast would the virus spread? And how would a medical team of two be able to start managing an infected island?
I reviewed our population and stratified their risk based on age, comorbidities, and immune compromise.   I estimated that five to six patients would develop respiratory distress requiring intensive care and possibly intubation.
Our medical clinic is prepared for a cardiac or respiratory event, but not multiple intubations.
Our respiratory supplies were limited to three large oxygen tanks and only one ventilator.
I met with all of the managers and listened to the complaints they were receiving from their employees. "Why do we have to wear masks? We have been here for six months." "Why do we have to social distance?"
I then painted a picture of what would happen if the virus came to the island. No one would be spared.  Some would be carriers; some would get sick, some very sick, and some would die. I then posed the questions, "What if I get infected?  Who will help me? And then who will help you?"
I described the burden that this virus would place on my team and our limited medical supplies and our one and only ventilator and the difficult decisions you are asking me to make.
I looked at every one of them and said, "Don't ask me to choose.   All I ask is that we protect each other from what we can't see.  Protect the older folks and protect your teams and, most importantly protect yourself, so that you can go home and hug and kiss your family again. "
I had no idea that I would have to defend an island from this virus, and it is awful to be a physician doing this by myself.
But, we came together as a team here on Wake Island, and so far, we are virus-free.  My motto every day is "Mask up; this is my island."
Ann Lebeck is a family medicine and sports medicine physician. She is the owner of Kynetic Health and can be reached on Facebook.
Image credit: Shutterstock.com