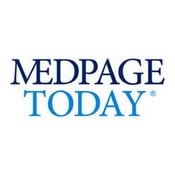 As media coverage of the 50th anniversary of Woodstock shifted into high gear earlier this month, two articles in the "Arts and Medicine" section of JAMA called attention to another anniversary that transported me back in time.
It has been 40 years since the publication of The House of God — an unabashedly irreverent (some would say "borderline pathological") fictionalized account of author Stephen Bergman's experience as an intern at the venerable Beth Israel Deaconess Hospital in Boston from 1973-1974 — that made readers laugh even as it exposed the dangerously flawed culture of graduate medical education.
The culture so vividly described by Bergman (using the pen name Samuel Shem) in his darkly humorous novel was one in which attending physicians wielded enormous power, patients were objectified, and house staff were subjected to demeaning conditions. Needless to say, the medical establishment found the book offensive.
The book's characters, including "Hyper Hooper" and "Eat My Dust Eddie," were based on members of Bergman's intern class, with the exception of "Fat Man," the senior resident and "moral center" who ends up instilling a modicum of human connection and caring for patients.
Although I wasn't at Beth Israel, I was Bergman's contemporary in 1981 when the book was at the height of its popularity, and I can attest to the 100+ hour work weeks, the relentless call schedules, and the mental fatigue that left you feeling somewhat less than human.
The bawdiness that was part of the book's appeal was also in sync with the times. In the pre-AIDS era, lots of casual sex accompanied by tobacco, alcohol, and dry humor were the remedies of choice for under-compensated, overworked house staff. My wife and I trained together as house officers, and both of us were too exhausted to sleep together while on call at the hospital, but we read this book together and laughed until we cried.
Has the book stood the test of time?
In "Basch Unbound – The House of God and Fiction as Resistance at 40," Bergman writes that a measure of the book's success is the continued sightings of Fat Man across the country — and as far away as Australia.
And Jeremy Faust, author of "The House of God at Age 40 – An Appreciation," vouches for the fact that The Fat Man's House Laws (e.g., "At a cardiac arrest, the first procedure is to take your own pulse"; "The delivery of good medical care is to do as much nothing as possible") still make their way into Grand Rounds.
Has anything really changed in 40 years?
Despite the Accreditation Council for Graduate Medical Education's common program requirements that limit hours to a maximum of 80 per week, most reforms have involved flexibility in scheduling, rather than changes in the number of hours.
For the past 18 years, I've asked our third-year medical student class if they've experienced or observed inappropriate behavior among their superiors … and almost every hand is raised.
On a positive note, perhaps the most relevant change in U.S. medicine over the past 40 years is the decline of male dominance. Today, about 50 percent of medical school enrollees are female, which is helping to accelerate the type of culture change that leads me to believe that The House of God is now — or will soon be — classified as historical fiction.
David B. Nash is founding dean, Jefferson School of Population Health, Thomas Jefferson University, Philadelphia, PA, and blogs at Nash on Health Policy and Focus on Health Policy.
Image credit: Shutterstock.com