I began practicing as an internist/nephrologist in the early 1960s. Having rented an office in Los Angeles, I introduced myself to the local medical community and set out to build a practice.
With a growing family, a mortgage and an office to support, I was hungry for patients. Hospital emergency rooms were good referral sources, so I took ER call at three different hospitals.
Late one Friday night, I got a call from one of these hospitals. A middle-aged engineer was in the ER complaining of chest pain. His electrocardiogram showed minor abnormalities, and he needed to be admitted for observation to rule out a heart attack. Back then, this meant several days of blood tests and repeated electrocardiograms. Uncomplicated heart attacks were treated with bed rest, sedation and blood thinners, followed by gradual ambulation and discharge.
Because the intensive care unit was full, my new patient, whose name was Sam, was admitted to a private room where his heart could be monitored electronically at the nursing station.
I examined Sam while his anxious family waited nearby. Then I went to them and explained that we needed to keep him under observation for a few days to rule out a heart attack.
"Above all, Sam needs rest and quiet," I told them firmly. "He should receive as few visitors and phone calls as possible." (Fortunately, at that time, mobile phones hadn't yet been invented!)
I made sure that Sam was comfortable, reviewed my orders with the nurses and finally went home, hoping for a few hours of sleep myself.
But this was not to be. Over the weekend, I was kept on the run answering calls from the other two hospitals. There were numerous emergencies, and many patients needed to be hospitalized. I spent Saturday and Sunday mornings rounding on those patients, carefully checking off their names in my pocket calendar.
On Monday morning, I'd finished with rounds and was heading to my office. Suddenly, I remembered Sam — confined in the one hospital I hadn't visited that weekend. I'd neglected to write his name in my calendar. I hadn't seen him since Friday!
Although no one had tried to reach me, that knowledge brought no comfort.
Sam and his family must have noticed my absence, I thought miserably. I'll be subject to disciplinary action by the hospital, and probably worse. There goes my career.
I hurried to the forgotten hospital and raced up to Sam's floor. Before going to his room, I scanned his chart. It showed nothing unusual — except, of course, a complete lack of progress notes for the past two days.
I entered his room, expecting an angry reception.
"Hello, Doctor Edelbaum," he said, smiling warmly.
Baffled, I muttered a greeting, then painstakingly examined him. He appeared to be in perfect health — obviously well rested — with no symptoms or complaints. My confusion grew.
Before I could figure out what to say, he spoke again.
"Doc, before I was admitted, I was under a lot of pressure at work. I was drinking way too much coffee and smoking too many cigarettes; that's how I got into this mess. The peace and quiet you ordered was just what I needed. I'm ready to go home."
Smiling, he added, "I'm especially grateful that you kept out all visitors except for the nurses."
His blood tests and other studies were normal, so I agreed that he could go home. Then I girded myself to speak with his family, waiting in the lounge.
They won't be nearly so grateful as Sam, I thought. They're probably ready to pounce on me.
Striding towards the lounge, I spotted them through the open doorway. With them, to my dismay, was the hospital's head nurse, Mrs. Patterson. A formidable woman, she insisted on the highest standards of patient care. I'd always treated her with great respect, and until now we'd been on friendly terms — a state of affairs I felt sure was about to end.
Then Sam's wife Nancy ran over and embraced me.
"God bless you, Doctor," she said, with tears in her eyes. "Only a caring person like you could have understood how much my husband needed not to be disturbed. I'm sure he's better because of the rest you gave him."
I blushed — whether for relief, joy or shame, I don't know. Sam's family trooped off happily to take him home, and I was left alone with Head Nurse Patterson.
There was nothing to say: That amid my brutally busy weekend I'd forgotten to log Sam's name into my book was no excuse. I braced myself.
Then I noticed an amused expression on her face.
"Sometimes it's better to be lucky than smart," she murmured. "Don't forget ever again."
With that, she left the room. She never again mentioned the incident, nor did she report me.
Feeling deeply relieved and severely chastened, I left.
Sometime later, I happened to read about Queen Elizabeth of Hungary — the wife of a thirteenth-century king, Ludwig of Marburg. Elizabeth, a devout Catholic, dedicated much of her life to good deeds.
One day, the story goes, her husband saw her leaving the castle, hiding under her cloak a basket filled with bread for the poor. When his courtiers suggested that Elizabeth's basket might hold the royal jewels, King Ludwig insisted that she open her cloak. As she did, the onlookers saw not bread but a vision of red and white roses — miraculous proof that she was doing God's work.
After Ludwig's death, Elizabeth regained her dowry and used it to build a hospital, where she herself served the sick. She was canonized shortly after her death by Pope Gregory IX.
Struck by the tale of St. Elizabeth's miraculous delivery from guilt and blame, I kept turning it over in my mind. On some profound level, it resonated with my own reprieve, which had certainly felt like a miracle.
Not long after, while rounding at a Catholic hospital managed by the Sisters of Carondelet, I encountered the nursing supervisor — a sister universally loved and respected for her warmth and efficiency.
As we chatted, I said, "I'd like to ask a favor. Although I'm not Catholic, I'd like to light a candle in honor of St. Elizabeth of Hungary."
Curious, and a bit amused, she accompanied me to the chapel and helped me to light the candle. When I told her why I was doing this, she smiled and promised to guard my secret.
I'm not sure what the moral of this particular tale is, but I did learn some important lessons. First: You can't always expect a miracle, but you can always hope for one. Second: If a miracle happens, be properly grateful. Third, on a humbler, more human level: Remember how easy it can be to make a mistake, and how awful it feels. And when someone else makes one, do your best to be kind.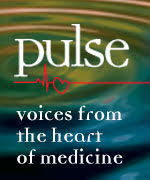 David Edelbaum is a nephrologist. This piece was originally published in Pulse — voices from the heart of medicine. 
Image credit: Shutterstock.com