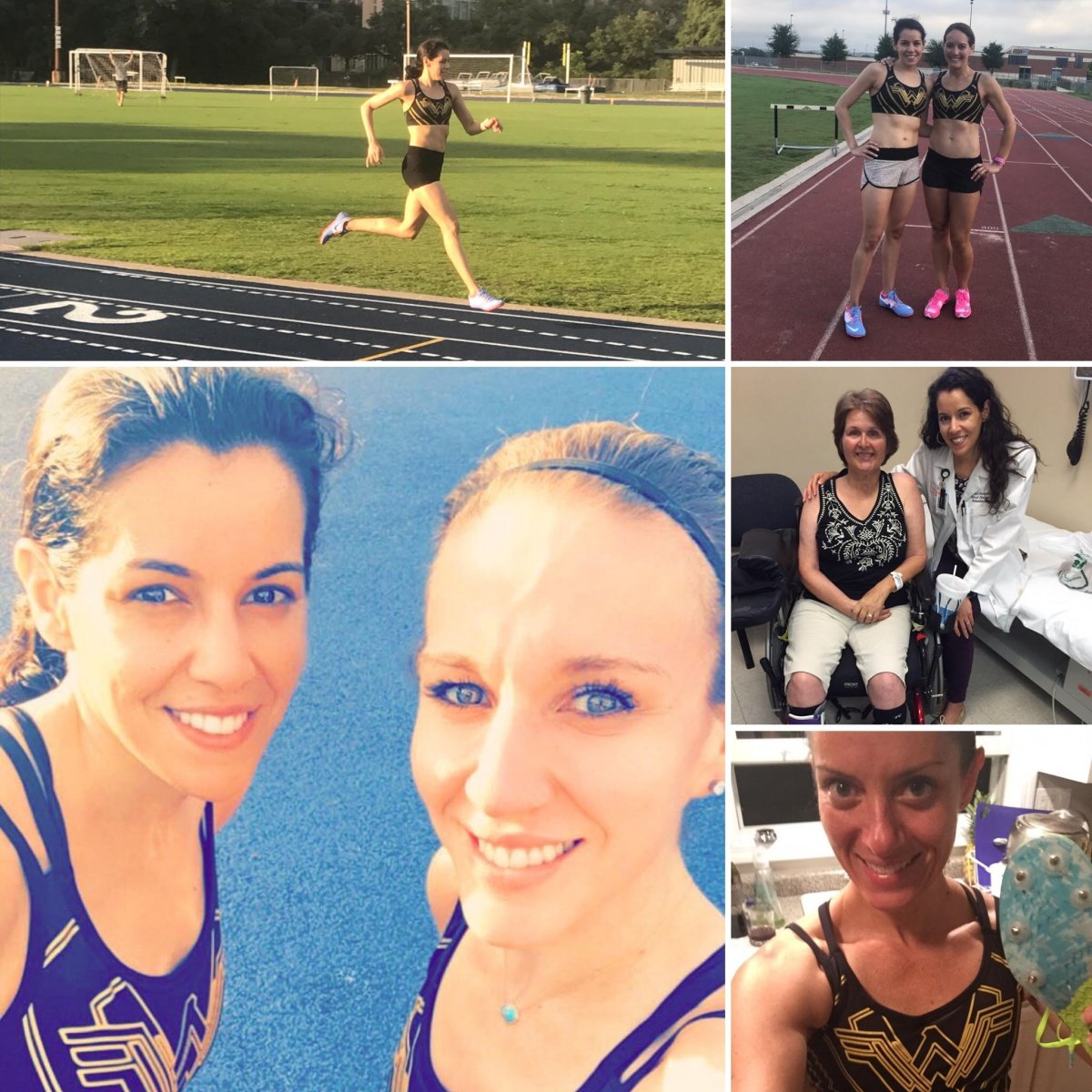 To a runner, numbers are everything. It's data. It's workouts. It's goals. It's pace. It's winning or losing. To a physician, numbers are everything as well. Before you get into medical school, numbers are your schedule, your GPA and your MCAT. In medical school, numbers are your grades, your board scores and your rank in the class. It goes on and on. As a practicing physician, it's your patient's' lab results, your RVUs, your payments, your patient satisfaction score, and your bottom line.
1.8.
It's a number that resonates in my head. It's a really small number. It was the number of seconds that Apollo 13 lost data during their mission. It was my Creatinine after my last marathon. And according to the AAMC's last workforce diversity study, it's also the percentage of Hispanic or Latino U.S. women physicians. Yes, you read that correctly. 1.8 percent of the physician workforce is Hispanic women.
It is fairly accepted now that a diverse workforce is an imperative component to deliver quality health care. According to the last census data in 2010, 16.7 percent of the U.S. population identifies as Hispanic. I am biased in saying that our future (the Hispanic U.S. population is expected to grow from 16 to 29% by 2050) needs some more Latina physician role models. And I happen to know a few.
With a small number like 1.8 percent, how did four Latina physician-mother-runners find each other to run a Masters Track and Field Championship relay? Social Media is supposed to make America great again. It's bringing communities together and thanks to Facebook, connecting two-billion people around the world. I am not up to two-billion or two-thousand friends on Facebook, but I do have three new ones. Three other beautiful Latina physician moms who care for patients with "corazón" and who are making a comeback.
After many, many years of working all-nighters — both at home with babies and at the hospital with sick patients — we are literally passing the baton and returning to the track. Four Latina mother physicians — all ex-high school or college track runners — are returning to the sport for two relays at USATF 2017 Masters Outdoor Championships in Baton Rouge, Louisiana.
Remember how this started talking about numbers?
How many kids between us? 9.
How many years of post-high school training? 50.
How many specialties and subspecialties? 7.
How much distance between us? 2,000 miles.
How many years since our last track meet? About 20.
How do we do it miles away from each other and never meeting before? We define teamwork in 2017. Texting pictures and workouts, Facebook page "swelfies," feedback on form and training plans, encouragement and grace. Especially since workouts have to happen around a full-time physician-mother schedule, which takes even more "corazón." Running the stairwells while on call in the hospital. Running after a shift. Taking your kids to the track with you on a Sunday morning.
It's a balance game, and it takes support and discipline and hard-work. Our goal? It's beyond a medal and far from a personal record. It's setting examples for those making a comeback in life. It's showing other young Latinas that they too can be whatever they want to be. ¡Adelante! I promise you Aixa Alvarez, MD, Ana Lisa Ramirez-Chapman, MD, Rhea Johnson, MD, and myself will continue to give 101.8 percent!
Monica Verduzco-Gutierrez is a physiatrist.
Image credit: Monica Verduzco-Gutierrez