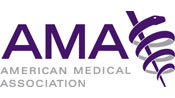 I am always fascinated by my colleagues' stories about why they became physicians and when they knew medicine was the path for them. Some describe a longing to heal, some a love of science, and others a desire for respect. For me, medicine was a calling that revealed itself in my sophomore year of undergraduate studies and was the perfect culmination of my personal passions for teaching, service, and community involvement.
I grew up in Mountain Grove, Missouri, which has a population of about 5,000 people. I graduated from the local high school and went off to college with the expectation of becoming a math teacher. But I did better than I expected academically and realized that medicine, not math, may be my greatest teaching opportunity. After all, if I could teach people about their health and help them lead longer, more active and happier lives, wouldn't that be the best calling of all?
I became a family physician and moved with my wife, an obstetrics nurse, back to Mountain Grove to open my own practice. We saw a real opportunity to improve health care in our rural community, and we have been rewarded with very rich experiences, such as watching children we delivered grow up and have children of their own.
I was born to do what I do, and I am not alone physician to feel that way. Tens of thousands of physicians in the United States feel exactly the same innate calling, though their individual passions, motivations and inspirations are uniquely their own. The American Medical Association (AMA), of which I am proud to be president-elect, recently conducted a survey of 1,200 medical students, residents and physicians to better understand what brings people to the medical profession, what fuels them in the advancement of their careers, and what challenges that might prevent them from truly enjoying their work.
The survey found that nine out of 10 physicians, residents, and medical students are satisfied with their career choices, and the majority (78 percent of medical students and 62 percent of residents and physicians) consider the practice to be a calling. In fact, a quarter of survey respondents knew they wanted to be doctors before they were teenagers, many citing as motivation personal experiences with a family member's illness or their parents' medical careers. Seventy-five percent of all respondents indicated that the desire to help people was a top motivator in selecting the profession.
However, the AMA survey also revealed the challenges physicians face in the current health care environment. More than 60 percent of both residents and physicians ranked administrative burden as one of the top three challenges they face, and nearly half ranked stress. Fifty-two percent of residents cited long hours and their on-call schedules as challenging.
I can certainly relate to these challenges, given my dual roles as family physician and physician executive in a large integrated group. That is why I am passionate about finding ways to restore and maintain the unique joy to the practice of medicine. This has been a major driver in my involvement with the AMA, which works on behalf of all physicians in America and helps them shape their medical lives even as we work to enhance the changing health care environment to make it better for patients and physicians.
Physicians have told us that focusing on their patients and prioritizing patient care are their top priorities at every phase of their careers.  Their priority is the AMA's priority. The AMA provides essential resources to empower physicians and help them reclaim their time throughout their medical lives.
Of all the survey results, a finding that struck particularly close to home was that the majority of respondents would encourage others to pursue a career in medicine. This year, my son graduates from medical school. He matched in family medicine and eventually plans to move home to Mountain Grove to join my family practice. It means the world to me that he sees the value of my life's work and has the desire to carry it forward.
When I speak at his upcoming commencement, I will be full of pride and hope for him, his classmates and medical school graduates across the nation. I will tell them medicine is the most fulfilling profession in the world, and that I'm grateful for the next generation of physicians, the teachers, and the healers who were born to do this. I will invite them to stand with me as part of a community of hundreds of thousands of physicians, and to be a strong and united voice for our patients and our profession.
David O. Barbe is president-elect, American Medical Association.
Image credit: Shutterstock.com