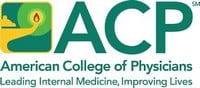 A guest column by the American College of Physicians, exclusive to KevinMD.com.
"Before we end the meeting, I would like to thank our staff, without whom none of this would have been possible …" I can't count how many times I said that or something similar when I was the American College of Physicians' (ACP) Rhode Island Chapter Governor or Chair of the ACP Board of Regents or Board of Governors.  While I meant it, such a brief thanks now seems inadequate given my growing appreciation for the importance of professional society staff to the success of an organization.
If the members are the life blood of a professional society, the staff is the vascular system. Whether it is a county or state medical society, a state chapter of a national specialty society, or a national organization, the volunteer physician leadership cannot give the members their dues dollars' worth without a dedicated team of professional staff supporting those efforts.
What follows applies to most of the types of organizations that I listed above, but I would like to single out one in particular: the staff of the American College of Physicians, with which I have had the honor and pleasure of working for the past 18 years. Over that time, I have gotten to know many members of the ACP staff from most of its divisions. You may have met a few at the ACP Exhibit if you attended ACP's Internal Medicine Meeting or chapter meetings, or contacted customer service. However, most ACP members never encounter the people who make the programs, products, and services on which members count possible, even though they benefit from the work that they do.
ACP has a staff of 305, of which 265 work in the Philadelphia headquarters and 40 are based in the College's Washington office. These are the people who process membership and fellowship applications, maintain and update the ACP website, and represent the College before Congress and regulatory agencies. They produce the Medical Knowledge Self-Assessment Program (MKSAP) and Annals of Internal Medicine, assist the volunteer physician leaders who serve on ACP's Boards, Committees, and Councils, support the Chapter Governors and the local Chapter staff, and, yes, send out the membership renewal statements and collect the dues. This is only a partial list of what ACP's staff does for its members.
That all sounds routine for a membership society. But what makes this group of individuals so special, in my view, is their devotion to ACP's 143,000 members, the organization, and its mission. While I have had an insider's vantage point and years of observation, I'm sure that any of our members who have interacted with ACP staff, even briefly, have seen the same.
There are many ways to measure a staff's commitment to an organization and its reason for existence. One that I think says much about ACP's staff is that many of them stay with the College for a very long time. Of the 305 employees of ACP, 67 have worked for the College for 20 years or more, and of those, 18 have 30 or more years of experience.
What makes the longevity more remarkable to me is that these talented individuals could easily succeed in other professional organizations or service-oriented businesses. Yet, they choose to remain at the College. I believe that one of the reasons for this is the very supportive work environment at ACP. I have seen many staff members grow personally and professionally within the College, acquiring expertise and leadership skills along the way. While this is great for the individual, the College and its members also benefit from their experience and loyalty.
Beyond knowing their jobs, the members of the ACP staff support the College's mission in their daily work and interactions with ACP members, other organizations, and the public. Our staff is not "just going through the motions" to do their jobs. They truly believe in what they're doing and its importance.
Many organizations governed by volunteer leaders are challenged trying to strike the proper balance between the roles of governance and management. I have seen groups suffer from apathetic board members being dominated by overbearing staff or by overzealous volunteers micromanaging capable professionals. Here, too, the ACP staff gets it right. Whether it's a chapter liaison working with a local governor, a committee staff member working with its chair and vice chair, or a senior vice president working with the executive committee, our professionals do a great job collaborating with the College's physician leadership, while respecting each other's roles.
Hiring the right people, equipping them to do their jobs well, and valuing the work that they do are basics that characterize a good organization. Supporting the careers of employees and instilling a sense of shared purpose are marks of a great organization. I may be biased by decades of working with these talented and dedicated individuals, but nonetheless, I thank them for the work that they do for ACP, our members, and our patients.
Yul Ejnes is an internal medicine physician and a past chair, board of regents, American College of Physicians. His statements do not necessarily reflect official policies of ACP.
Image credit: Shutterstock.com