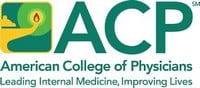 A guest column by the American College of Physicians, exclusive to KevinMD.com.
I love pre-visit planning.
OK, "love" may be too strong a word — I like pre-visit planning. Pre-visit planning isn't new. Many of you have done it for years, even before it had a name, for example when pre-ordering labs before a visit.
I did not begin to use pre-visit planning until my practice became a patient-centered medical home (PCMH) in 2011. In fact, I was quite resistant to it before then. First, I felt I had no time (or staff time) to do it. Second, I was always concerned that if I pre-ordered lab tests, something would come up during the visit that would require sending the patient back to the lab for more tests. Third, it didn't seem to me that the advance work would help me to take better care of patients.
The rationale behind our adopting pre-visit planning was that it was integral to our other work as a PCMH, which focuses on our being more proactive in how we take care of patients. Instead of scrambling to identify and address everything that was due, overdue, and missing at the time of the visit, when there were so many other things to do, we would be able to organize the visit in a way that maximized the benefit to the patient (and reduced the stress on the physician).
As much as I avoided pre-visit planning before 2011, I was willing to try it. Before I describe how I do it, I will note that there is not a pre-visit planning rulebook. Even within my office of three physicians, we all do it slightly differently.
Every Wednesday, my medical assistant (MA) gives me a printout of the schedule for the week after next. I go through the list, and while viewing each patient's electronic health record (EHR) I write in the margins of the printout what tests I would like done before the visit. My orders are based on age-appropriate screening for which the patient is due, the medication list, reminders entered in the record by our quality review staff, and the patient's diagnoses that require lab monitoring, such as diabetes.
If I come across anything else that I would like done before the visit or on the visit day before I enter the exam room, such as an EKG, I also write it down. Note that I do not enter the orders for these tests into the EHR myself — my MA does that.
Some of my partners use protocols to reduce the amount of time that they spend on pre-visit planning, for example, a "panel" of tests that the MA orders for all annual exams, or a standing order for diabetic monitoring tests. I prefer to individualize my test ordering — some diabetics need their A1c checked quarterly, while others are fine with semiannual checks, for example.
I am not the only person involved in my pre-visit planning. My MA, who is the first to see my reports on who's overdue for preventive services or disease-specific testing, is also at work. She tracks down results of tests that were completed but not resulted, orders tests for which we have protocols (such as mammograms), and enters day of visit reminders for her to offer (and administer) vaccines that are due or collect missing information from the patient that we need for our quality measures. She also enters reminders for me for items that require physician-level intervention, such as a discussion of colon cancer screening options.
It takes me between 30 and 45 minutes to do a week's worth of pre-visit planning. It would not be possible for me to get it done that quickly without the EHR. Of course, one could have paper charts pulled for this task, but pulling such large numbers of charts would be prohibitively expensive and finding the necessary information, even in a well-organized paper chart, would take longer than a quick glance, which is what the EHR allows me to do.
What do I get in return for the extra three-quarters of an hour of work? Usually, everything that I need for the visit is available when I enter the exam room, including previous test results, consultation reports, and a list of preventive services that were not already addressed by my MA that I need to discuss. Rarely do we end up hunting frantically for reports and results with the patient in the exam room. That reduces my level of frustration and improves the patient's experience. Since most labs are done before the visit, I can give the patients their results in person, instead of sending a result letter or having to explain complicated results over the phone. That alone saves me multiples of the time that I spend on planning.
Separating the workflow for keeping patients up to date with everything from the workflow of the visit helps my team to do both things better. Not only is that good for my patients, but it has financial implications for my practice, which has quality incentives.
In short, pre-visit planning saves me time and helps the bottom line. (And, as it turns out, it is rare that I need to send a patient back to the lab because of something "new" discussed at the visit, and they don't seem to mind when it happens.)
Yul Ejnes is an internal medicine physician and a past chair, board of regents, American College of Physicians. His statements do not necessarily reflect official policies of ACP.
Image credit: Shutterstock.com