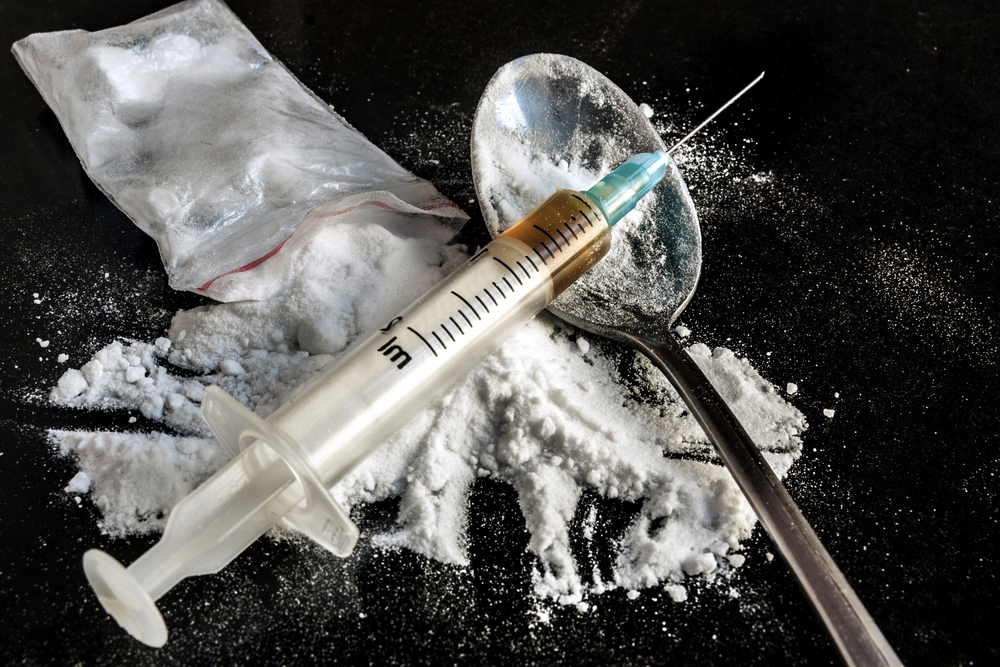 During my third-year internal medicine rotation, I was introduced to and helped care for a patient named Casey (name changed to protect privacy). I identified with Casey because we were the same age, and I felt empathetic toward her situation.
Casey was very sick, a direct result of her risky behavior. She was admitted for infective endocarditis secondary to intravenous opioid abuse. She had her second heart valve replacement eight days prior with the first replacement done nine months before. The valve replacement was done at another area hospital, and she was discharged to a skilled nursing facility for extended antibiotics. Evidently, she left the facility and later presented at our emergency department. Her blood cultures grew multidrug resistant bacteria and fungus, presumably due to injecting opiates through her peripherally inserted cutaneous (PIC) line. The catheter that was placed as her lifeline was instead functioning an entry point for her addiction to inflict mayhem in her body. One week into her stay she was transferred to the critical care unit to manage a pericardial effusion turned cardiac tamponade, hypoxic encephalopathy, anuria and septic shock. The critical care team did not expect her to survive.
Responses to this story will likely revolve around several ethical considerations, including autonomy, beneficence, justice and risk to others. Respecting Casey's autonomy means that she will be provided with all opportunity for treatment because that is what she wanted. If beneficence is the ultimate consideration, the benefits of treatment outweigh the risks considering patient harm as the risks of no treatment result in death. Some question whether patients should get the privilege of another valve replacement, and some surgeons refuse to do repeat valve replacements knowing chronic addiction is often a fatal illness, with or without a valve replacement. There are no guidelines to urge for or against this decision.
What about the harm that could be done to others? Occupational hazards posed to the surgical team are significant. A needle stick or other breach of host immune defenses could lead to a chronic and dangerous hepatitis C infection, for example. What about effects to society? An uninsured patient in this situation will accrue millions of dollars in medical expenses between the surgeries, management by multiple medical teams, months of inpatient antibiotic therapy (high-risk patients are not usually discharged with a PIC line), social work support and later repeat drug rehabilitation and therapy. The hospital will absorb costs and ultimately pass them on to other patients in the form of increased fees for service.
Some will want to judge a person's contributions to society. Please consider this: Do not assume Casey failed society. Consider that society failed her by not becoming her "village" when the family that she was born into failed her. Further, two Americans die every hour each day from prescription opioid overdoses, 17,000 annually, while 8,200 Americans die annually from heroin overdoses. The number of opioid prescriptions to individuals ages 15 to 29 nearly doubled between 1994 and 2007. Greater than 50 percent of individuals 12 years or older have used prescription pain relievers from a friend or relative for nonmedical purposes (per the American Society of Addiction Medicine). Surely we could do more for this population.
The American Medical Association Code of Medical Ethics discusses resource allocation and states, "Non-medical criteria, such as the ability to pay, age, social worth, perceived obstacles to treatment, patient contribution to illness, or past use of resources should not be considered." While the ethical implications are important to consider in such cases, I chose to focus my energy toward doing what I could to change Casey's trajectory in the short couple of weeks I would be on the service caring for her, especially considering she had little to no support system. She had no visitors the first week. Her parents never came.
One of Casey's first nights with us, she wanted to leave the hospital presumably to find her own fix for her muscle cramps, sweats and agitation — all symptoms of opiate withdrawal. Because of her longstanding drug abuse, pain relief was suboptimal. A few days later, Casey rapidly decompensated, and I was part of the team that was called for rapid response. Upon entering the room, it was clear she was in trouble. Not only were her vitals indicative, but she had the gray look of death that all become acquainted with after enough time in the hospital. All of the commotion was terrifying to her. I offered my hand, and she clutched tightly until she was wheeled away toward the intensive care unit (ICU) where she would soon be intubated and taken to emergent surgery to release the pressure on her heart.
Defying all odds, Casey survived this episode. My team checked her ICU chart each morning and would comment on her condition each day on rounds. I was still on the service when she returned to our floor. I went to her room to visit. I wanted her to know how many people were cheering her on. Knowing that she didn't recognize the attending or resident when they saw her hours before, I greeted her and asked if she remembered me. She did. She was convinced I was from the previous hospital because she had no recollection of the events from the preceding weeks following that discharge. It became clear that a simple gesture like offering a hand can have a surprising impact.
What will become of patients like Casey? Will they continue to spiral downward despite the best medical intervention available? Perhaps, but we should respond to all of our patients with the tools and resources available, even if only offering a hand. Let us also see the big picture and strive to prevent these tragedies. As a future pediatrician, I think of our children who need early intervention programs. As a "host mother" (foster), I think of our children who, through no fault of their own, are subjected to the risk factors of tumultuous living situations, homelessness, abuse, neglect and drug addiction. It is not just about poor choices. Data shows that these children are far more likely to meet educational goals, avoid drug addiction and create their own healthy families with even just one positive mentor.
Kelsey Childress is a medical student.
Image credit: Shutterstock.com