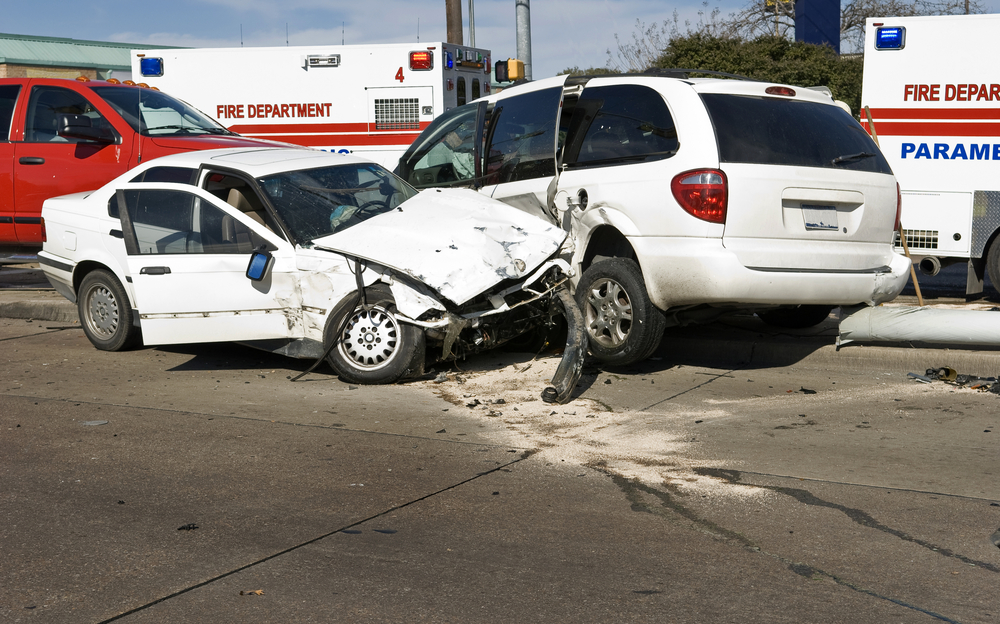 A guest column by the American Society of Anesthesiologists, exclusive to KevinMD.com.
Summer is immortalized in popular culture for good reasons — no other season can match it for the variety of fun and exciting activities it brings. Unfortunately, that variety of activities and the large volume of people enjoying them inevitably lead to accidents and mishaps of all kinds. The summer months (May through August) show a significant increase in unintentional injury and deaths, particularly for those aged 0 to 14 years. Thankfully, there are many skilled people always at the ready to treat the injured. Trauma anesthesiologists specialize in the acute management of the widest variety of patients imaginable — from car accident victims, to victims of violence, to those suffering sports injuries. And our methods continue to improve — treating severely injured patients at major trauma centers reduces mortality by 25 percent.
Let's take a look at some of the cases we might treat on a given day. And finally, let's be careful our there!
Memorial Day
An 18-year-old high school student celebrating senior week at the beach "catches a wave" body surfing. The force of the wave as he hits the shore flips him over, disrupting ligaments in his neck resulting in a complete cervical spine injury. His friends drag him from the water and rush him to the closest trauma center. A trauma anesthesiologist performs an urgent fiberoptic intubation for respiratory distress — he has no intercostal muscle function and minimal diaphragm excursion.  His intra-operative management includes an arterial and central line, with vasopressor therapy to maximize spinal cord perfusion. The goal is to preserve every bit of remaining neurologic function. His family is told that he is now quadriplegic: He will never walk, feed himself, use a TV remote or play a video game again.
190,000 Americans die each year from trauma. This is equivalent to a 747 jet airplane crashing each day. Trauma is the fourth leading cause of death in the U.S. and accounts for the highest healthcare expenditure, overtaking cardiovascular disease and cancer. The challenge: most trauma deaths and injuries can be prevented! According to the CDC, fatal injuries cost the U.S. healthcare system $1.1 billion for fatal injuries, $33.7 billion for hospitalizations, $31.8 billion for emergency room visits, and $13.6 billion for other outpatient visits in 2000 alone.
Trauma anesthesiologists specialize in the acute management of these patients. After medical school and residency, additional fellowship training in trauma anesthesiology, critical care, regional anesthesia, acute and chronic pain diseases, or pediatrics prepares us to maintain cutting-edge treatment and emergency response. Trauma anesthesiologists work with surgeons, orthopedists, neurosurgeons and multiple other specialties whenever a patient is injured and needs surgery, treatment for pain or ICU care, physician anesthesiologists at specialized trauma centers are there to care for trauma patients.
Fourth of July
A 34-year-old celebrating the nation's birthday lights a firecracker in his hand. At the last minute, he decides to extinguish the firecracker in a bucket of water. The firecracker explodes as it is plunged underwater. The shock waves against the sides of the metal bucket cause his hand and forearm to fracture in multiple locations. He comes to the trauma center in severe pain, with a mangled upper arm. The trauma anesthesiologist performs an axillary nerve block to stop the pain and to improve perfusion to the hand during surgery.
In 2012, emergency rooms treated almost 9,000 people for fireworks-related injuries: More than half were to the head, and a third were to the extremities. Not all hospitals are trauma centers — it takes specific designation, with resources and personnel who are experts in trauma to be available 24 hours a day, seven days a week. Trauma centers across the U.S. are closing. Only 69 percent of citizens have access to a high-level trauma center within 45 minutes and only 84 percent within 60 minutes. Sixty minutes defines the "golden hour," that first hour after injury critical to saving life and limbs.
Vacation

A family is driving to the beach for summer vacation. A drunk driver crashes head-on into their SUV. Despite seatbelts and airbags, the parents and daughter are injured. They are flown by rescue helicopter to the nearest trauma center. The daughter has emergency surgery for a ruptured spleen and requires massive blood transfusion by the pediatric anesthesiologist. The mother is intubated and admitted to the ICU for severe pulmonary contusions, with advanced ventilator management by the ICU anesthesiologist. The father has multiple fractures in his lower extremities and requires several surgeries, aided by regional anesthesia — for fixation.
Over the past ten years, there has been no decline in deaths from intoxicated drivers despite ongoing efforts in prevention. As few as 2 "restaurant-pour" glasses of wine in an hour can exceed this limit in a female. The most recent statistics show that nearly half of fatally injured drivers 21 to 30 years of age, about a quarter of drivers 16 to 20 and those less than 30 years old were legally intoxicated.
Labor Day
It is the last weekend of summer. Death certificates collected by the Consumer Product Safety Commission from medical examiners' and coroners' report that almost half (43 percent) of all-terrain vehicle (ATV) fatalities are in children under the age of 16. Texas, California, Pennsylvania and West Virginia have the highest number of deaths from ATVs. More than 99,000 patients were treated in emergency departments in 2013 for ATV-related injuries; greater than the attendance at the Super Bowl in 2014.  The leading cause of death on bicycles is traumatic brain injury (TBI). It is diagnosed in 47 percent of children admitted to hospitals. Helmets decrease the risk of brain injury by up to 88 percent and can be the difference between life and death from bicycle and skateboard falls. Policy and advocacy to ensure legislative enactment of laws has increased the self-reported use of helmets among 4th, 7th and 9th graders in Maryland by 37 percent.  There is hope!
TBI is the leading cause of death in patients who reach the hospital following trauma, and the leading cost of long-term disability. Fifty-thousand Americans die each year from TBI — roughly the equivalent of the population of Palo Alto, California. The provision of anesthetic and intensive care in patients with TBI is multi-factorial and addresses oxygen-delivery and consumption, blood flow, sedation/pain relief, and hyperosmolar therapies.  TBI due to falls is the leading cause of death for persons 65 years or older, car crashes are the leading cause for children and young adults ages 5-24 years, and assaults are the leading cause for children ages 0 to 4.
Violence
The recent riots in Baltimore brought police, peaceful demonstrators, firefighters, and rioters to our trauma hospital, R. Adams Cowley Shock Trauma Center, University of Maryland School of Medicine — each next to the other — with all types of traumatic injuries, often with little pre-operative preparation or optimization of the patients co-morbidities. Trauma anesthesiologists must be prepared to treat patients with any pre-existing medical condition (e.g., severe cardiac, pulmonary, hematological, etc.) with little or no pre-op evaluation. Trauma is an equal-opportunity event. It does not discriminate based on age, economic status, education or social status.
Maureen McCunn and Karla Villacin are anesthesiologists.
Image credit: Shutterstock.com